Create immersive hybrid meetings with the Nearity BYOM system
Nearity BYOM system supports collaboration in huddle rooms for SMB while offering the same capabilities, stability, and flexibility for meeting rooms of all sizes.
Byom solution for hybrid meeting
Daisy chain speakerphone for various meeting spaces
Auto Zooming PTZ Camera for Immersive Experiences
Frictionsless Screencast for IOS,Android,Win and Mac
Optimize Your Display with Our Digital Signage Platform
BYOM Solution for Hybrid Meeting
BYOM (Bring Your Own Meeting) is the future of video conferencing, allowing participants to connect to preexisting hardware using their own labtop for a seamless and cost-effective meeting experience.
Nearhub Air/Tail simplifies the way to start conference room meetings.When you walk into a conference room, it connects you to devices like cameras, speakerphones, and displays, allowing users to quickly start a meeting from their laptop in seconds with their preferred video conferencing platform.
Connecting your device to a Tail/Air is a simple way to project content onto a display, enhancing meeting efficiency and productivity.
Meet the most powerful spearkerphone and conference PTZ camera that works for you
Premium Camera
2K | 10 hybrid zoom | Mutiple Ports
Pan: ±175° | tilt: ±30°
Catch your words
5m audio pickup radius
8 Mics
360 degree omni-directional
Natural communication
AI Noise Reduction
AGC
Full Duplex
De-reverberate
Diasy Chain
Daisy chain speakerphone for various meeting spaces
Clear Voice Becomes Reality
The A20S speakers and microphones in the BYOM System deliver exceptional audio quality, eliminating background noise and enhancing voice clarity for effective communication in conference rooms.
Clear Voice Capture For All
The daisy chain ability of speakerphones and connecting two A20S can effectively expand the voice capture range with each reaches a radius of 5 meters. providing complete coverage of large-sized meeting rooms. All participants' voices can be captured clearly, regardless of their location in the room.
Auto Zooming PTZ Camera for Immersive Experiences
Serve Everyone With a Wonderful Meeting Experience
PTZ Camera V410 of BYOM System allows for better face-to-face communication, providing auto framing, improving visibility and engagement, enhancing communication, and increasing flexibility. It allows for better positioning and capturing of meeting participants, making it easier to communicate and collaborate effectively.
Visibility of all angles
With the 10x combined zoom capability, the V410 can capture every detail in the room, providing better visibility of meeting participants and front-screen content.
Frictionless Screencast for iOS, Android, Win and Mac
Nearhub Air/Tail is designed to work seamlessly across various operating systems, ensuring compatibility with a wide range of devices. Whether you're using iOS, Android, Windows, or Mac, these devices are your go-to solution for effortless screen-sharing.
Digital Signage Platform to Make More Use of Your Display
Maximizes the potential of your displays like never before. With its advanced capabilities, our platform empowers businesses to effortlessly synchronize content across multiple displays, creating a seamless and immersive experience for you.
A seamless, scalable solution for rooms of all sizes
Your Recommended Bundle:
For Small Rooms Up to 5 Participants
A20S Conference Speakrmic
$599
V410 Conference Camera
$599
What's in the box
1x A20S
1x USB cable
1x UTP ethernet Cable (Cat6)
1x Adapter
1x User manual
Experience
Seamless Collaboration by Nearity BYOM System.The Most Powerful Daisy Chain Spearkerphone and Auto Zooming PTZ Camera.
A20S noise reduction
A20S de-reverb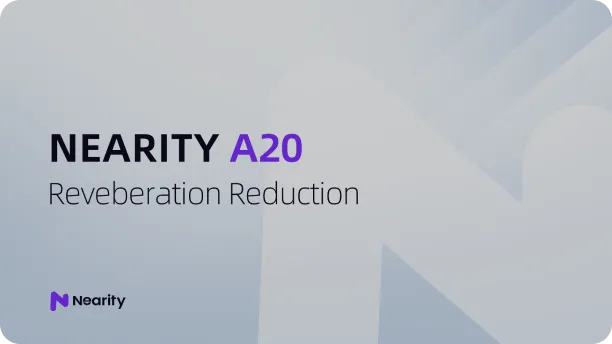 V410 AI tracking
V410 Smart tracking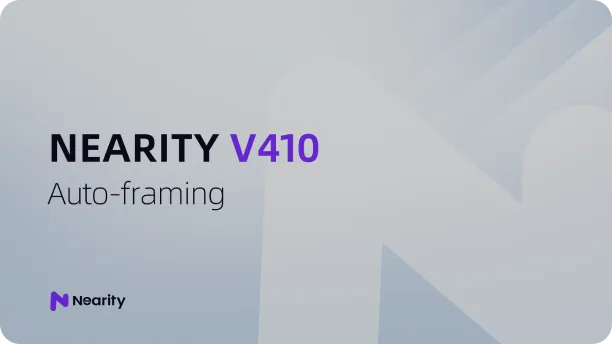 Listen to What Our Microphone is Capable of
Tutorial Video