Introduction of LAUSD Zoom
As remote learning becomes increasingly important in today's society, LAUSD has implemented a district-wide learning management system to meet the needs of its diverse student population. One of the most effective tools used by LAUSD for this purpose is LAUSD Zoom. This user-friendly platform allows teachers and students to connect, share content, and communicate through video and voice from anywhere in the world.
Students and teachers alike have found LAUSD Zoom to be an invaluable tool in promoting individualized learning. As an integral part of the learning management system, students can collaborate with their peers, engage in interactive discussions, submit assignments, and access timetables, among other things. Zoom provides online video conferencing for up to 300 people. Accessible with an LAUSD single sign-on username and password, employees can set up a meeting any time by following these steps.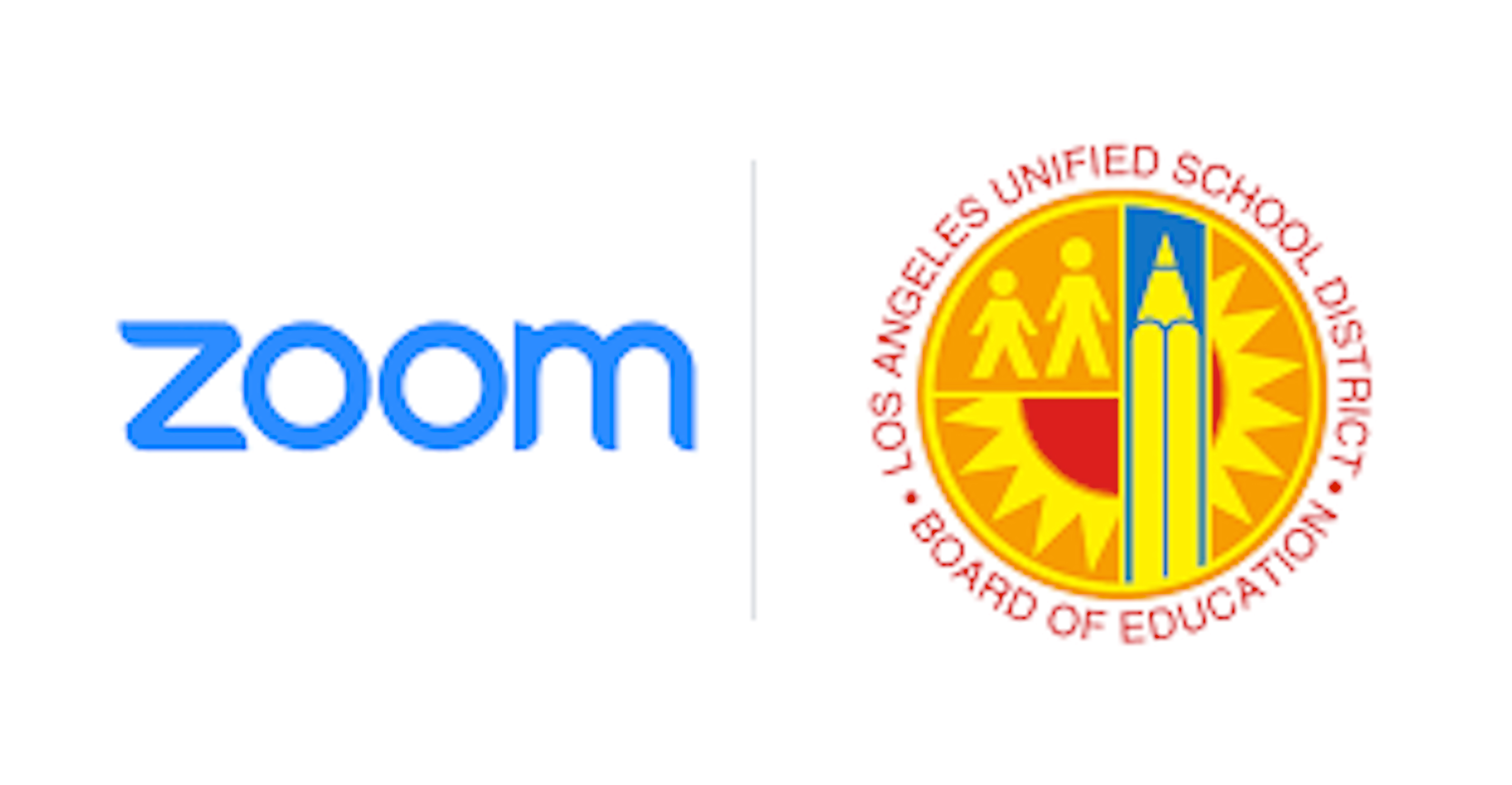 How to Sign into LAUSD Zoom via the Web with Your LAUSD Single Sign-On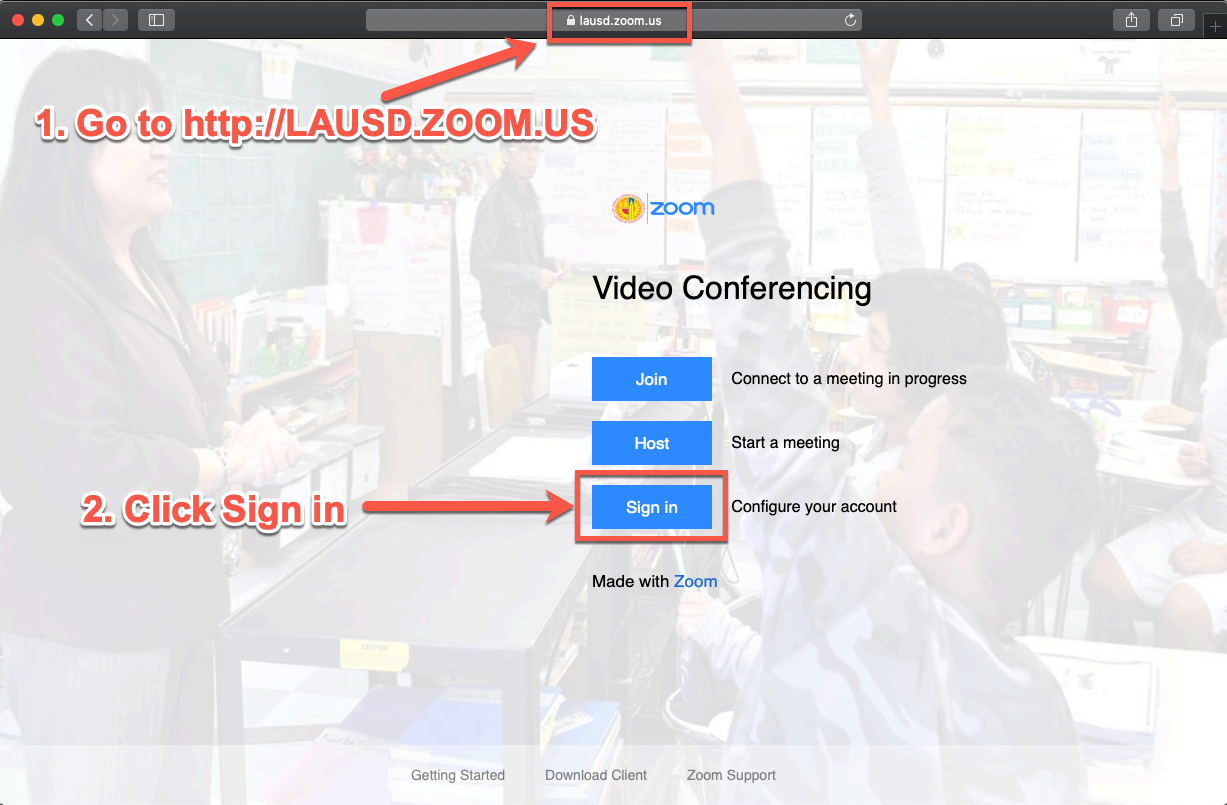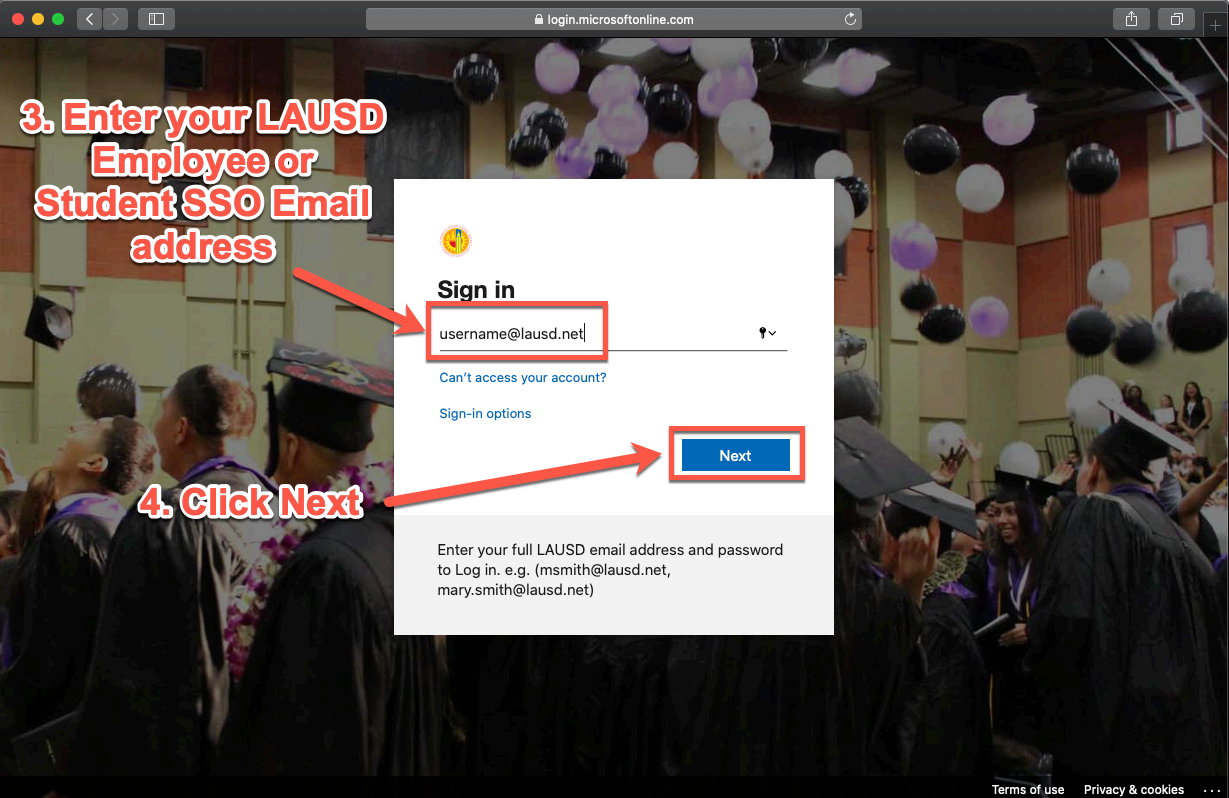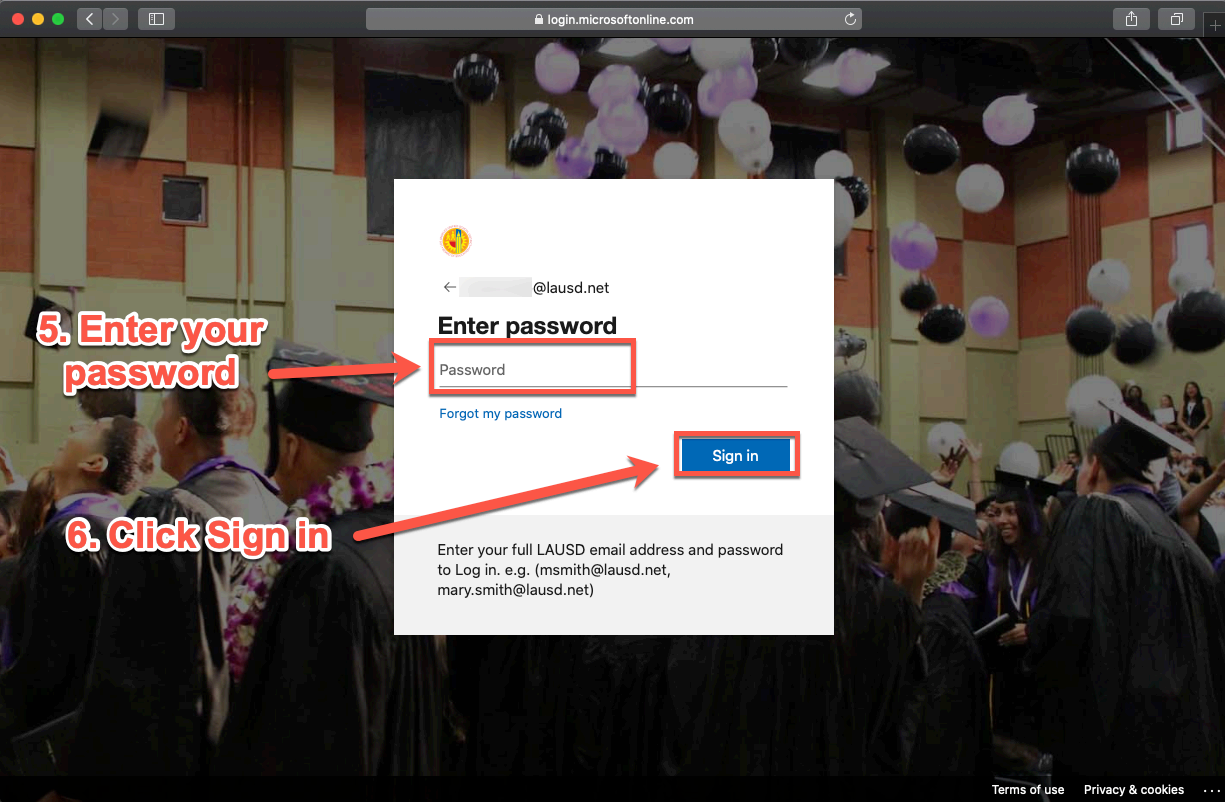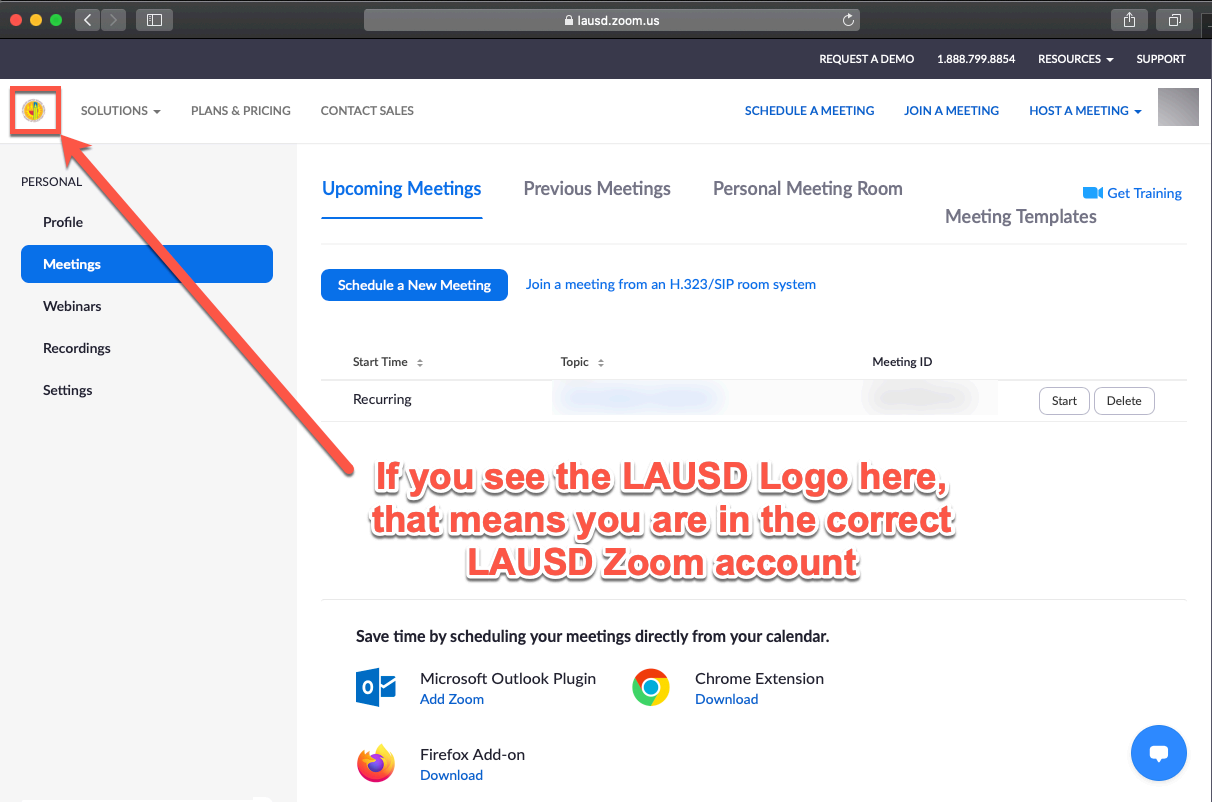 How to Set Up a LAUSD Zoom Meeting and Share with Others
Go to Schedule a Meeting and enter the requested information (at minimum, topic, date, time and duration) . Then, click Save.
Invite others to the meeting in the "Time" section by clicking on the "outlook Calendar " button or click on "Copy the invitation" in the "Join URL" section and paste the clipboard contents into your pre-established meeting invitation.
Tips & Tricks About LAUSD Zoom
Changing Your Display Name in Zoom Rooms
From inside of the Zoom Room
CLICK on the "Participants" icon at the bottom of the window (shown below).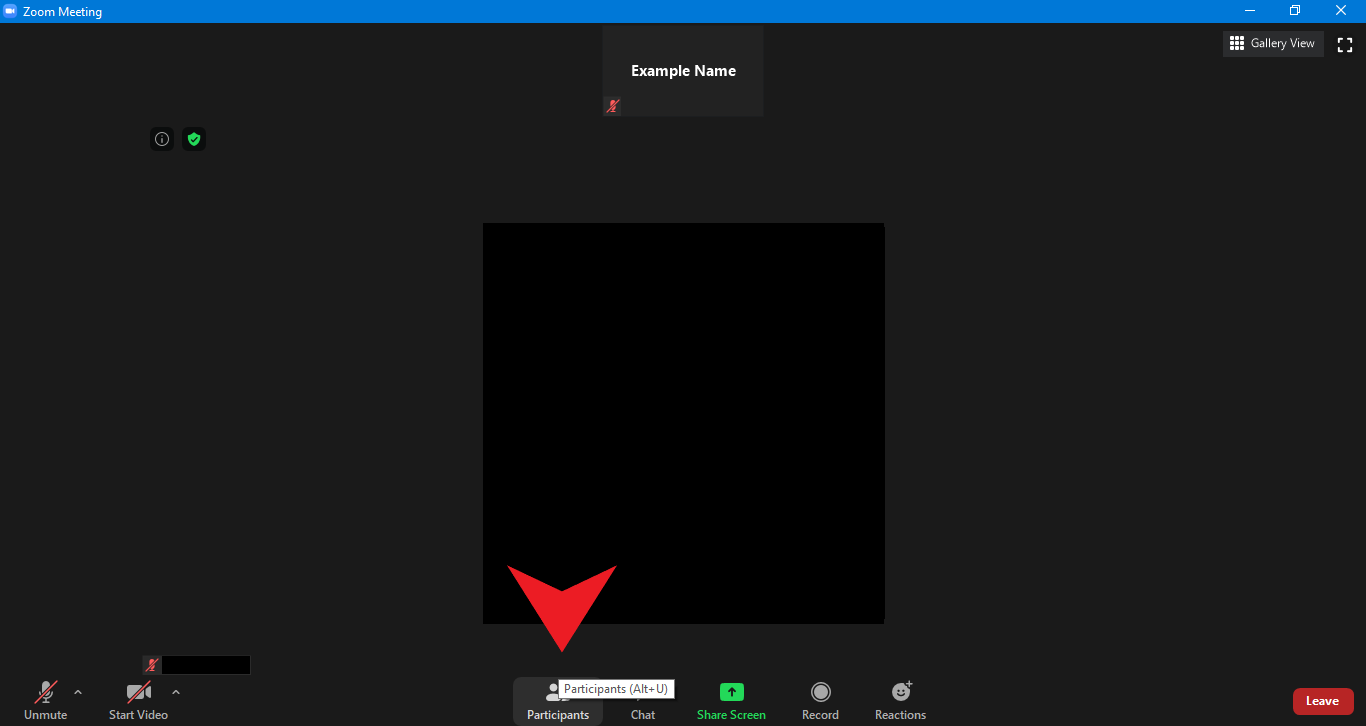 A Participants bar will appear on the right side of the screen.
HOVER over your name and a "More >" button will appear.

CLICK down on the "More >" button and then choose "Rename".

Enter your official employee name, similar to the name you see on your paystub, in the "New Screen Name" field and be sure to have the "Remember my name for future meetings" checked.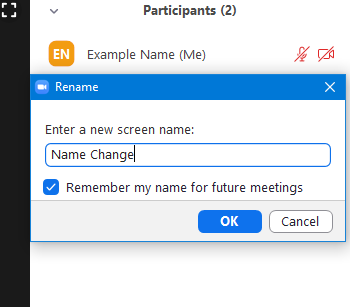 After CLICKING the blue "OK" button, your new name will appear.

Changing Your Display Name Before You Zoom
To make sure your Zoom display name is accurate before entering a room, you need to go through the Zoom app that is installed on your desktop.
Just FIND the Zoom icon on the desktop and double CLICK to open.
CLICK on the option to Join a Meeting.
That will open up a window where you can manually join a meeting. (instead of clicking a link)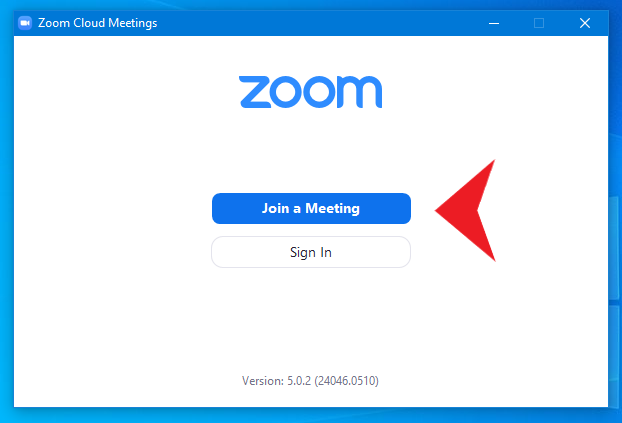 ENTER the Zoom room number/name.
You can find this information in your email confirmation/invitation/registration.
ENTER in your official employee name similar to the name you see on your paystub. Make sure that the "Remember my name for future meetings" is turned on.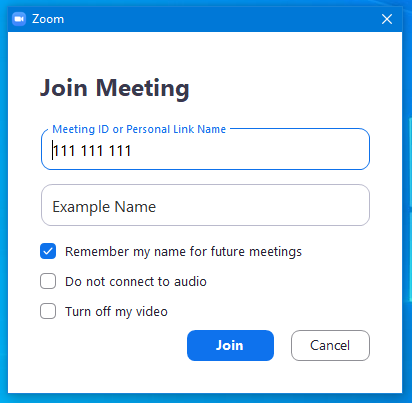 Once you join a room with that Display name (and you have the "Remember my name" turned on you should have the new Display name for all Zoom rooms that you join from now on.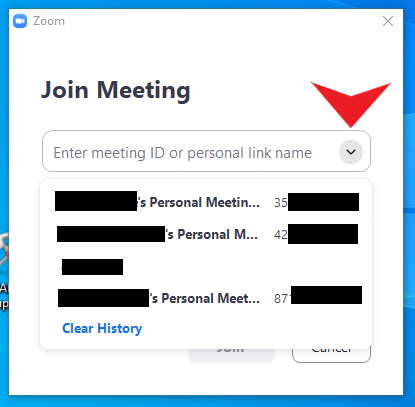 Student MyMail email account activation and/or Password Reset to use LAUSD Zoom
If students encounter any issues while using Zoom and require technical support from LAUSD to resolve them, they may be asked to provide their MyMail email account information as part of the identity verification process. Therefore, it is important to learn how to activate and/or reset the password for the Student MyMail email account. Below are the specific steps to follow.
Note: Password will take between 2-15 minutes to sync up with Schoology login.
Click on https://mylogin.lausd.net or enter into your browser's URL.
From the MyLogin homepage, select "Student".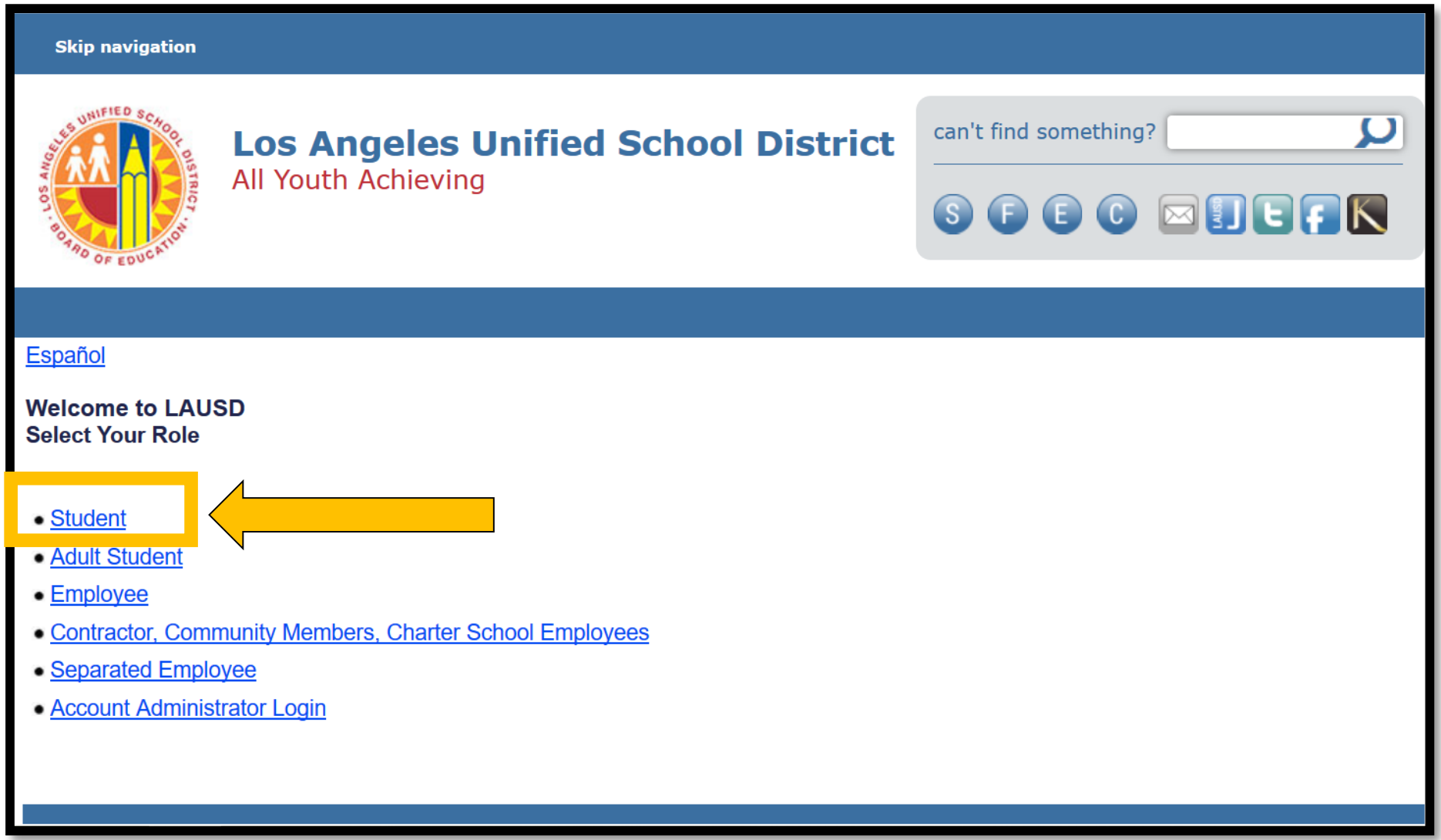 To Activate/Reset password for a student MyMail account, you will have 3 different options.
Option 1: You need Student ID, Date of Birth and Student PIN
Option 2: You will need student's MyMail email address, Date of Birth, Student PIN or LAUSD ID
Option 3: Email and Date of Birth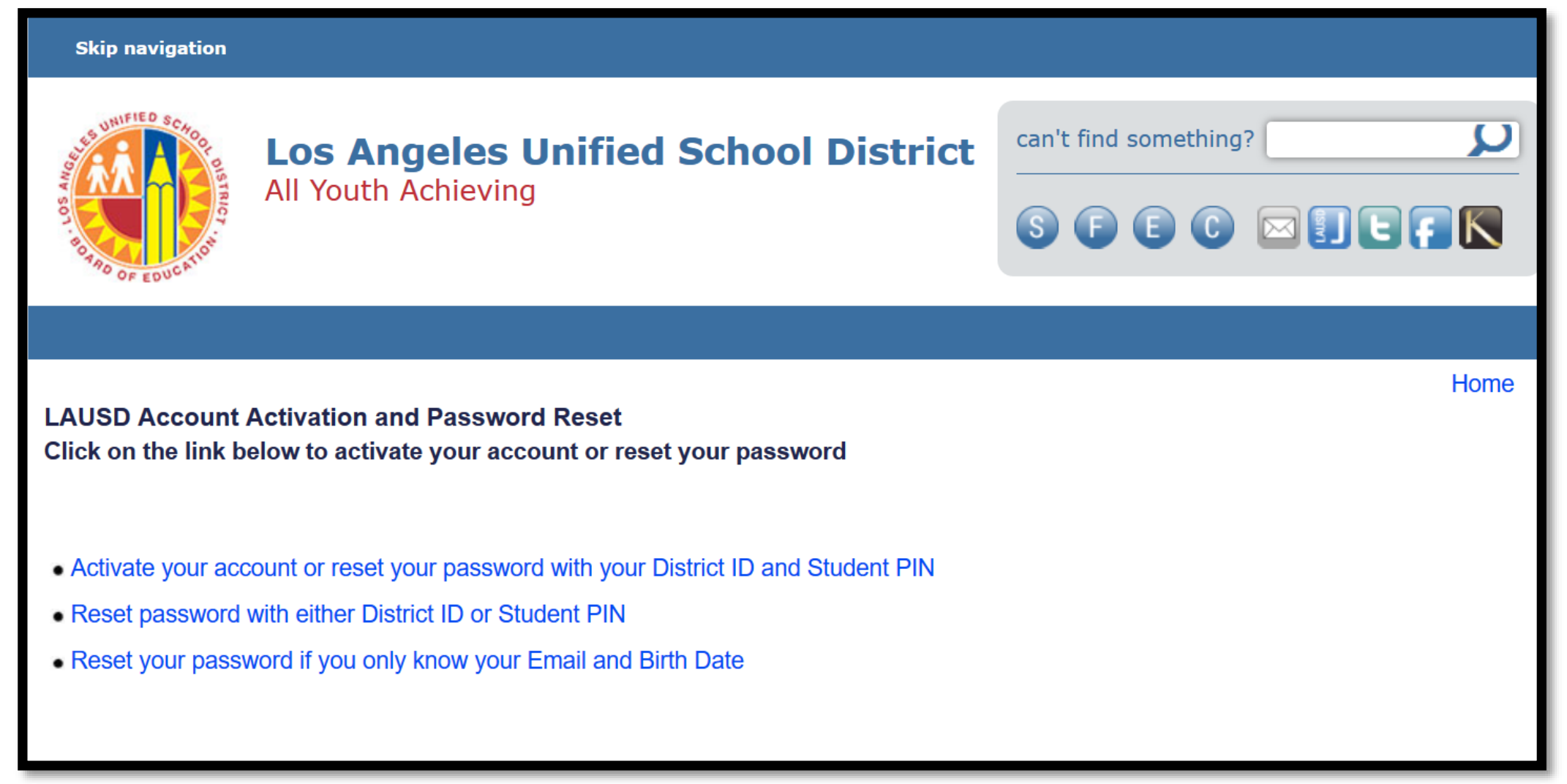 With all 3 options, you must agree to the terms and conditions of LAUSD's Responsible Use Policy (RUP) – BUL-999.13.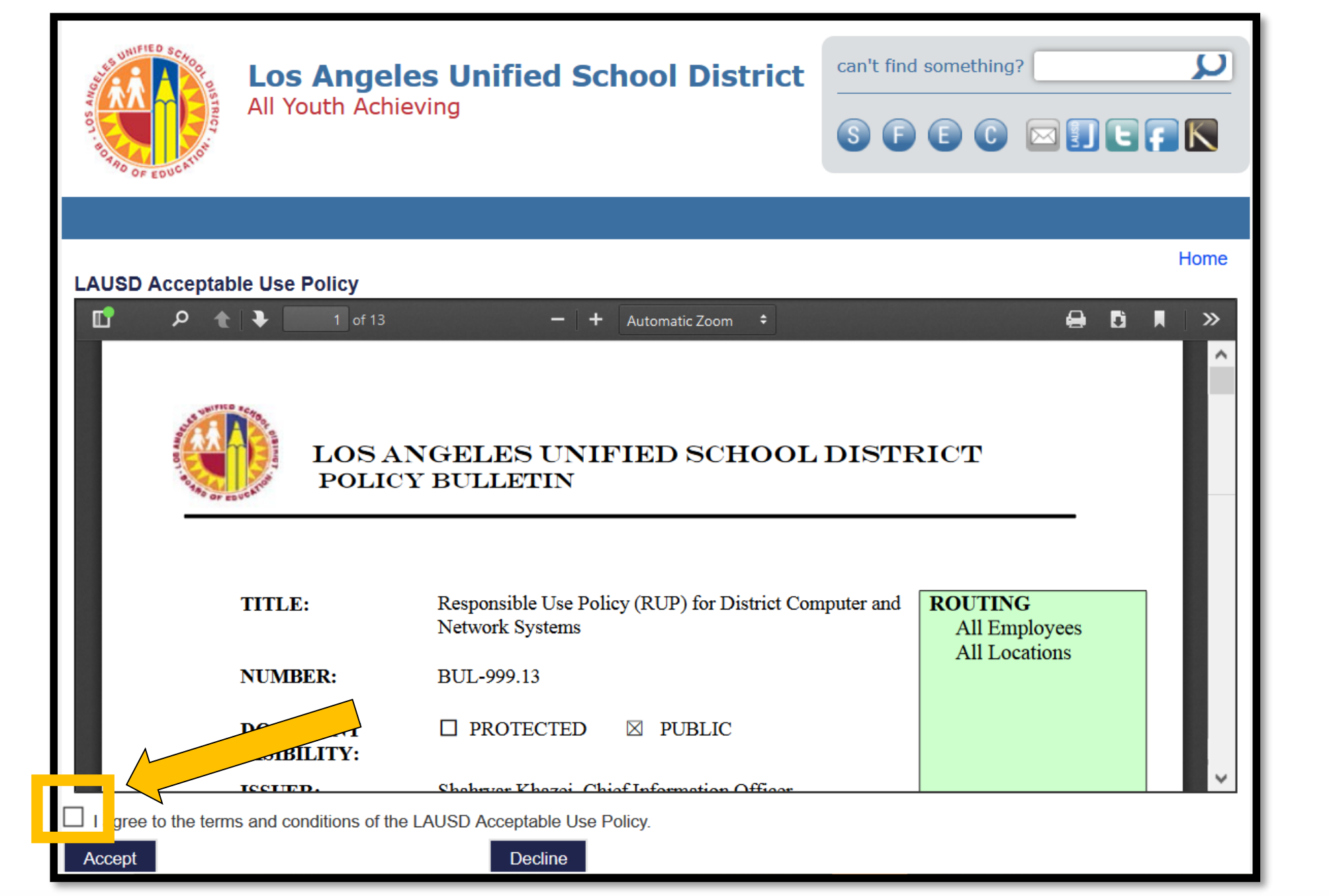 Option 1 - Activate your account or reset your password with your District ID and Student PIN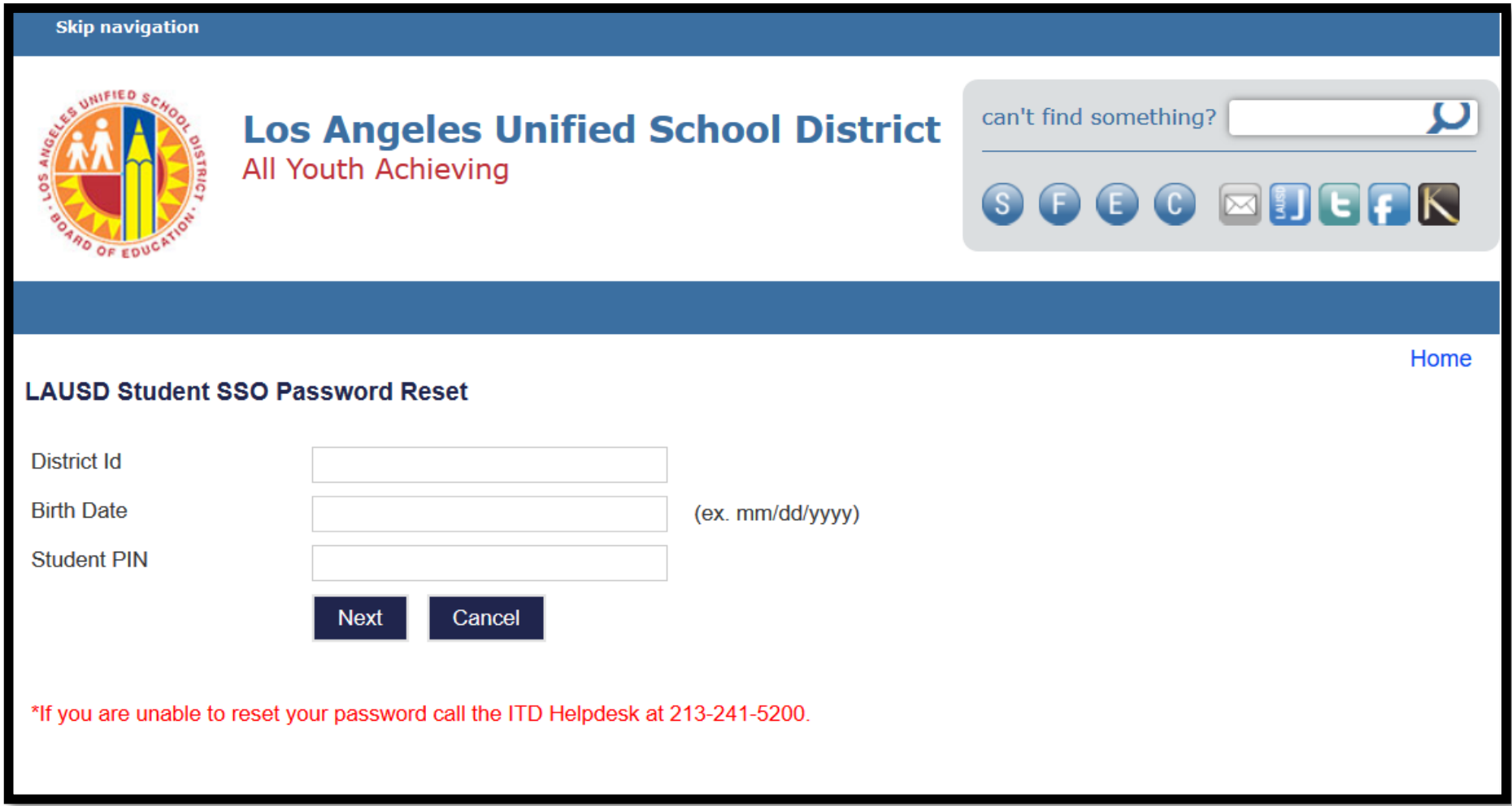 Option 2 - Reset password with either District ID or Student PIN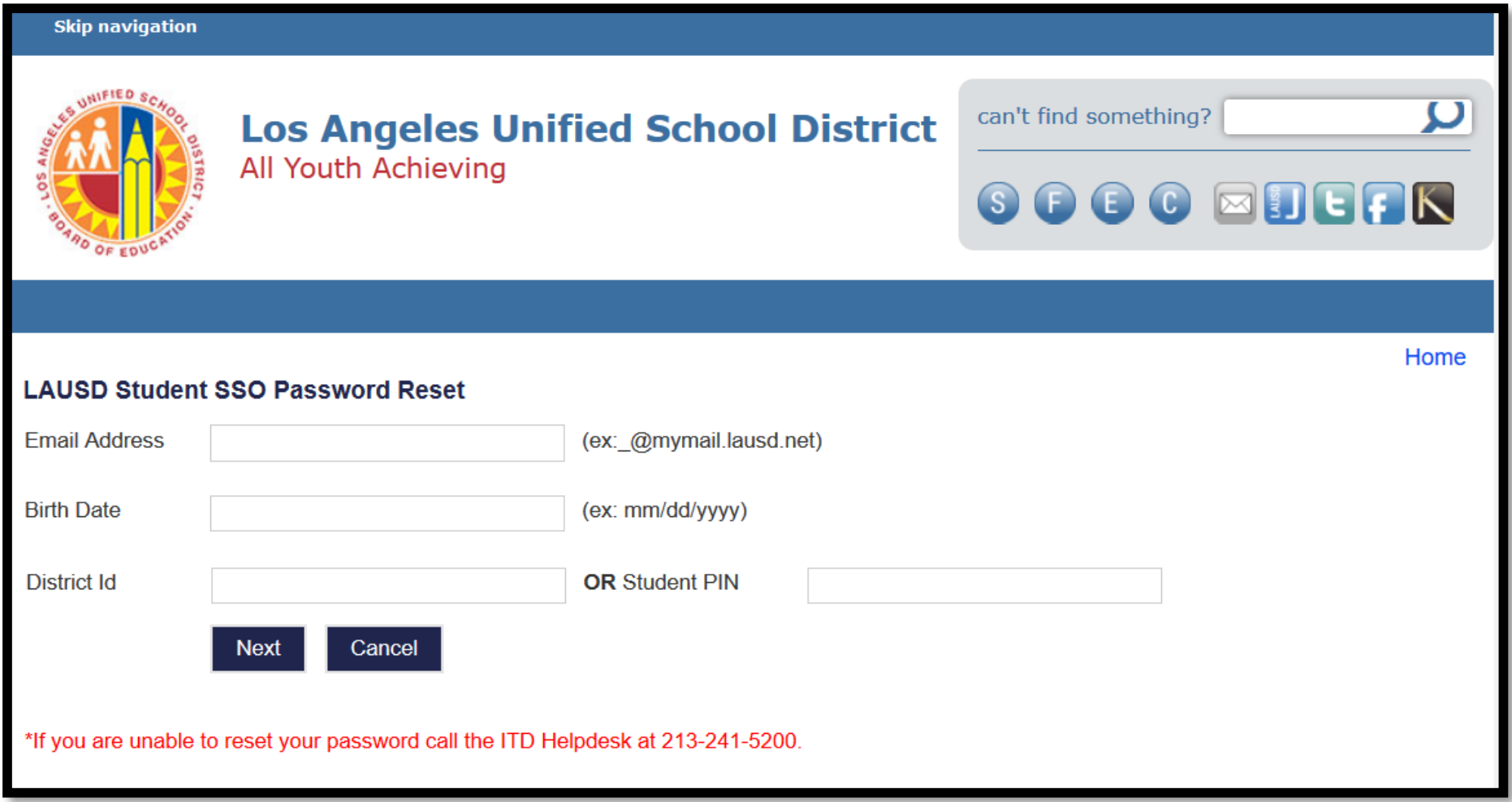 Option 3 - Reset your password if you only know your Email and Birth Date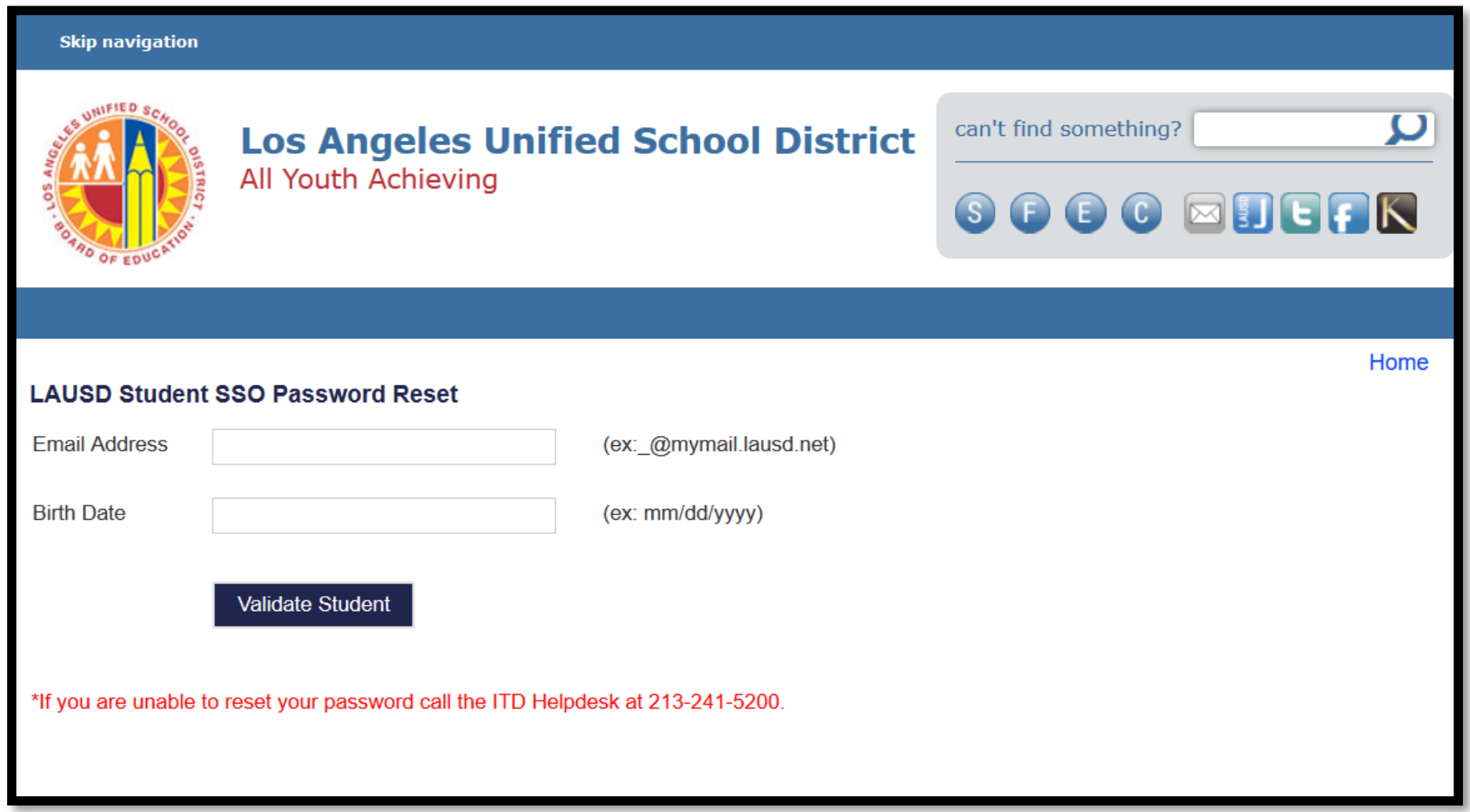 Once you have successfully Activated/Reset Password for the MyMail account, you can now log in to Schoology.
Click on https://LMS.LAUSD.net or enter into your browser's URL.
Select the "Students" option.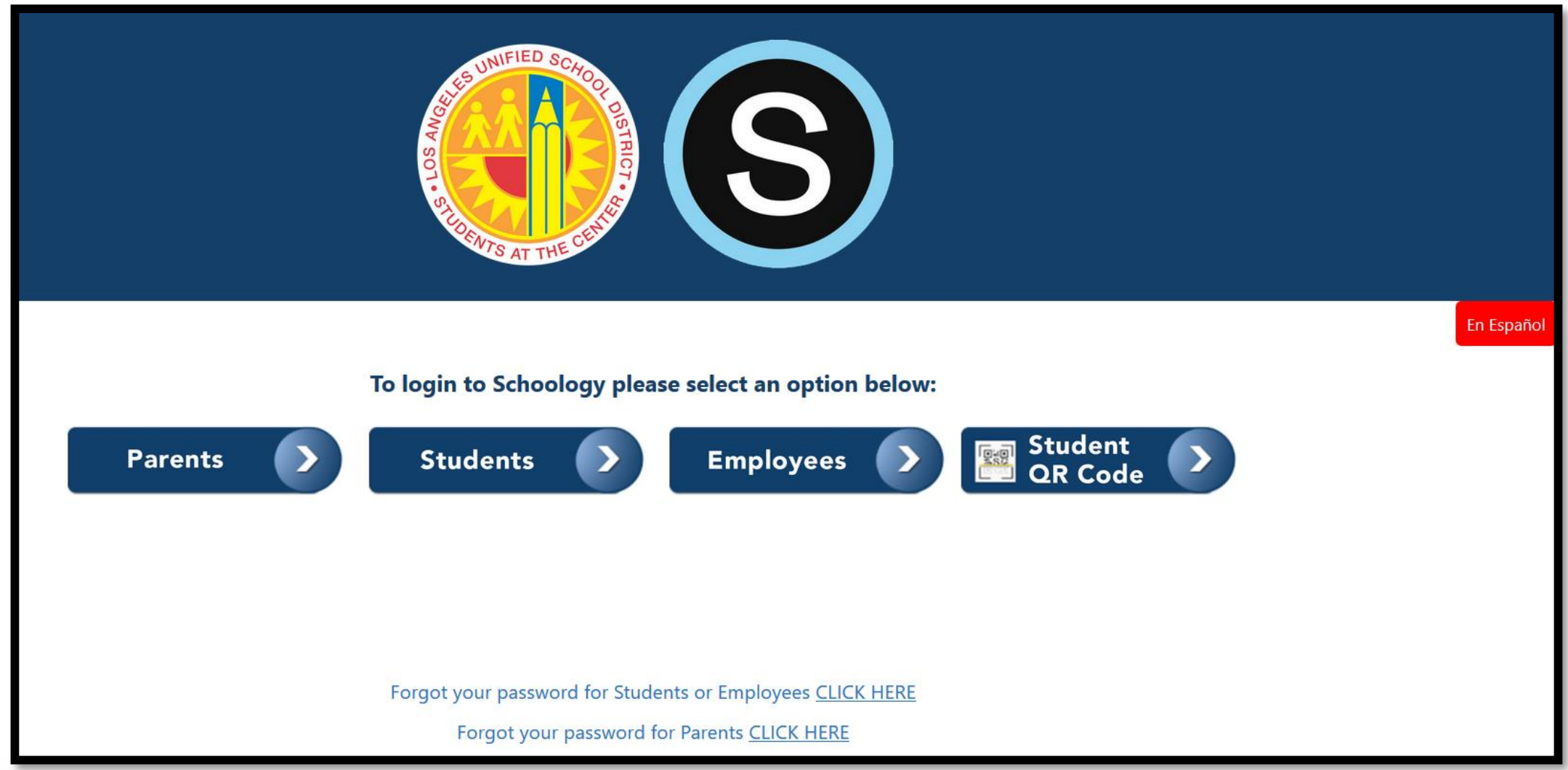 Enter the MyMail email and Password.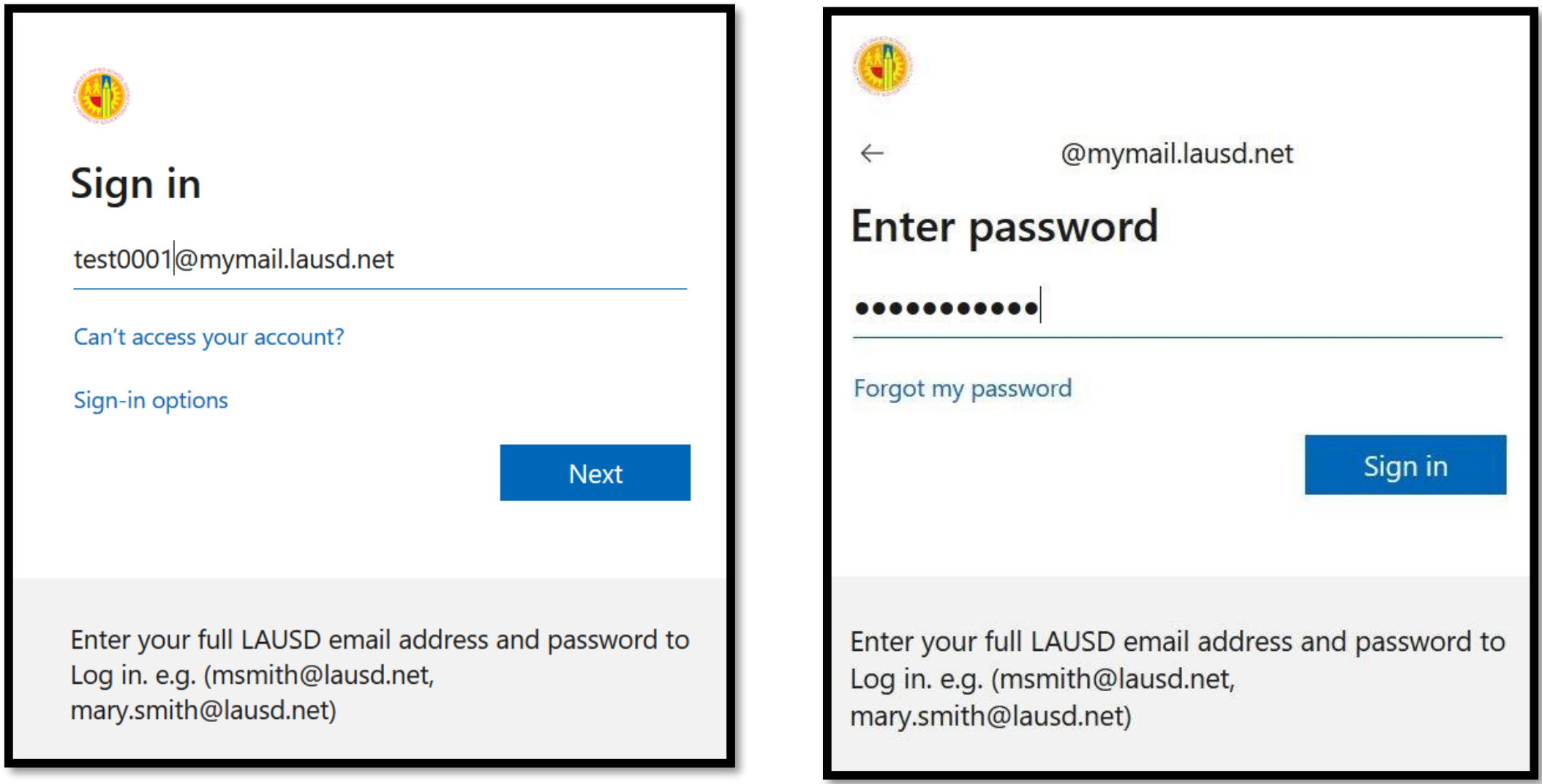 Click on Courses and select the course you want to view. You will see Zoom Meeting and course work under Materials.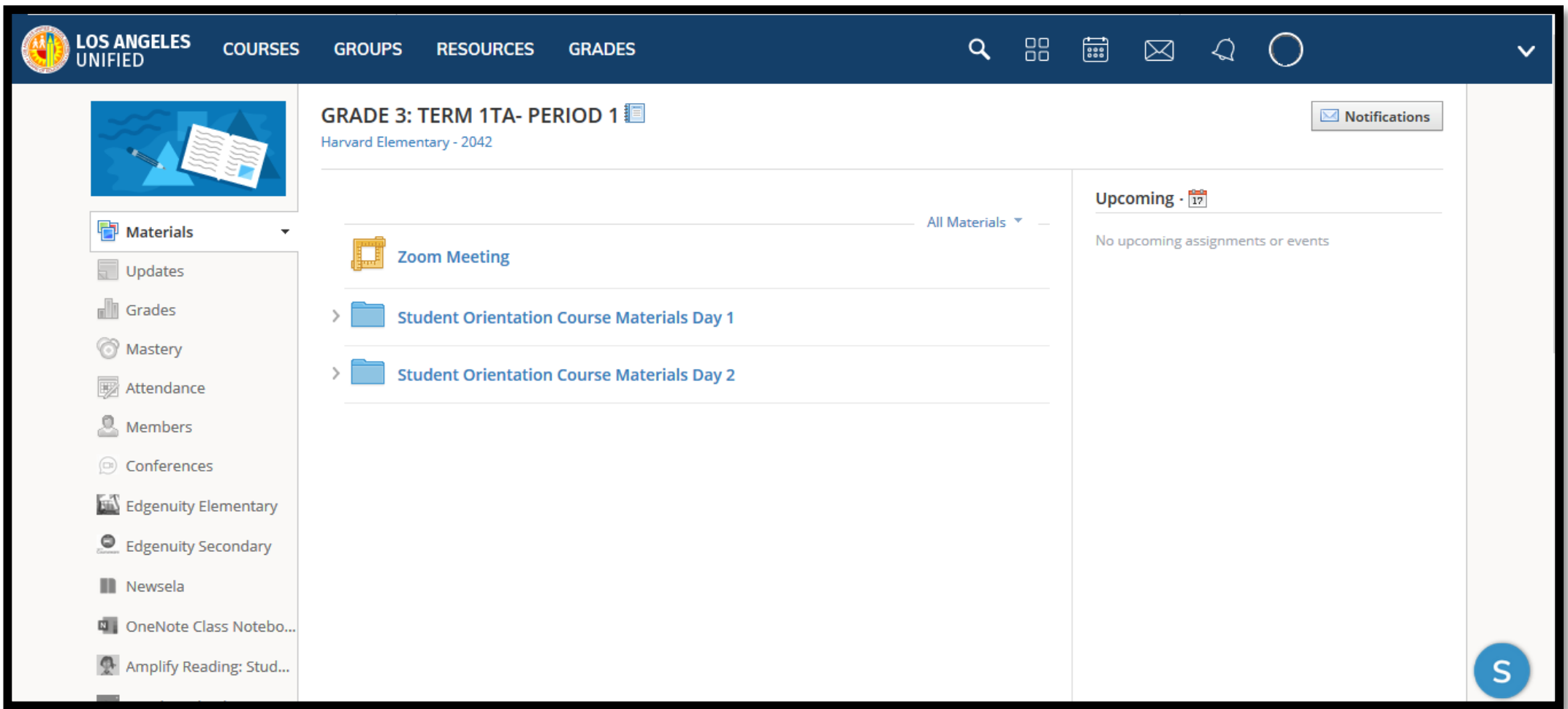 If you clicked on the Zoom link, you will see the screen below. Click "Join" when it's time to Zoom.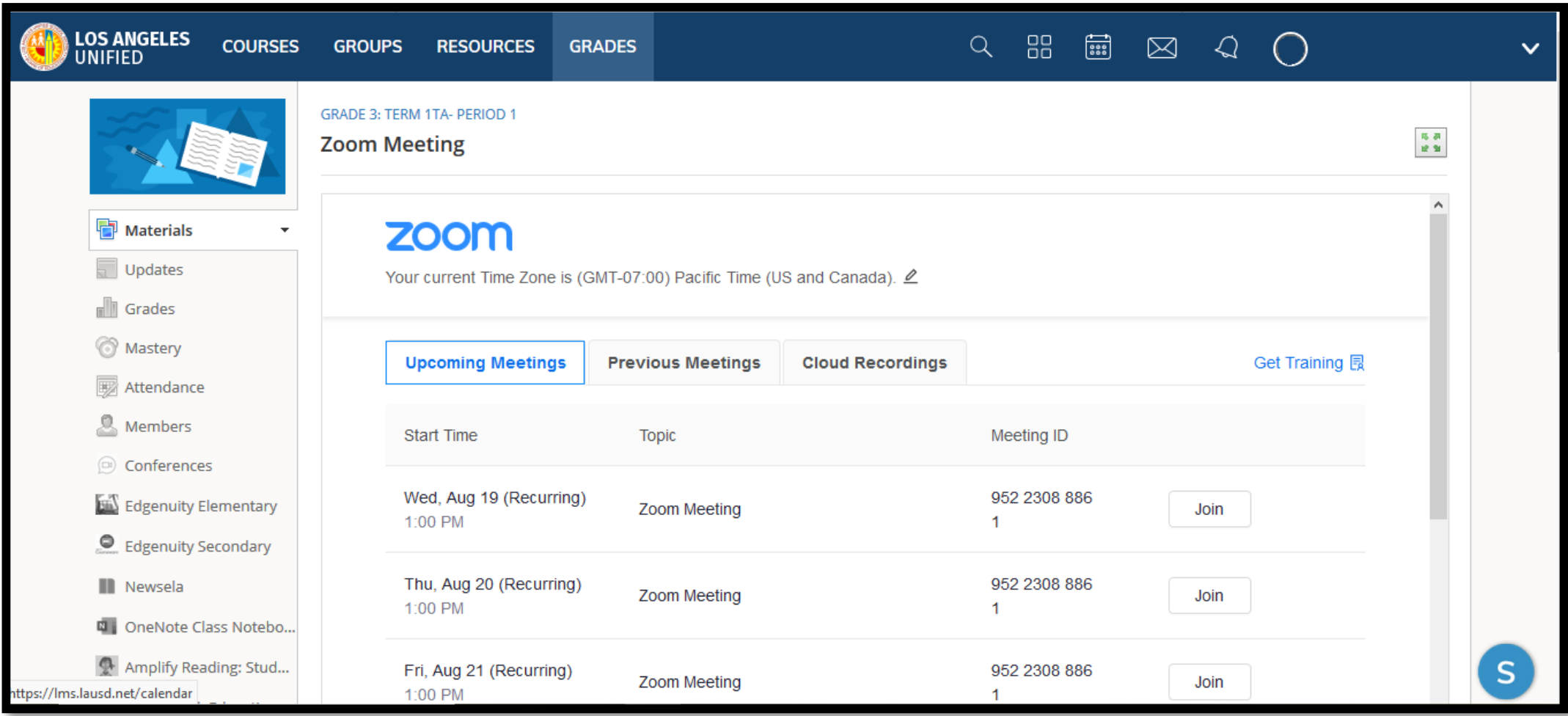 Using Video Conferencing Safely
To ensure safe usage of video conferencing, the Federal Bureau of Investigation (FBI) advises practicing caution and vigilance in cybersecurity efforts. These are some recommended precautions to avoid unauthorized access to online meetings:
Avoid making meetings or classrooms public.
Refrain from sharing teleconference or classroom links on publicly accessible social media posts. Instead, send the link directly to intended recipients.
Use screen-sharing options judiciously.
Ensure that all users have updated versions of remote access/meeting applications.
In case of teleconference hijacking or any form of cybercrime, please report it promptly to the LAUSD Security team and/or the FBI.
Conclusion
Overall, LAUSD Zoom is a dependable and user-friendly platform that facilitates learning and connection between students and teachers, regardless of their location. We hope the tutorial above will assist educators and learners in achieving an optimal LAUSD Zoom experience. The Nearity C45 All-In-One speakerphone camera is a versatile device designed to cater to the needs of both teachers and students. This All-In-One speakerphone camera with 2K video and 360 degree beamforming mic array make it highly portable, ideal for huddle spaces and remote teaching. The device also boasts a high-quality 2k QHD camera with HDR technology that delivers superior image and color quality, while its 120-degree ultra-wide angle lens makes it perfect for use in compact classrooms by ensuring that everyone is clearly visible.
Read More