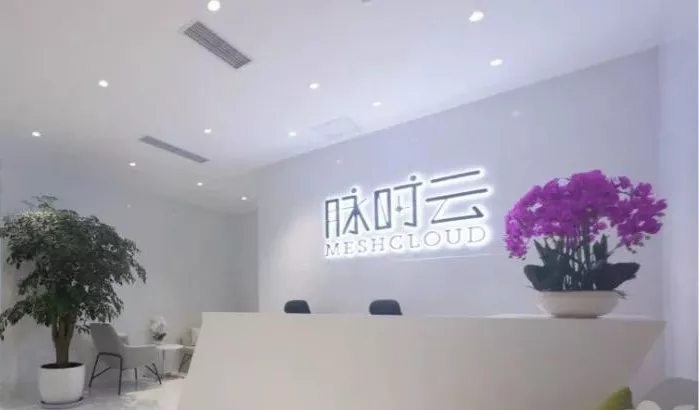 MeshCloud (Beijing MeshCloud Technology Co., Ltd.) is the largest integrated cloud service provider for Chinese-funded overseas enterprises, providing one-stop public cloud management services. MeshCloud has about 100 people in its Beijing headquarters, and has branches in Shanghai, Chengdu, Shenzhen, Hainan, and other places in China. Continuous expansion of the business is driving the more and more frequent internal and external meetings, and the advantages of efficient and easy cloud video conferencing have become more prominent post-COVID.After selecting suitable video conferencing software, Meshcloud realized that the dedicated computer and monitor weren't cutting it. The video and audio quality was poor enough to impact meetings, reducing communication efficiency and slowing business progress. Choosing a technology partner for their meeting room, executive offices, and live streamed events became a high priority for the organization.
The Challenges
1. Limited seating
MeshCloud only used laptops for meetings. The camera's small lens and cheap sensor provided very limited viewing angles and poor video quality, and made it almost impossible to provide all meeting attendees with a seat on camera.
2. Difficult acoustic environment
MeshCloud's most commonly used conference room suffers from both its construction and its location. Situated close to the road, they often had traffic noise bleeding through. Compounding these issues were reverberations and echos from the materials and size of the room 3mx5m.
3. C-Level visibility
The company's leadership spends almost 50% of their time in meetings, so an intelligent and efficient meeting system is especially necessary for them. Ease of use, crystal clear communication, and simple setup are their keys to efficient and effective meetings.
4. Varied meeting locations
Every major festival, the MeshCloud hold celebrations in the public area of the headquarters office and in other branches. The team running these remote events require conference equipment that is reliable, versatile, and easy to set up.
The Solutions:
After 2 weeks of product testing, MeshCloud chose NEARITY's C30R and A20 product lines to support their teams globally.
In their primary meeting room, the C30R is paired with multiple A20 units. The C30R provides 4k video and AI enabled speaker tracking and video functions across its ultra-wide 120°field of view, while the A20s are daisy-chained to it. The combined A20 and C30R units work as one unified microphone array, using the embedded AI audio processing technology to actively combat the road noise and room reverb.

In the leadership office with its smaller footprint, the C30R is able to efficiently handle all meeting requirements on its own. Digital Zoom, easily adjustable video and audio processing options, and simple USB plug and play operation make it a favorite of executives, allowing them to manage and run their own meetings.
For the special festivals, MeshCloud realized that the C30R gave them the flexibility they needed to travel, set up, and livestream events from any office, any time. The reliability, ultra-wide viewing angles, and clean interfaces made it a key tool during these events.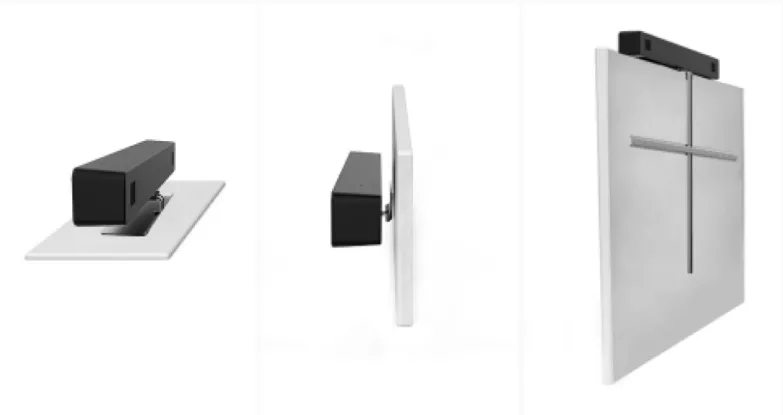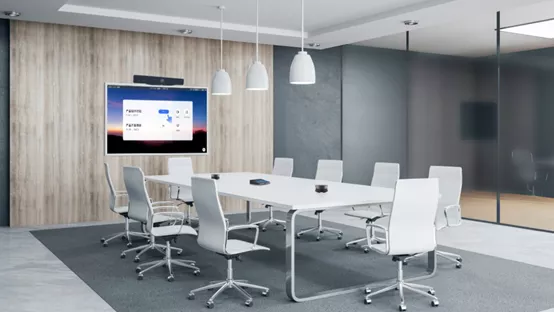 According to the evaluation by the MeshCloud IT team, over 400 million RMB in operations costs can be saved every year. 'Through the connection of C30R and A20, the audio and video problems of our medium sized conference room are perfectly solved, and the equipment installation and deployment is also very simple. After several rounds of test and comparison, we found that NEARITY products are better than those of the well-known brands. That's why we choose NEARITY'—IT Manager of Beijing MeshCloud Technology Co., Ltd.
About NEARITY
NEARITY creates innovative solutions for distance collaboration, driving clear communication through experience focused design, patented audio technology, and world-class cameras. Offering a complete portfolio of solutions to businesses around the world, NEARITY makes hybrid workspaces and modern offices possible.
Industry leading daisy-chain technology creates comfortable and expandable spaces to work and share ideas in, while deep learning and traditional signal processing, AI noise suppression, multi-lobe beamforming, and full duplex technology make sharing ideas easy and crystal clear.
With over 40% of NEARITY's team focused on research & development, and products continually refined through feedback from our clients & partners, NEARITY is focused on delivering creative new solutions that drive organizations forward with every conversation.