As education technology advances, educational institutions are embracing innovative teaching approaches that deviate from traditional classroom settings. The widespread adoption of distance learning on a global scale is evident, and numerous schools are now incorporating hybrid learning models into their curriculum.
Nonetheless, hybrid learning transcends the mere transfer of half your course content into a virtual classroom. It represents a holistic strategy that melds the most beneficial aspects of both in-person and online learning, crafting an optimal educational experience.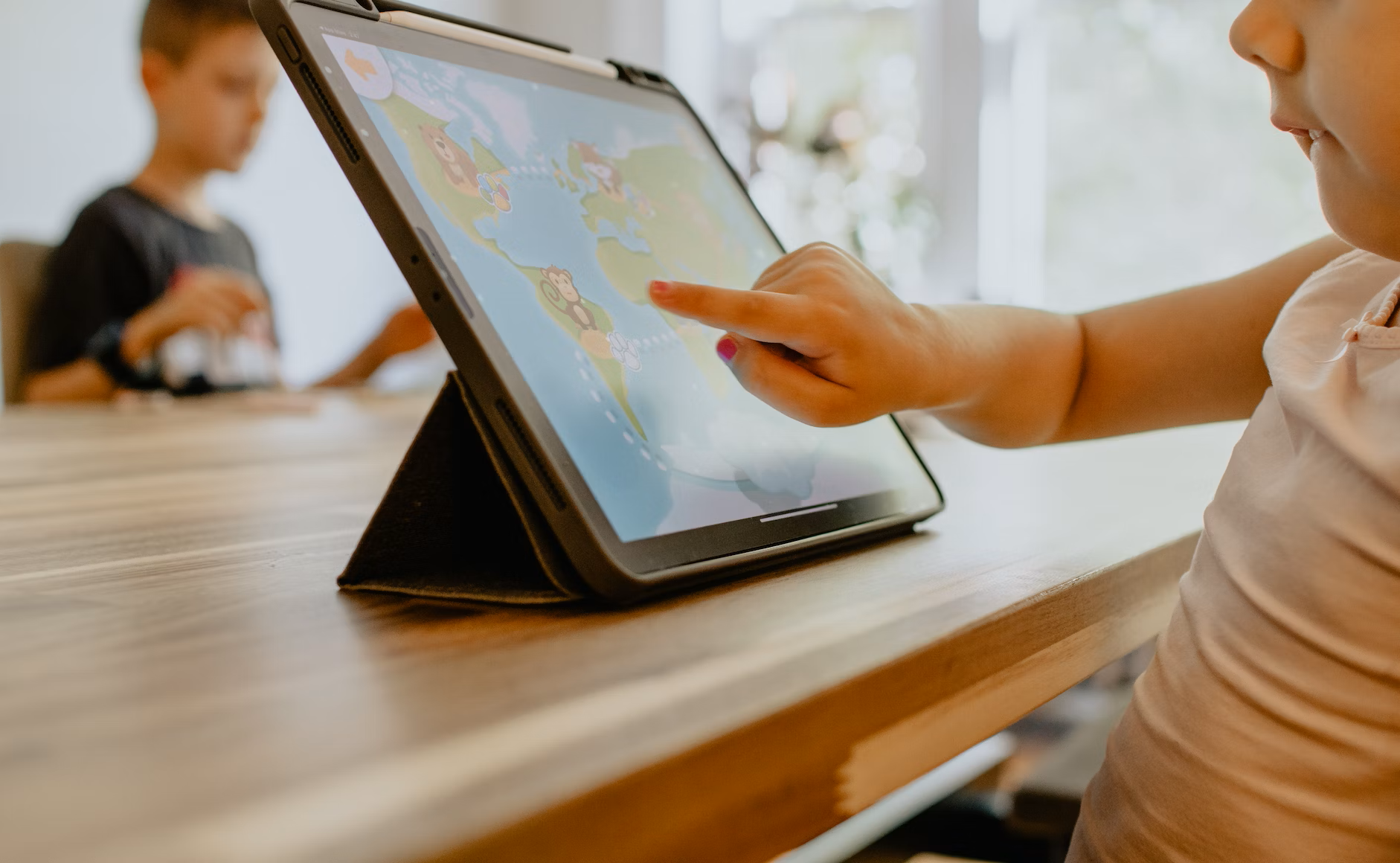 What is hybrid learning?
Hybrid learning is an educational model that combines both in-person and virtual attendance options for students. In this approach, some students physically attend classes while others participate remotely from their homes or other locations using video conferencing tools and software.
Additionally, hybrid courses may integrate asynchronous learning components, such as online exercises and pre-recorded video lectures, to complement the in-person classroom sessions. When properly designed, hybrid education harnesses the strengths of both face-to-face and online learning, enhancing accessibility for a broader range of students.
To ensure the success of hybrid learning, it is essential to customize the course elements to align with the specific format, whether it's in-person or online.
Benefits of Hybrid Learning
Hybrid learning seeks to harness the strengths of both face-to-face and online learning while mitigating their respective weaknesses. The advantages of hybrid learning include:
Flexibility: Hybrid learning offers a versatile learning experience. It encompasses flexible scheduling, diverse teaching approaches, adaptable student engagement methods, and the ability for students to participate remotely from the comfort of their homes.
Synchronous Interaction: In-person components of hybrid learning provide the unique opportunity for immediate and direct engagement among peers and instructors. This in-person time can be effectively utilized for synchronous activities like group collaboration, interactive presentations, and in-depth discussions, fostering meaningful academic connections that can continue online.
Independent Learning Freedom: Online learning within the hybrid model empowers self-motivated students with various freedoms. They can choose their preferred learning location, revisit course materials at their own pace, and engage in asynchronous discussions with fellow students, promoting independent academic exploration.
Resource Optimization: Efficient resource allocation is a key consideration in designing hybrid courses. Evaluating the necessity of in-person vs. online sessions for each lesson helps optimize resource utilization. This approach ensures that physical class time is used effectively, avoiding situations where students gather in-person only to engage in individual virtual activities.
By blending the advantages of both face-to-face and online learning, hybrid education aims to create a comprehensive and balanced learning experience that caters to a wide range of student needs and learning preferences.
Creating an Effective Hybrid Learning Environment, step by step
1. Define Your Semester Objectives:
What are your overarching goals for the hybrid class? Clearly articulate both short-term and long-term objectives to communicate expectations effectively to your students.
2. Develop a Course Roadmap:
After identifying your course goals and assessment methods, create a visual roadmap. This could take the form of a chart, table, timeline, or any visual aid that outlines course modules, associated activities, and resources in a chronological sequence. This visual roadmap helps identify any gaps or areas needing improvement in your course design.
3. Select In-Person Learning Components:
Determine which aspects of your course are best suited for in-person interaction. These should include activities that benefit from synchronous engagement, such as group brainstorming, setting class expectations, building a collaborative learning environment, presentations with interactive Q&A, and immediate feedback sessions.
Note that in-person engagement can occur physically or virtually, accommodating students both in the classroom and those participating remotely via video conferencing tools.
4. Define the Online Course Elements:
Recognize that the online component of your hybrid course is a vital aspect. Allocate the majority of personal assignments and content delivery to this online portion. Online activities can encompass self-paced learning, automated grading for quizzes, asynchronous group discussions, written analysis, and multimedia content consumption.
5. Create and Curate Content:
Once you've outlined your course modules, start creating or sourcing the necessary content. Develop assignments, compile reading materials, gather video resources, and finalize your syllabus. Consider adapting existing resources from your institution's experience with hybrid courses and explore educational websites and forums for additional content.
6. Conduct a Pilot Run for hybrid learning:
Before launching your course, conduct a trial run of the online components to ensure a seamless and glitch-free learning experience. Involve a colleague or trusted individual, preferably someone unfamiliar with the course creation process, to provide feedback and identify any areas of improvement.
By following these steps, you can effectively create a well-structured and successful hybrid learning environment that aligns with your course objectives and maximizes the benefits of both in-person and online instruction.
Read more:
1. Exploring the World of USB Cameras for PC
2. Navigating Hybrid Teams: Expert Tips for Effective Management
Learn more about Nearity >>>>>>>