Top 9 Video Meeting Apps for Seamless Virtual Meetings
In today's ever-evolving business landscape, remote work has become a norm, necessitating effective communication tools. With COVID-19 prompting widespread remote work, video meeting apps have taken center stage, bridging gaps and redefining how teams interact.
From routine team huddles to critical board decisions, these apps shape modern business communication. Across generations, tools like Zoom and Microsoft Teams are becoming familiar, reshaping our collaboration methods.
This blog introduces the top 9 meeting apps for seamless online meetings among hybrid teams, accommodating various budgets. Each of these applications works well with Nearity A20s and V410, and enhances the sense of unity within hybrid teams.
What is the best free video meeting app?
The video meeting apps that stand as reliable platforms are suitable for organizations of all scales. Designed for teams swiftly adjusting to the remote work dynamics catalyzed by COVID-19, these intuitive applications seamlessly connect you with colleagues sans any disruptions. Each of these platforms extends complimentary video meeting services alongside an array of tools and integration, guaranteeing maximal utility for your remote teams during their video interactions.
Top 9 Video Meeting Apps
Zoom
Zoom is a powerhouse in online meeting that transcends boundaries for seamless collaboration. With subscription options catering to various needs, Zoom offers a range of plans, from the Free plan with its unlimited one-on-one meetings and group sessions of up to 40 minutes, to the Pro, Business, and Enterprise plans, delivering extended meeting times, advanced admin controls, and webinar hosting capabilities. Zoom's high-quality video meetings, interactive features, and global reach make it an essential tool for modern work dynamics.
Zoom's compatibility with Nearity's innovative products, such as the A20s and A50 meeting solutions, amplifies its impact. Nearity's advanced audio technology seamlessly integrates with Zoom's video prowess, creating a comprehensive meeting experience. This collaboration ensures crystal-clear online meetings, enhancing communication for remote and hybrid work scenarios.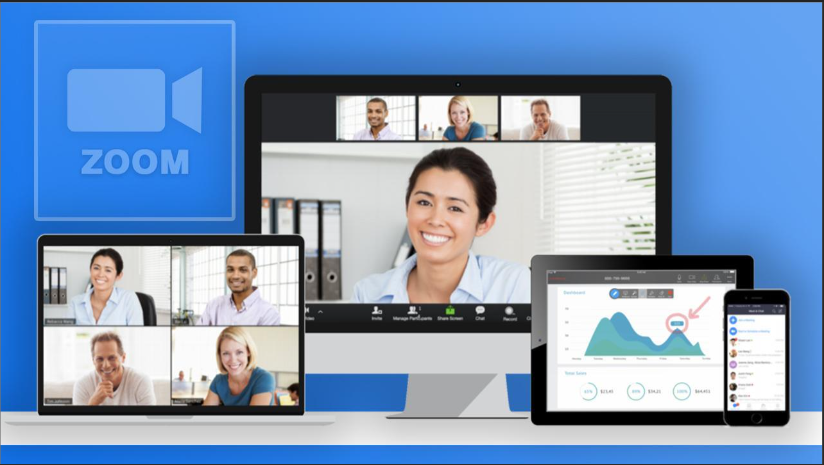 Skype
Skype is Microsoft's renowned platform that has been enhanced to serve as a robust video meeting tool tailored for enterprise use. With a suite of business-focused features, it offers the ability to host online meetings with up to 250 participants, connect seamlessly with other Skype users, and leverage virtual whiteboarding capabilities for collaborative sessions.
Although there are a few considerations to bear in mind, such as a lack of integrated dial-in audio conference features and hardware support in online-only plans, the free version of Skype serves as an effective option for smaller teams comprising fewer than 10 members, providing a straightforward means to conduct free conference calls across various devices, whether it's a compute or a phone.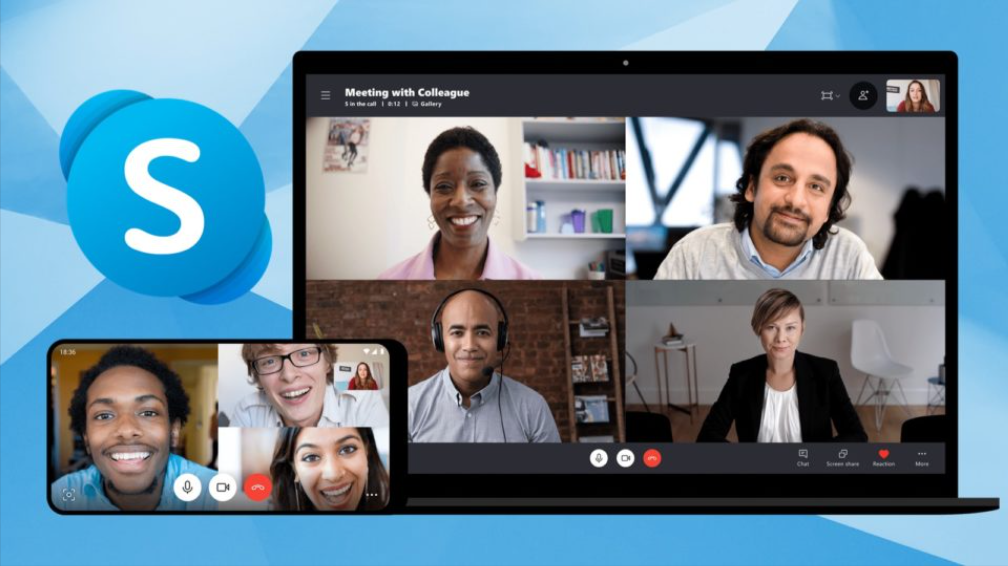 Bluejeans
BlueJeans' capabilities encompass high-quality video meeting, enabling teams to connect and collaborate effortlessly. Whether it's internal team meetings, client presentations, or large-scale webinars, BlueJeans provides a reliable environment for interactions of any magnitude.
For those seeking tailored features, BlueJeans offers multiple subscription options. The Standard plan starts at $9.99 per host per month, catering to small to medium-sized teams, while the Pro plan enhances capabilities with advanced features at a cost of $13.99 per host per month. Enterprises can opt for the Enterprise plan, unlocking comprehensive tools for large-scale operations. With its range of features and subscription options, BlueJeans is poised to enhance online meeting communication and collaboration across organizations of all sizes.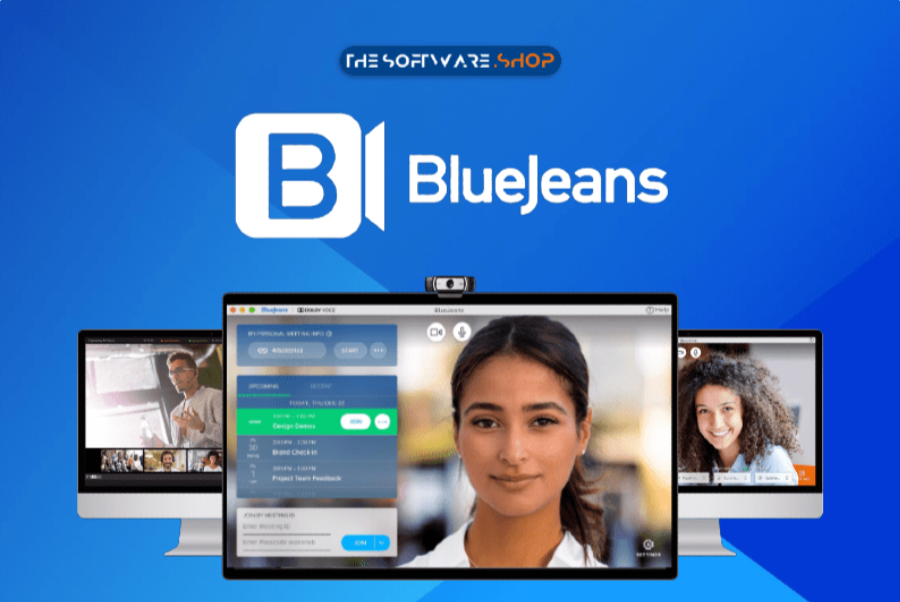 Microsoft Teams
Microsoft Teams is a dynamic meeting app reshaping online teamwork. Seamlessly integrated with Microsoft 365, Teams offers diverse capabilities, from messaging to real-time document collaboration, fostering fluid communication across teams. With plans tailored for varying needs, the Business Basic plan starts at $5 per user per month, Business Standard at $12.50 per user per month, and Business Premium at $20 per user per month, catering to different levels of features and security. Enterprises can find suitable solutions catering to their specific needs. Teams empowers seamless collaboration, redefining how teams function.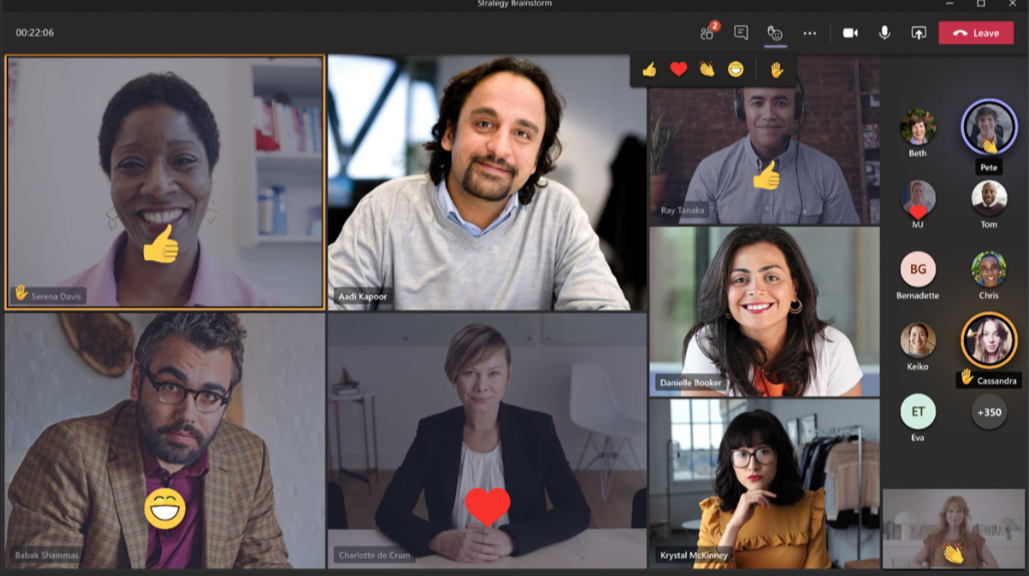 Google Meet
Enter the realm of seamless collaboration with Google Meet, the tailored online meeting app carefully crafted for enterprise customers. Evolving from the foundation of Google Hangouts, Google Meet presents a refined platform catered explicitly for teams. It revolves around scheduled video meetings, fostering seamless interactions among team members with an array of features—calendar synchronization, conference room reservation, and a polished user interface that enhances the overall experience.
Google Meet has a range of benefits: unrestricted online meetings extending up to an impressive 300 hours, accommodating up to 250 attendees, the prowess to live-stream to a staggering audience of 100,000 viewers, and around-the-clock online support, among others. To explore these advantages and secure a tailored quote, we invite you to connect with the G Suite sales team. Google Meet is your gateway to elevated collaboration, designed to empower enterprise communication in today's dynamic work landscape.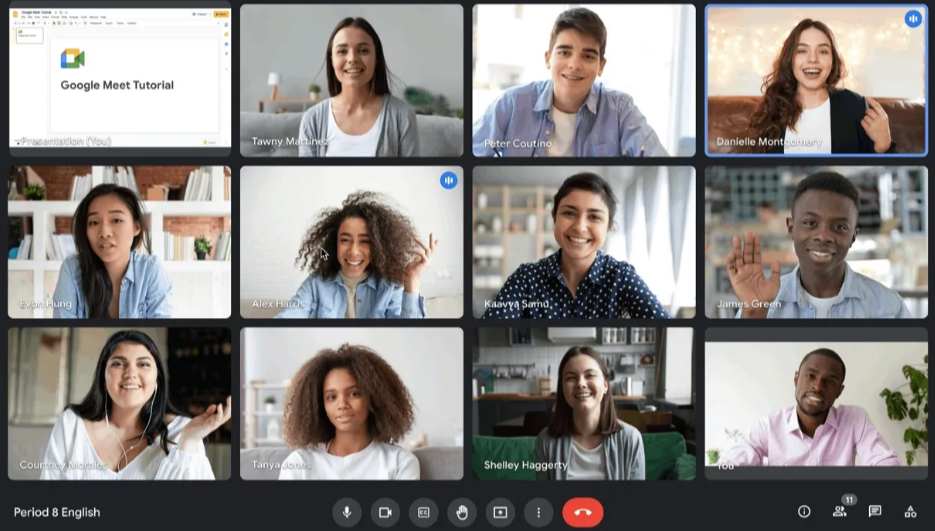 GoToMeeting
Packed with a wide range of capabilities, GoToMeeting offers a versatile solution for online meetings and webinars. Enjoy crystal-clear HD video meeting, interactive tools, and seamless screen sharing, whether it's a small team discussion or a large-scale presentation.
Users can discover flexible subscription options tailored to their own needs. The Professional plan starts at $12 per host per month, offering unlimited video meetings and webinar hosting. Elevate your capabilities with the Business plan at $16 per host per month, featuring advanced admin controls and customization. For enterprise-level needs, the Enterprise plan provides top-tier features and support at a custom price. With GoToMeeting, efficient collaboration and effective online meetings are at your fingertips.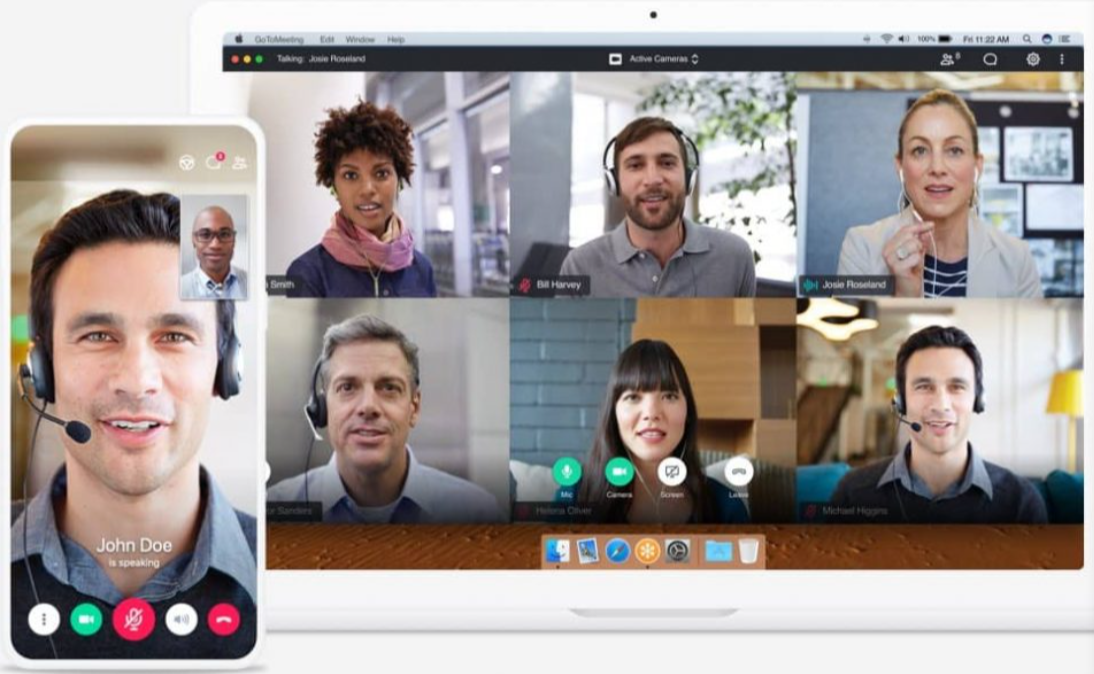 Slack
Slack is a dynamic platform designed to enhance collaboration, which offers a multitude of features that encompassing real-time messaging, file sharing, and integration with various tools, creating a central hub for team discussions and project management. With customized channels, direct messaging, and searchable archives, staying connected and organized has never been easier.
Users can explore Slack's subscription options for a tailored experience. The Free plan offers essential features for small teams, while the Standard plan at $8 per user per month unlocks advanced capabilities and unlimited message archives. The Plus plan, priced at $15 per user per month, adds even more features, including advanced security controls. For enterprises, the Enterprise plan offers custom solutions, ensuring seamless communication at scale. With Slack, harness the power of efficient online meeting communication and collaboration.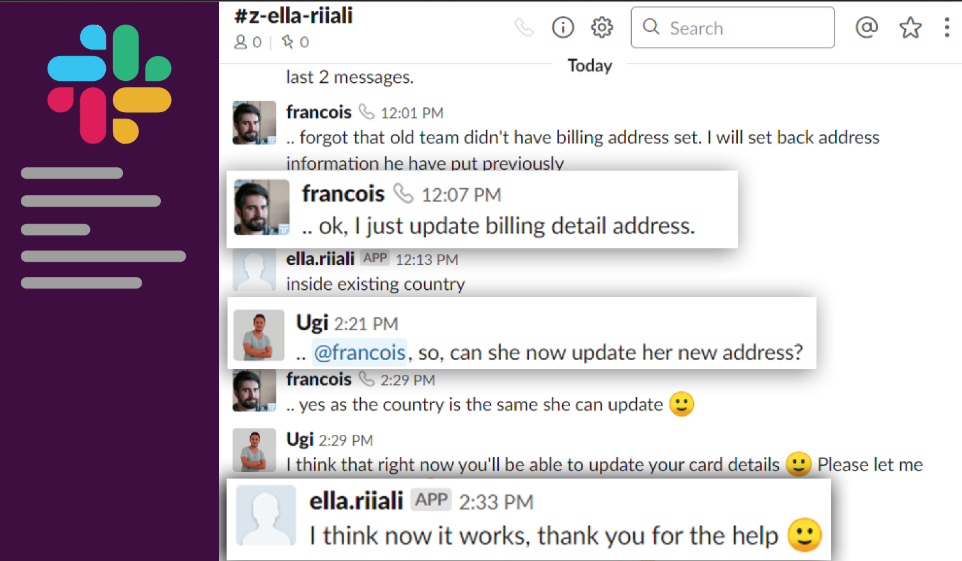 Amazon Chime
This robust platform offers a range of features designed to enhance virtual interactions and simplify collaboration. Amazon Chime's capabilities include high-quality video meeting, secure chat, and content sharing, providing a comprehensive environment for team discussions and presentations. With reliable audio and video quality, Chime ensures seamless communication whether you're conducting a team huddle or hosting a client presentation.
Amazon Chime offers a range of subscription choices to suit different needs. The Basic plan is available at no cost, offering fundamental video conferencing, chat, and screen sharing capabilities. For more advanced features like personalized meeting URLs and access to 24/7 support, the Plus plan comes at $3 per user per month. Enterprises seeking heightened security and user management can opt for the Pro plan at $15 per user per month. Each subscription level caters to specific requirements, allowing you to tailor your Amazon Chime experience.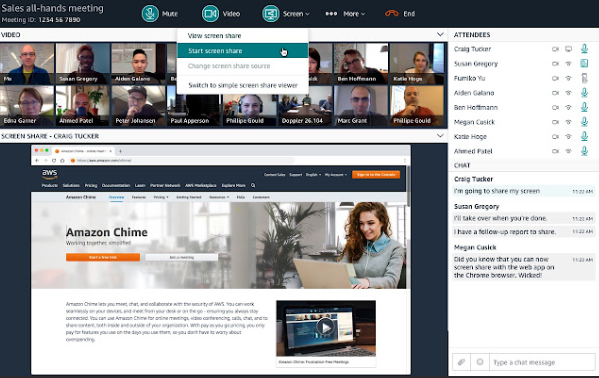 Cisco Webex
Cisco Webex revolutionizes how teams communicate and work together, offering a suite of features to enhance productivity. Its capabilities include video meeting, real-time messaging, file sharing, and interactive whiteboarding, providing a comprehensive environment for seamless interactions. Whether it's team meetings, client presentations, or project discussions, Webex ensures clear communication and efficient collaboration.
The "Free" plan is available at no cost, offering video meeting for up to 50 participants and unlimited messaging. For more advanced features like larger online meetings and secure file storage, the "Business" plan starts at $13.50 per user per month. The "Enterprise" plan, priced at $26.95 per user per month, introduces advanced analytics and compliance capabilities. With customizable "Enterprise Plus" and "Contact Center" plans, Cisco Webex ensures tailored solutions for businesses of all sizes.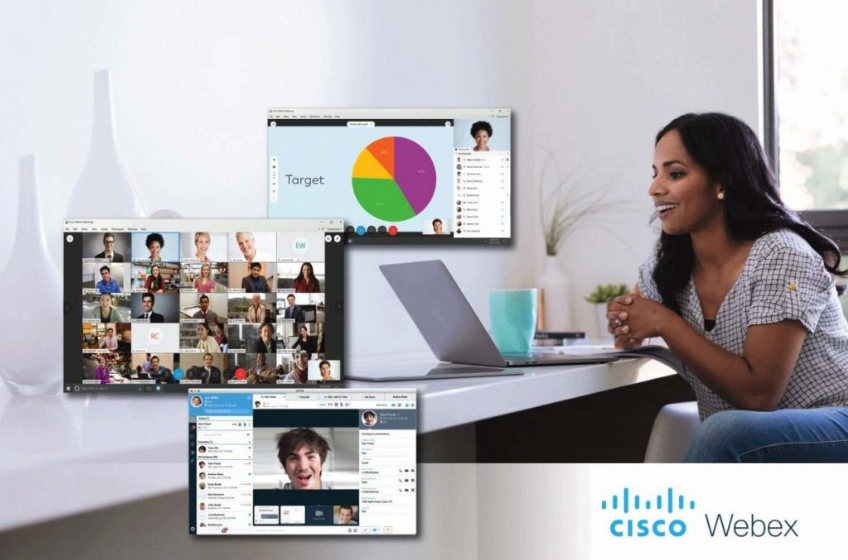 Read More
3.How to build successful virtual teams?
4.All you need to know about sound level
5.Understanding AGC (Auto Gain Control) in Electronic Systems