What are Cloud Video Conferencing Platforms
Cloud video conferencing platforms have revolutionized the way we connect and collaborate in today's digital age. These online services provide a convenient and efficient solution for virtual meetings, presentations, and collaborations through video and audio communication. Cloud video conferencing platforms have proven essential for remote work, online education, and global collaborations. They eliminate the need for physical presence, allowing individuals and teams to connect and collaborate from any location with an internet connection. This flexibility and convenience have become particularly crucial in the face of the COVID-19 pandemic, where remote communication and collaboration have become the norm.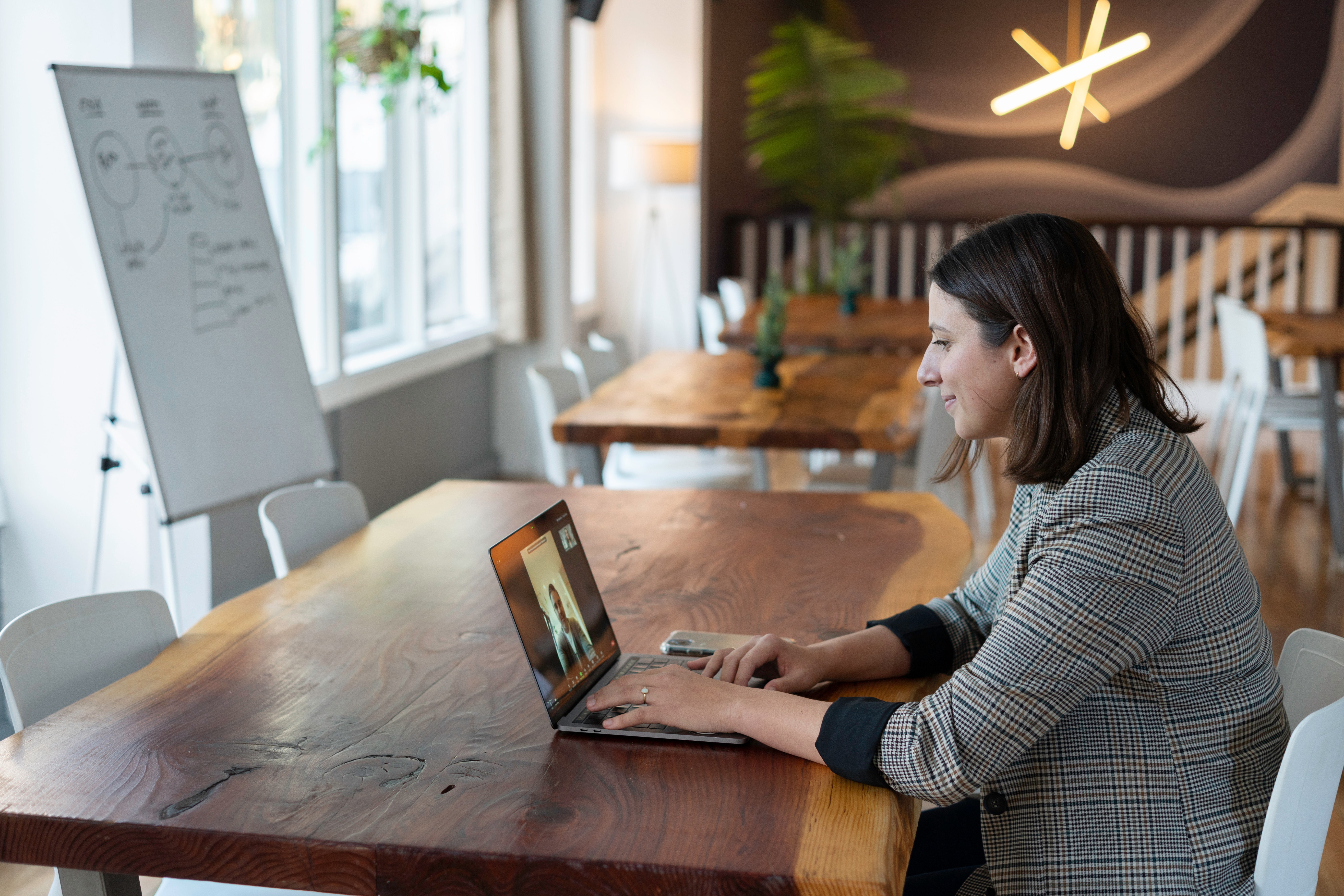 Well-known Cloud Video Conferencing Platforms
These platforms provide a range of solutions for video conferencing, collaboration, and live streaming needs. Whether it's connecting individuals in remote locations, facilitating teamwork within organizations, or broadcasting live events, each platform offers unique features and capabilities to enhance communication and productivity in today's digital world.
Zoom
Zoom is a widely recognized and user-friendly video conferencing platform that has revolutionized the way people connect and collaborate remotely. With its intuitive interface and robust features, Zoom offers seamless virtual meetings, webinars, and online events for individuals and businesses alike. The platform enables high-quality audio and video conferences, screen sharing, chat functionality, and recording options. It also provides advanced features like breakout rooms, virtual backgrounds, and integration with popular productivity tools.
Microsoft Teams
Microsoft Teams is a comprehensive collaboration platform designed to enhance communication and teamwork within organizations. It combines chat, video meetings, file storage, and application integration all in one place. Teams allows users to create channels for different projects or topics, facilitating organized conversations and document sharing. The platform integrates seamlessly with other Microsoft Office apps, enabling real-time collaboration on documents, spreadsheets, and presentations. With its enterprise-grade security and scalability, Microsoft Teams is a popular choice for businesses of all sizes.
Skype & Skype for Business
Skype is a renowned communication platform that offers free voice and video calls, instant messaging, and file sharing. It enables users to connect with friends, family, and colleagues across the globe. With its user-friendly interface and reliable performance, Skype has become a popular choice for personal and small-scale business communications. Additionally, Skype offers affordable plans for international calling and texting.
Skype for Business, now known as Microsoft Teams, was a unified communications platform that provided instant messaging, voice calling, video conferencing, and online meeting capabilities. It allowed users to connect with colleagues and clients across different devices and locations. Skype for Business integrated with other Microsoft applications, such as Outlook and SharePoint, allowing for seamless collaboration and content sharing. While Microsoft Teams has replaced Skype for Business, it still remains a widely recognized communication tool for personal use.
Google Meet
Google Meet is a secure and easy-to-use video conferencing platform developed by Google. It is part of the Google Workspace (formerly G Suite) ecosystem and provides businesses, educational institutions, and individuals with a reliable solution for virtual meetings and collaboration. Google Meet offers features such as high-definition video and audio conferencing, screen sharing, real-time captions, and integration with other Google applications like Google Calendar and Google Drive.
Intel Unite
Intel Unite is a powerful collaboration solution designed to simplify and enhance meetings in modern workplaces. It enables wireless content sharing, remote access, and real-time collaboration across multiple devices and platforms. With Intel Unite, participants can share their screens, annotate documents, and collaborate on projects seamlessly. The platform enhances productivity by reducing setup time and providing a secure environment for information sharing.
RingCentral
RingCentral is a cloud-based communication and collaboration platform that offers a wide range of features, including voice and video calling, team messaging, file sharing, and task management. It allows businesses to streamline their communications and improve productivity by centralizing all communication channels in one platform. RingCentral provides integrations with popular business tools and offers advanced features like call routing, auto-attendants, and analytics.
BlueJeans
BlueJeans is a video conferencing platform that focuses on delivering high-quality, reliable meetings and events. It offers a simple and intuitive interface, enabling users to schedule, host, and join video meetings effortlessly. BlueJeans supports multiple video and audio endpoints, including mobile devices, desktops, and room systems, ensuring a seamless experience for all participants. The platform also includes features like screen sharing, recording, and live streaming capabilities.
LiveOn
LiveOn is a video conferencing and collaboration platform designed for businesses and organizations. It offers seamless communication through HD video meetings, screen sharing, and instant messaging. LiveOn focuses on creating an immersive meeting experience with features like virtual backgrounds, customized layouts, and interactive whiteboards. The platform also provides robust security measures to protect sensitive information during meetings.
Lifesize
Lifesize is a cloud-based video conferencing platform that caters to businesses of all sizes. It offers high-quality video and audio conferencing, screen sharing, and content sharing capabilities. Lifesize stands out for its scalable infrastructure, ensuring a smooth experience even in large-scale meetings or events. The platform integrates with popular productivity tools and provides analytics and reporting features for better meeting management.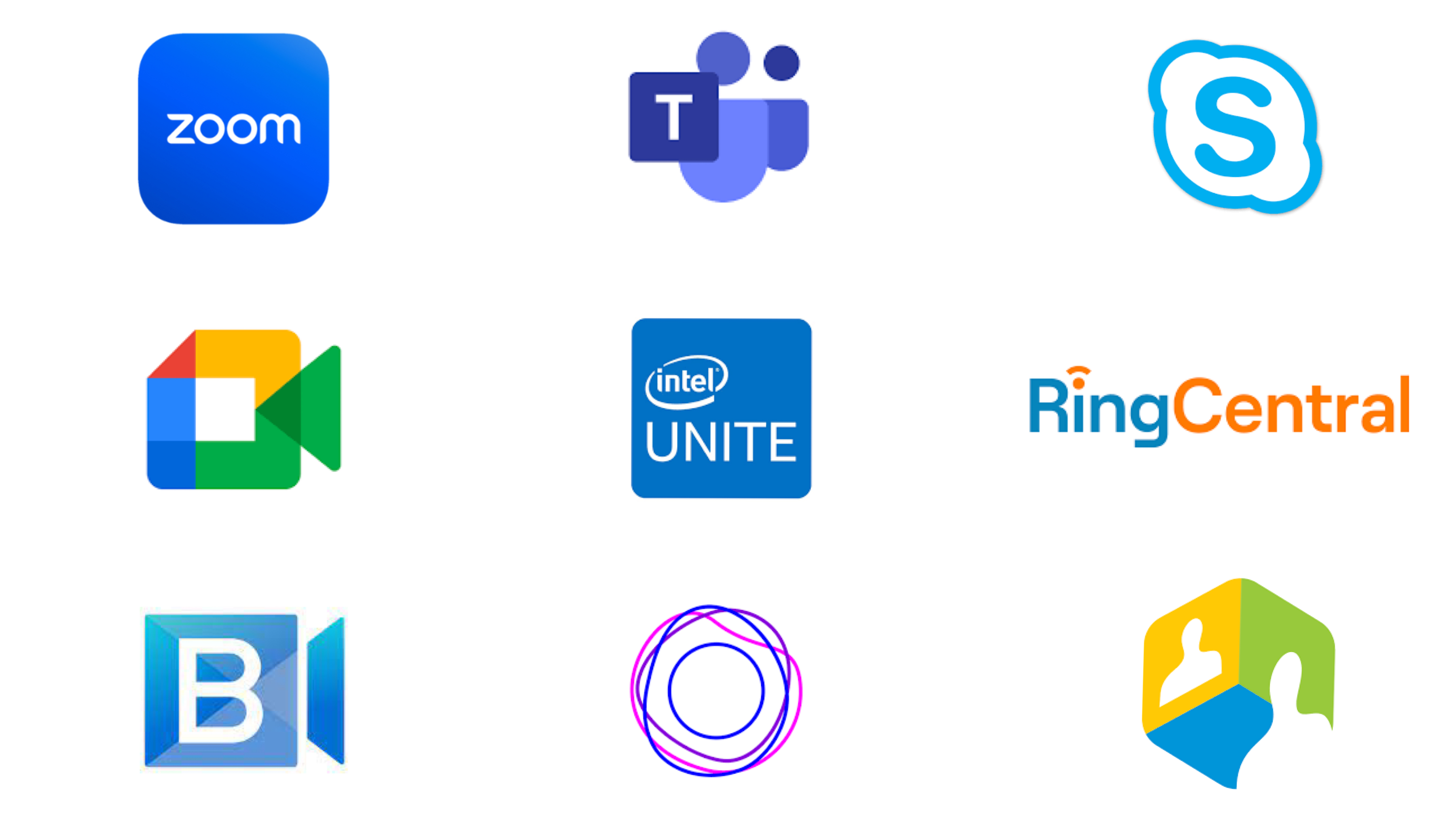 ZiipRoom
ZiipRoom is a comprehensive meeting room solution that aims to simplify the meeting experience. It combines hardware, software, and cloud services to create a seamless environment for conference room collaboration. ZiipRoom is known for its intuitive interface and user-friendly experience. It integrates with various video conferencing platforms, such as Zoom, Microsoft Teams, and Cisco WebEx, allowing users to connect with their preferred communication tools. ZiipRoom offers features like room scheduling, wireless content sharing, and room analytics to optimize meeting productivity and efficiency. It also provides centralized management and monitoring capabilities, making it easier for IT teams to oversee and maintain meeting room environments.
Cyberlink U Meeting
Cyberlink U Meeting is a video conferencing platform that focuses on delivering high-quality audio and video experiences. It offers features such as HD video conferencing, screen sharing, chat messaging, and recording options. Cyberlink U Meeting's emphasis on video quality and reliability ensures that participants can engage in clear and uninterrupted communication. The platform also provides advanced security measures to protect sensitive meetings and data.
Adobe Connect
Adobe Connect is a web conferencing and virtual classroom platform designed for interactive online meetings and training sessions. It offers features like video conferencing, chat functionality, breakout rooms, and content sharing. Adobe Connect stands out with its customizable layouts, engaging multimedia capabilities, and interactive whiteboard tools. The platform supports collaboration among participants through real-time interactions and engagement features, enhancing the overall learning and meeting experience.
Cisco WebEx
Cisco WebEx is a widely recognized video conferencing and collaboration platform used by businesses worldwide. It offers a comprehensive set of features, including high-definition video and audio conferencing, screen sharing, chat messaging, file sharing, and recording capabilities. WebEx provides a scalable solution suitable for small team meetings or large-scale events. It also integrates with other Cisco collaboration tools and offers security features to ensure data protection during meetings.
GoToMeeting
GoToMeeting is a popular web conferencing platform known for its simplicity and reliability. It offers features such as video conferencing, screen sharing, chat messaging, and recording options. GoToMeeting focuses on delivering a straightforward meeting experience with easy-to-use controls and intuitive interfaces. The platform supports both small team meetings and larger webinars or virtual events, making it suitable for various business needs.
Microsoft Lync
Microsoft Lync, now replaced by Microsoft Teams, was a unified communications platform that provided instant messaging, presence information, voice calls, and video conferencing capabilities. It integrated with other Microsoft Office applications to enable seamless collaboration and communication within organizations. While Microsoft Lync has been superseded by Microsoft Teams, it played a significant role in enterprise communication and collaboration before the transition.
Vidyo
Vidyo is a video conferencing platform known for its high-quality video and audio performance. It provides scalable solutions for businesses, offering features like multi-party video conferencing, content sharing, and recording capabilities. Vidyo's patented technology optimizes video quality even in low-bandwidth environments, ensuring a smooth and immersive meeting experience. The platform also integrates with various business applications and offers customization options to meet specific organizational needs.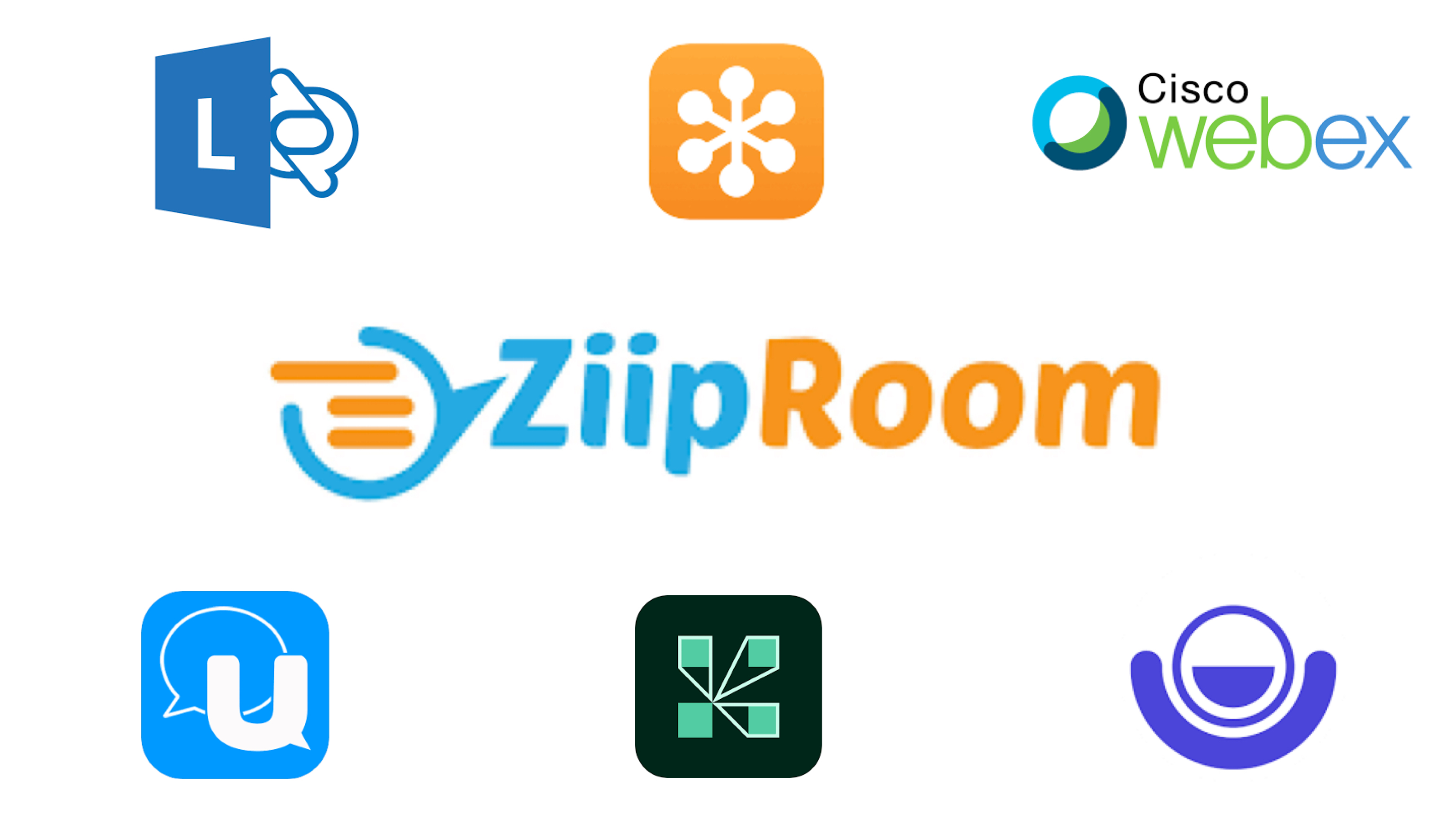 vMix
vMix is a live video production software that allows users to create and stream professional-grade live video content. It provides advanced features like multi-camera support, virtual sets, graphics overlays, and live streaming capabilities. vMix enables users to mix multiple video sources, add effects, transitions, and create engaging live productions. The software is widely used in industries such as broadcasting, esports, live events, and online streaming.
WebRTC
WebRTC (Web Real-Time Communication) is an open-source project that enables real-time communication capabilities directly within web browsers. It provides APIs and protocols for voice and video calling, peer-to-peer file sharing, and data transfer. WebRTC eliminates the need for additional plugins or software installations, making it accessible and convenient for web-based communications. It has applications in various industries, including video conferencing, online gaming, customer support, and IoT (Internet of Things) devices.
Wirecast
Wirecast is a professional live video production software designed for creating and streaming high-quality live broadcasts. It offers features like multi-camera support, graphics overlays, transitions, and real-time encoding for live streaming platforms. Wirecast allows users to capture, produce, and stream live video content from multiple sources, making it suitable for events, sports, news broadcasting, and online streaming platforms.
XSplit
XSplit is a popular live streaming and recording software used by content creators and gamers. It offers easy-to-use features for capturing, editing, and streaming live video content to platforms like Twitch, YouTube, and Facebook Live. XSplit provides customizable layouts, scene transitions, and real-time audio and video enhancements to create professional-looking streams. The software supports various sources such as webcams, microphones, game captures, and media files, allowing users to personalize their streams and engage with their audience.
Tencent Meeting
Tencent Meeting is a video conferencing platform developed by Tencent, one of the leading technology companies in China. It provides businesses and individuals with a comprehensive solution for virtual meetings and collaboration. Tencent Meeting offers HD video and audio conferencing, screen sharing, chat messaging, and file sharing capabilities. The platform emphasizes ease of use and scalability, making it suitable for small team meetings or larger-scale conferences. Tencent Meeting also integrates with other Tencent services, providing a seamless ecosystem for communication and productivity.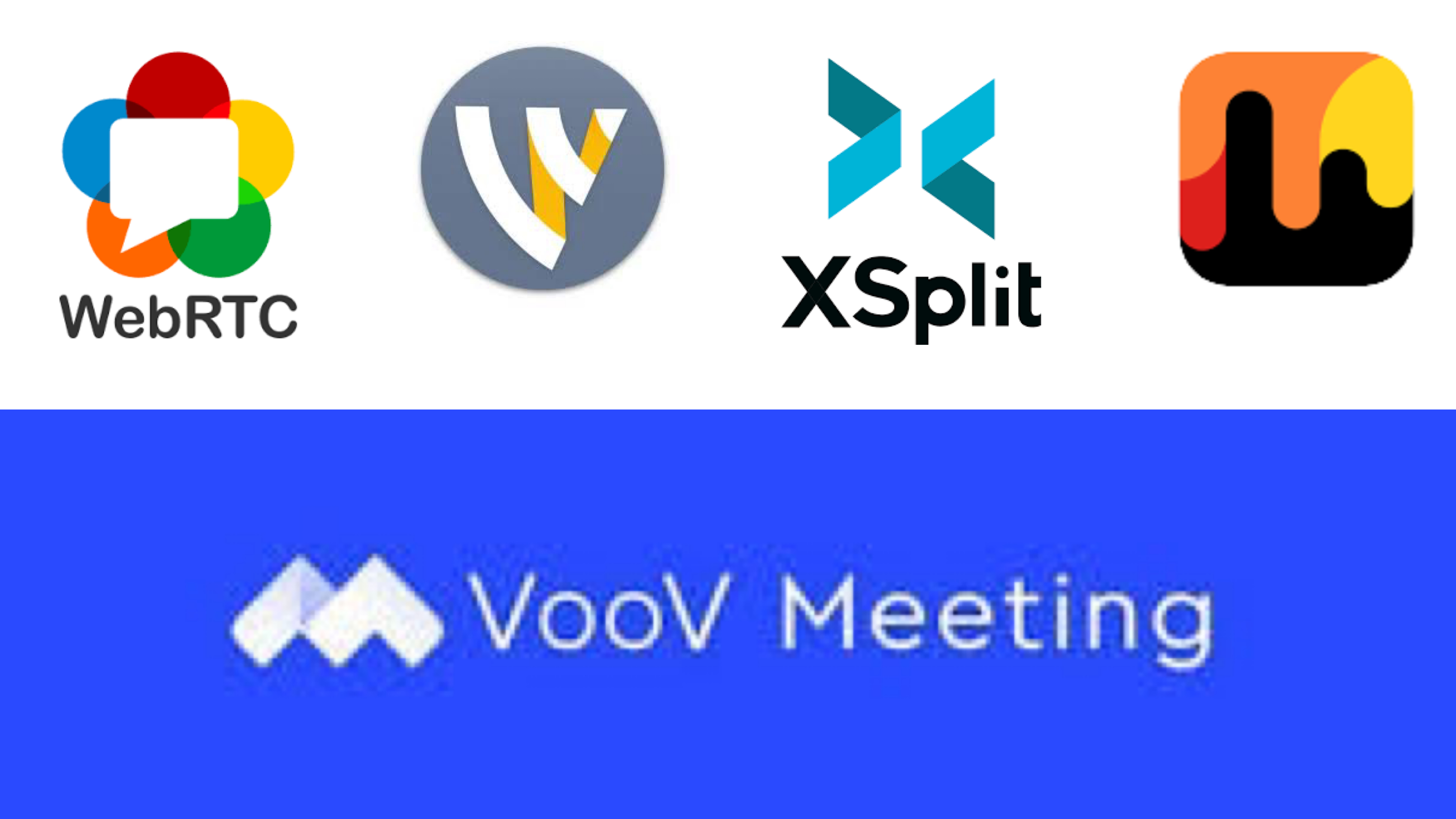 Top 5 Benefits of Cloud Video Conferencing
Cloud video conferencing has revolutionized remote communication by offering a range of benefits that enhance productivity, efficiency, and cost-effectiveness. These are the top five advantages of cloud video conferencing and introduction of how it has transformed the way we collaborate.
Seamless Remote Collaboration
Cloud video conferencing enables teams to collaborate seamlessly in real-time, regardless of their geographical locations. It allows face-to-face interactions, screen sharing, and file sharing, fostering effective communication and teamwork.
Global Reach and Reduced Travel Costs
Cloud video conferencing connects people globally, eliminating the need for expensive and time-consuming travel. This reduces travel costs and carbon emissions while facilitating instant global connectivity.
Increased Productivity and Time Efficiency
Cloud video conferencing eliminates the need for extensive planning and travel arrangements, allowing meetings to be scheduled and initiated promptly. Participants can join from their own devices, saving valuable time. Moreover, recorded conferences ensure that important information is not missed.
Enhanced Communication and Engagement
Cloud video conferencing enables participants to see non-verbal cues and facial expressions, leading to clearer and more engaging interactions compared to email or phone calls. This fosters better understanding, builds stronger relationships, and reduces misunderstandings.
Flexibility and Scalability
Cloud video conferencing offers flexibility and scalability, accommodating businesses of all sizes. Whether you have a small team or a large enterprise, cloud-based solutions can adapt to changing needs. Additional features like virtual breakout rooms and chat functionalities enhance collaboration.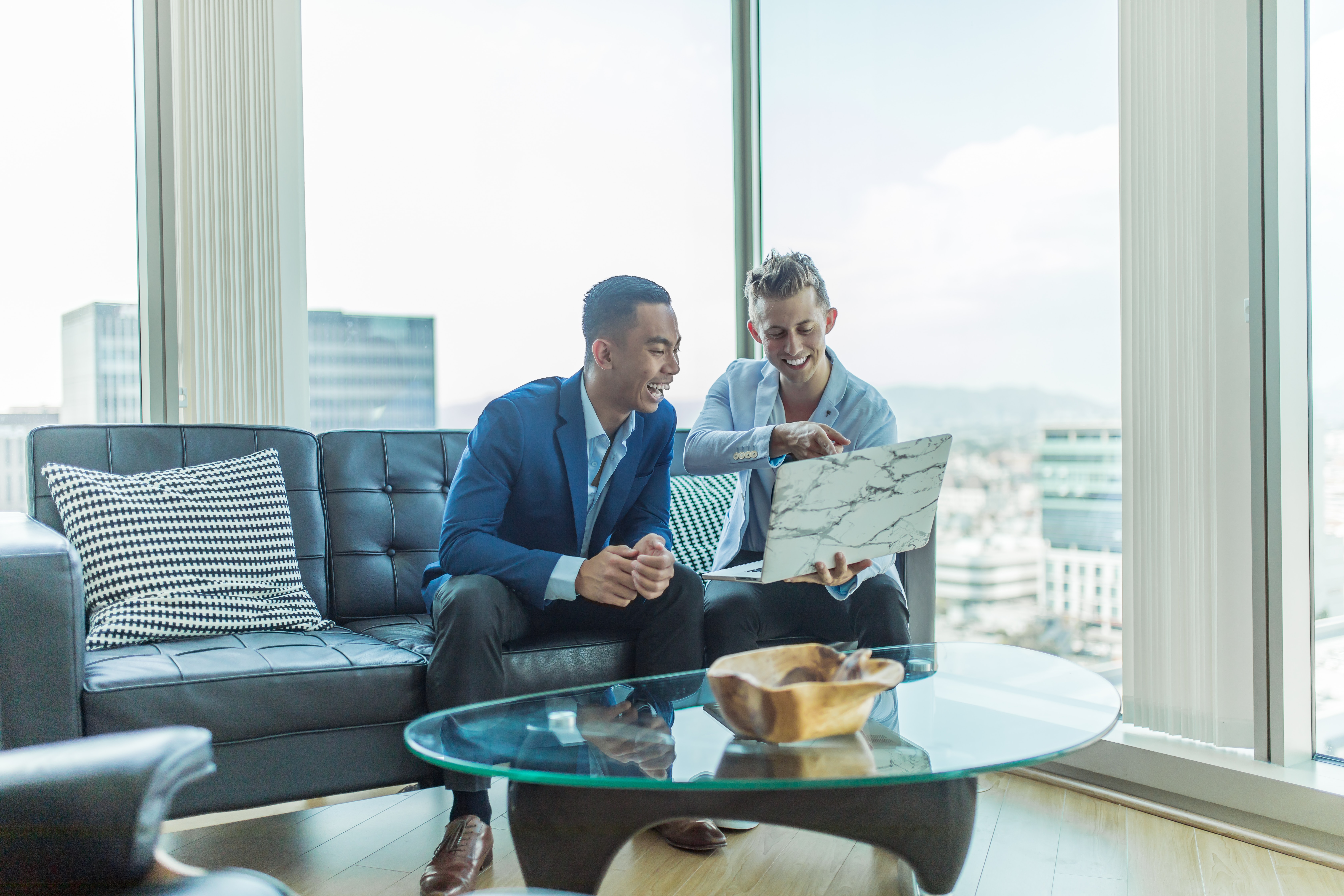 Choosing the Right Equipment for Seamless Integration with Cloud-Based Meeting Platforms
Cloud-based meeting platforms such as Zoom have gained immense popularity due to their ability to connect teams regardless of geographical boundaries. To ensure a seamless and productive virtual meeting experience, it is crucial for businesses to choose appropriate audio-visual conference equipment that integrates well with these platforms.
Determine Your Requirements
Before investing in audio-visual conference equipment, it's essential to understand your organization's specific needs. Consider factors such as the number of participants, room size, and intended usage scenarios. This analysis will help you determine the necessary features and functionalities required from the equipment.
Audio Considerations
Clear audio is paramount for effective communication during virtual meetings. Look for audio devices that offer noise-canceling capabilities, echo reduction, and excellent microphone sensitivity. High-quality speakers or speakerphones with wide frequency response range will ensure that everyone can hear and be heard without any distortions.
Video Considerations
Video quality plays a significant role in maintaining engagement and visual clarity during video conferences. Opt for high-definition (HD) video cameras capable of capturing clear visuals even in low-light conditions. Features such as auto-focus, image stabilization, and wide-angle lenses are desirable for capturing multiple participants in larger meeting rooms.
Connectivity Options
Ensure that the audio-visual equipment you select offers seamless integration with your chosen cloud-based meeting platform, such as Zoom. Look for devices that support USB connectivity or have built-in compatibility with popular conferencing software. This ensures easy setup and hassle-free connection with your preferred platform. Our USB peripheral design in Nearity speakerphones A11/A20/A20S/A21S, Nearity conference cameras V30/V410/V415 and Nearity all-in-one conference camera C30R ensures scalability by allowing easy upgrades to incorporate cutting-edge features while minimizing costs.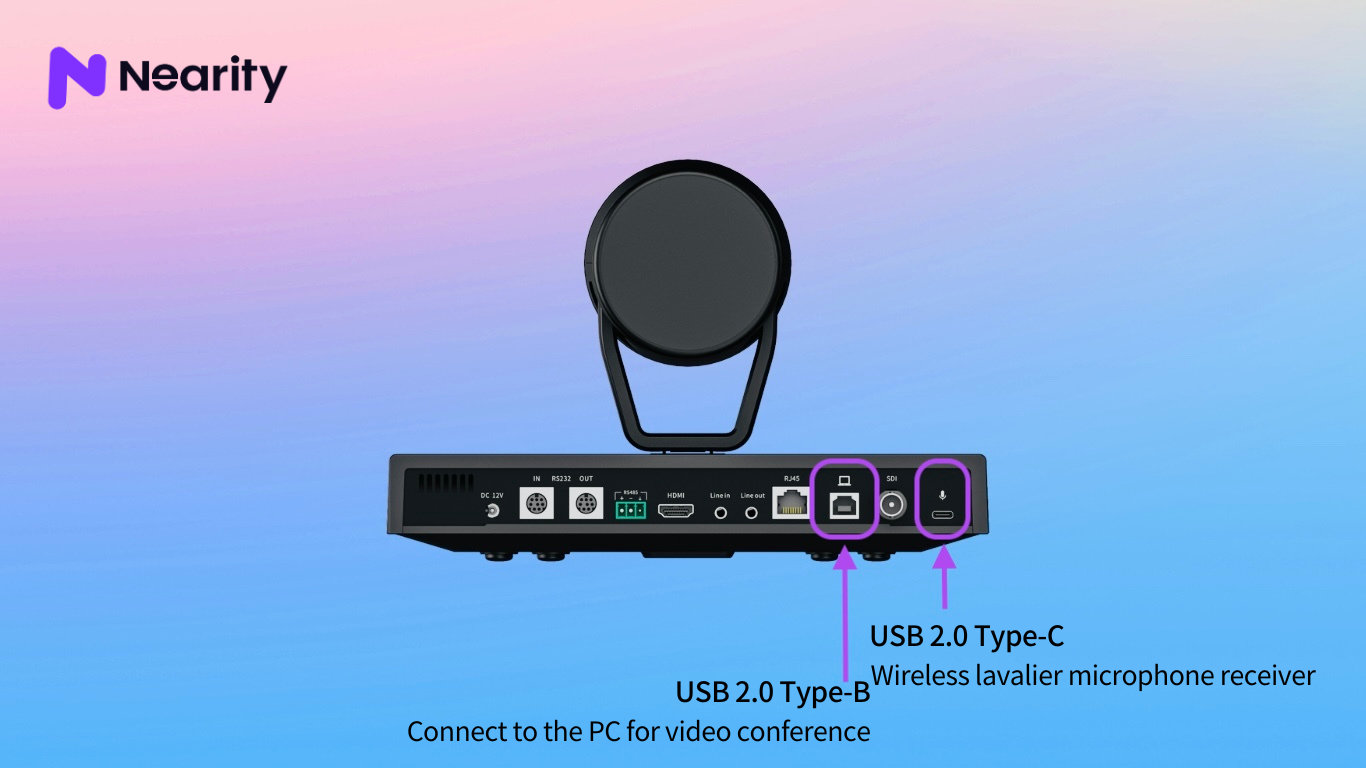 Ease of Use and Integration
Simplicity and user-friendliness are crucial when selecting AV conference equipment. Look for devices with intuitive interfaces and straightforward controls. Compatibility with multiple operating systems and software applications will provide flexibility in your setup. Also, ensure that the equipment integrates seamlessly with existing hardware infrastructure, such as displays and projectors, to avoid unnecessary compatibility issues. The Nearity A21S and V415, being Zoom-certified devices, offer enhanced productivity and efficiency. These devices provide seamless connectivity to Zoom meetings, enabling users to effortlessly join and participate in conferences.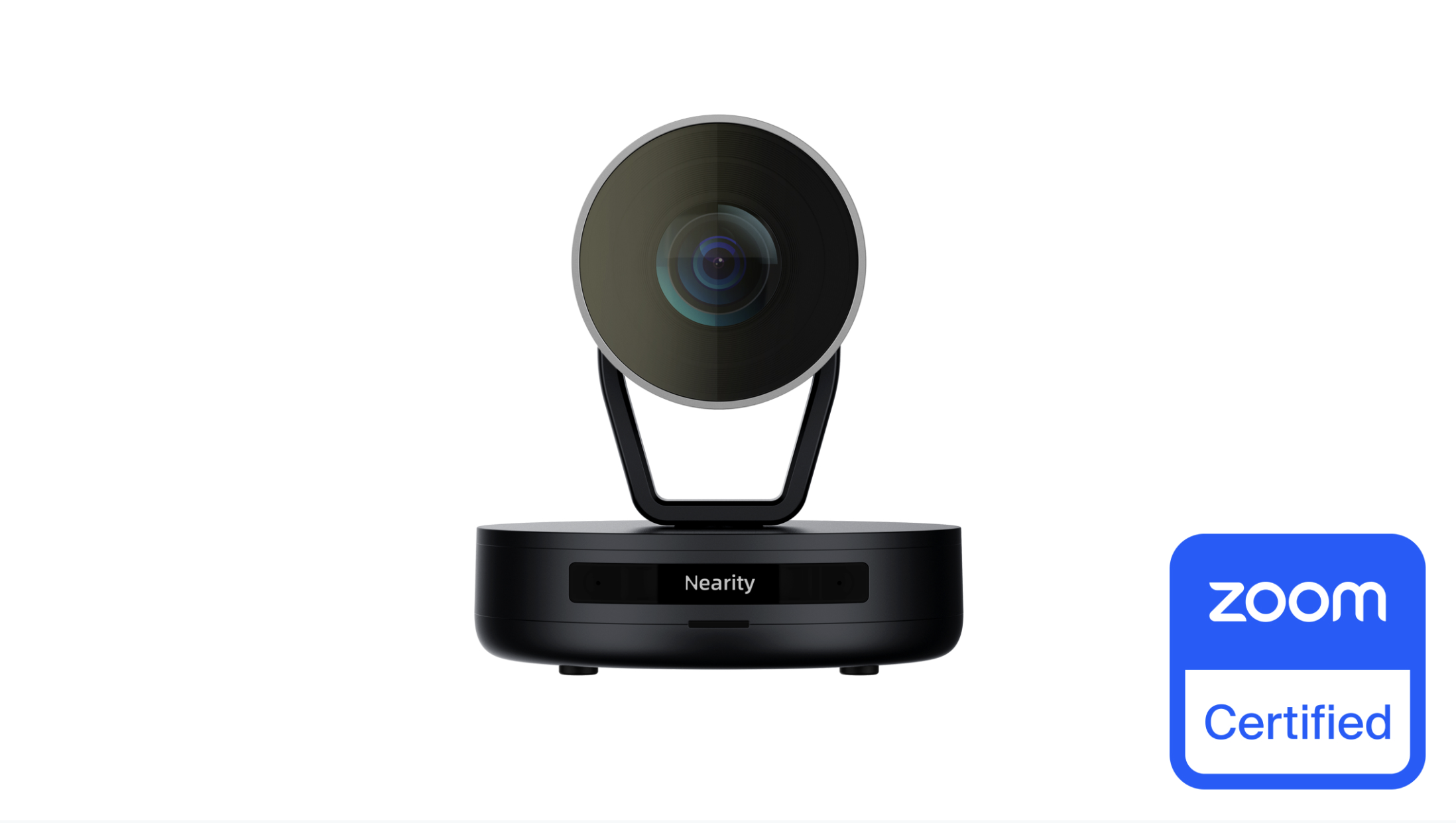 Conclusion
Cloud video conferencing has become an indispensable tool in today's digital landscape. Its benefits include seamless remote collaboration, global reach with reduced travel costs, increased productivity and time efficiency, enhanced communication and engagement, and flexibility for businesses of all sizes. Embracing cloud video conferencing empowers individuals and organizations to overcome distance barriers and leverage the power of real-time face-to-face interactions, ultimately driving success in the modern world.
Read More
1. A Comprehensive Guide to LAUSD Zoom for Remote Learning
2. How to Fix Zoom Error Code 10002
3. How to Record a Teams Meeting Effectively
4. Summer Fridays: Finding Harmony between Work and life
5. Upgrade Your Digital Workspace: Discovering the Best Office Background for Zoom