Zoom is a popular video conferencing tool that has gained a lot of popularity in recent times due to the outbreak of COVID-19. However, like any other software, Zoom is not without its issues. One such issue is the Zoom Error code 10004. In this blog, we will explore what the Zoom Error code 10004 is, what causes it, and how you can fix it.
What is Zoom Error code 10004?
If you have recently installed Zoom and are trying to launch the application, you may encounter an error code 10004. This particular error is related to updates and occurs when Zoom is unable to connect to its servers in order to self-update. Essentially, the software is unable to update itself and as a result, the error code is triggered.
What causes Zoom Error code 10004?
Several factors can cause Zoom Error code 10004. Some of the most common causes include:
Network connectivity issues: If your network connection is weak or unstable, you may experience the Zoom Error code 10004.
Zoom server issues: In some cases, you may get this error when Zoom's servers are down or undergoing maintenance.
Firewall restrictions: Certain firewall restrictions on your computer or network can prevent Zoom from connecting to the server, leading to the error message.
Outdated Zoom client: An outdated Zoom client can also cause the error message since the older version may not be compatible with the current version being used by the host.
How to fix Zoom Error code 10004?
Prior to attempting our solutions, we suggest taking the following actions:
Perform a power-cycle on your internet router by disconnecting it from the power source, waiting for a brief period of time, and then reconnecting it.

Terminate any unnecessary background applications running concurrently.

Temporarily deactivate your anti-virus software.
Besides, there are several ways to fix Zoom Error code 10004. Here are some solutions you can try:
1. Check Zoom Servers Status
It is advisable to verify the status of Zoom's services before attempting any of our solutions. If all services are functioning correctly, then it is probable that the problem is stemming from your system.
Step1: Access the Zoom status page using your preferred browser.
Step2: Check for the All Systems Operational message on the page. If you notice any ongoing maintenance work, please exercise patience and wait until it is completed.
Step3: Once the server is operational again, attempt to join a meeting and verify if the error has been resolved.
2. Update your Zoom client
Ensure that you are using the latest version of the Zoom client. Go to the Zoom website and download the latest version if necessary.
Step 1: Open Zoom.
Step 2: Locate the Profile icon situated at the top-right corner of the window.
Step 3: Click on Check for Updates.
Step 4: Click Update if an update is available.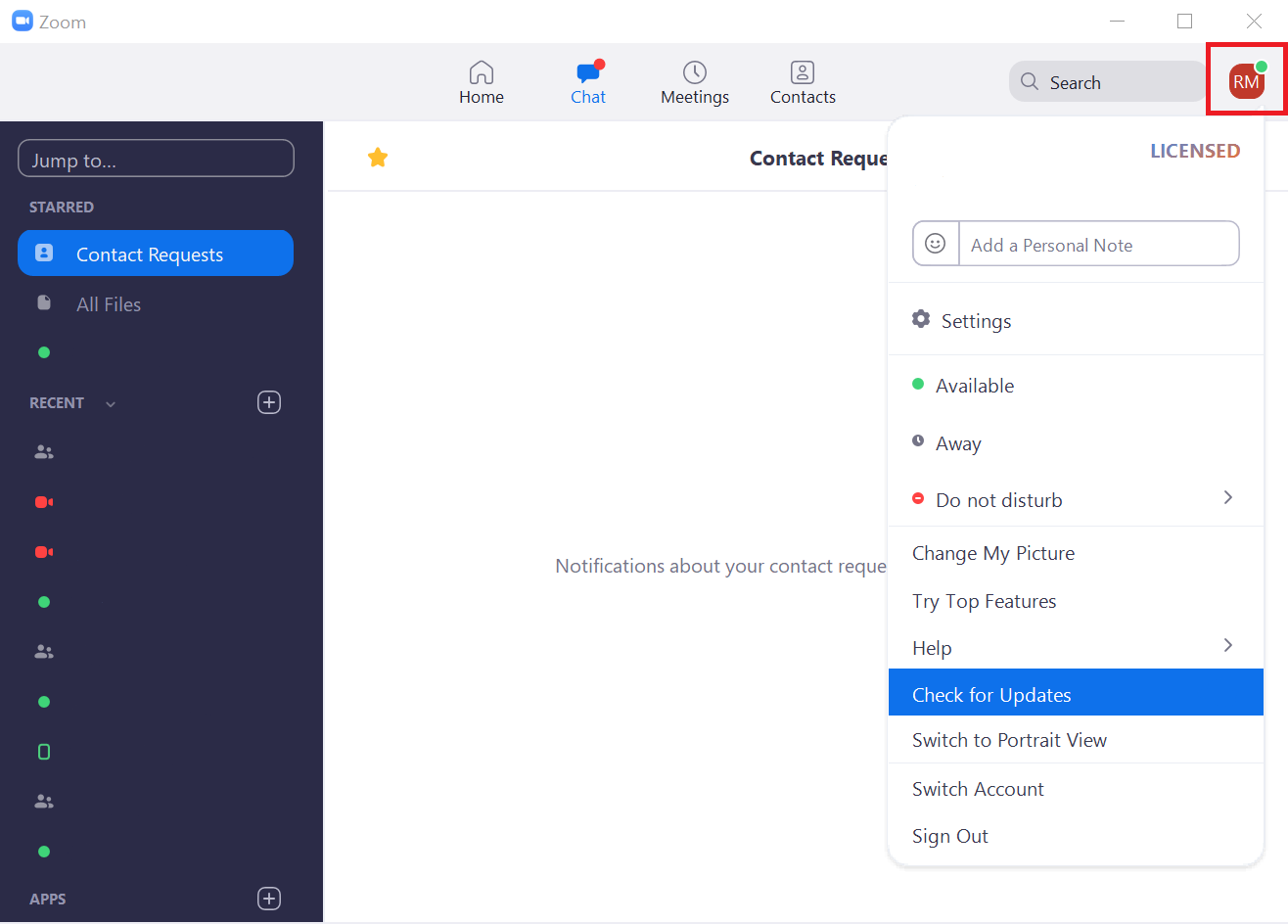 3. Delete the cache of the Zoom application
Frequent app use can lead to cache accumulation, which may cause errors and corruption. Clearing the cache can potentially resolve such issues. Update the Zoom app after clearing its cache.
Step 1:Launch the Zoom app on your PC.
Step 2:Click the Profile picture icon located in the top-right corner of the screen.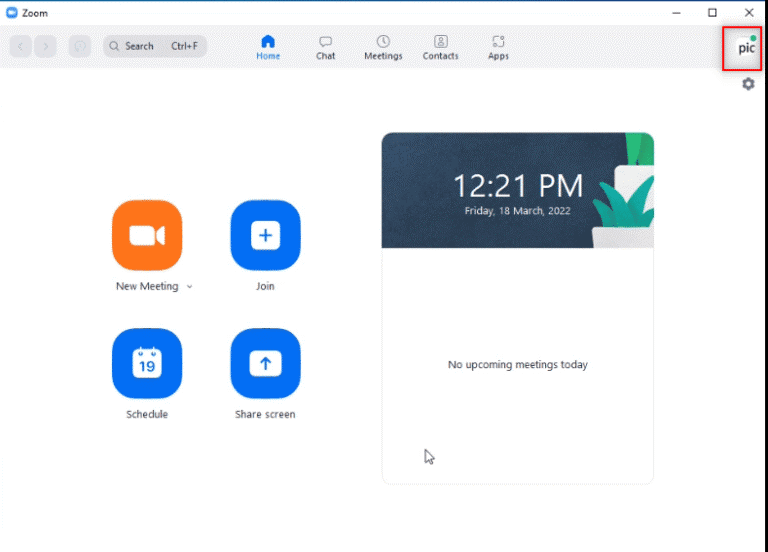 Step 3:select the Settings option from the list of available choices.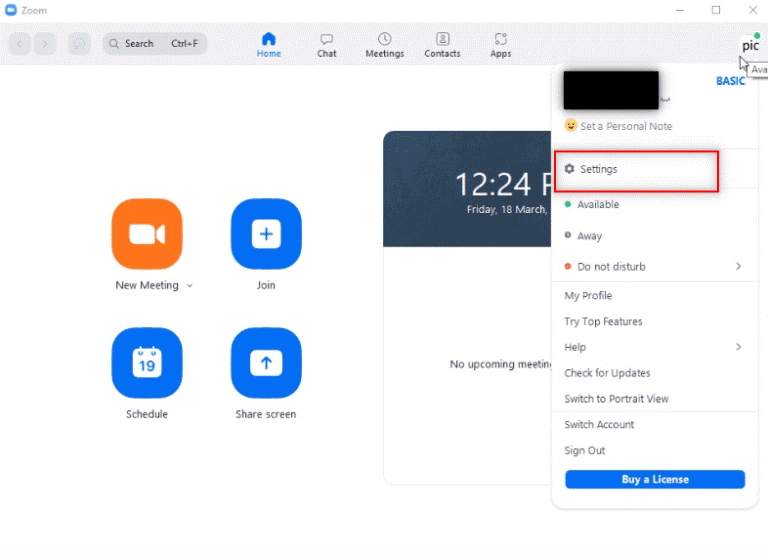 Step 4:Access Zoom Apps by selecting it from the left panel.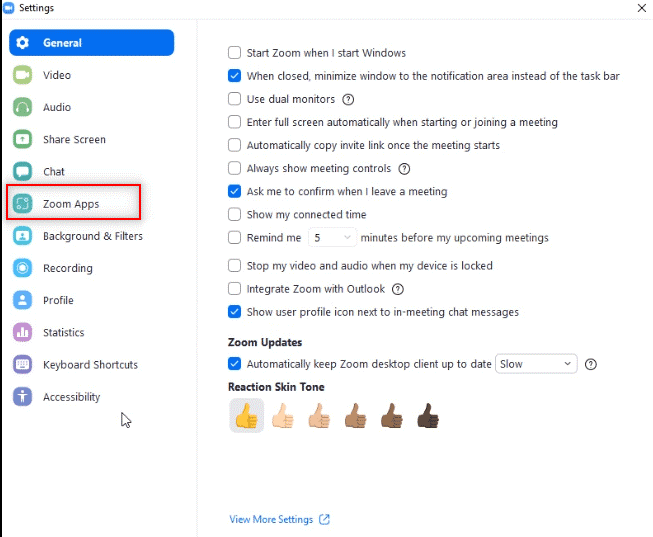 Step 5:Select the Clear button adjacent to Zoom Apps Local App Data & Cookies.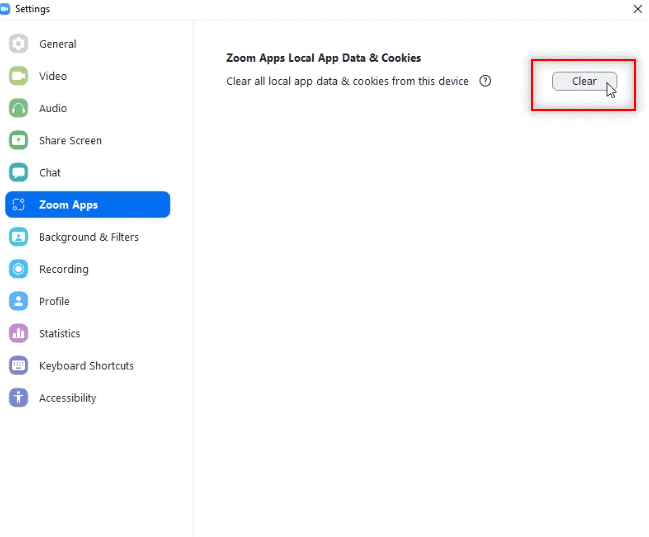 Step 6:To verify the notification, press the Clear button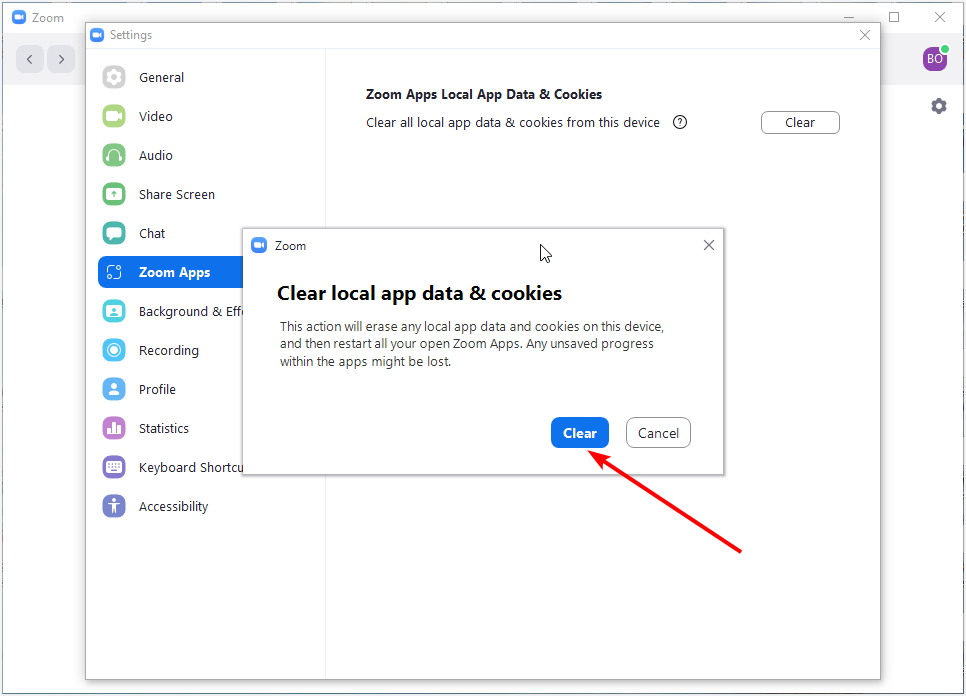 4. Disable or re-configure your firewall:
To prevent issues with your Zoom client caused by the Windows firewall, whitelist it. This will enable Zoom to access the internet, allowing for updates to be downloaded and installed without being blocked by the firewall.
Step 1:Type Control Panel in the Windows search box and click on Open.
Step 2:Click on Windows Defender Firewall.
Step 3:Select Allow an app or feature through Windows Defender Firewall.
Step 4:Click Allow an app or feature through Windows Defender Firewall.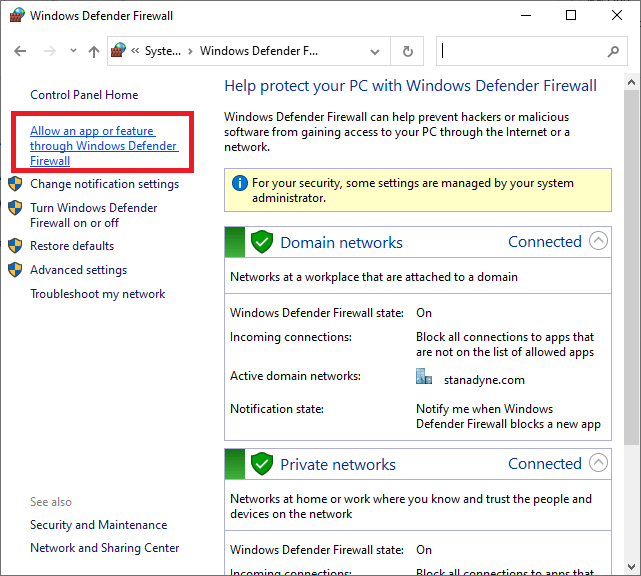 Step 5:Click Change settings.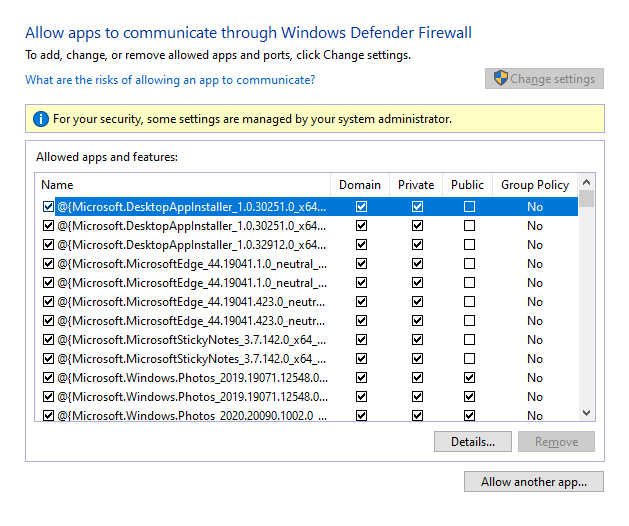 Step 6:To mark the Private and Public checkboxes next to Zoom Video Conference, scroll down and click on it. Afterward, click OK to confirm your selection.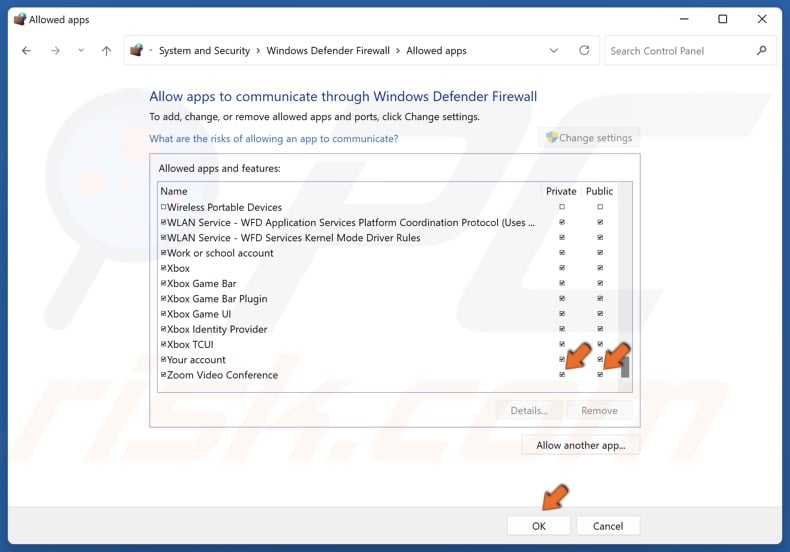 5. Reinstall Zoom
If the solutions mentioned before do not work, try uninstalling and reinstalling Zoom. This will include all necessary components and clear any corrupted files or settings that may have caused the error.
Step 1:Begin by pressing the Windows Start key and typing Apps and Features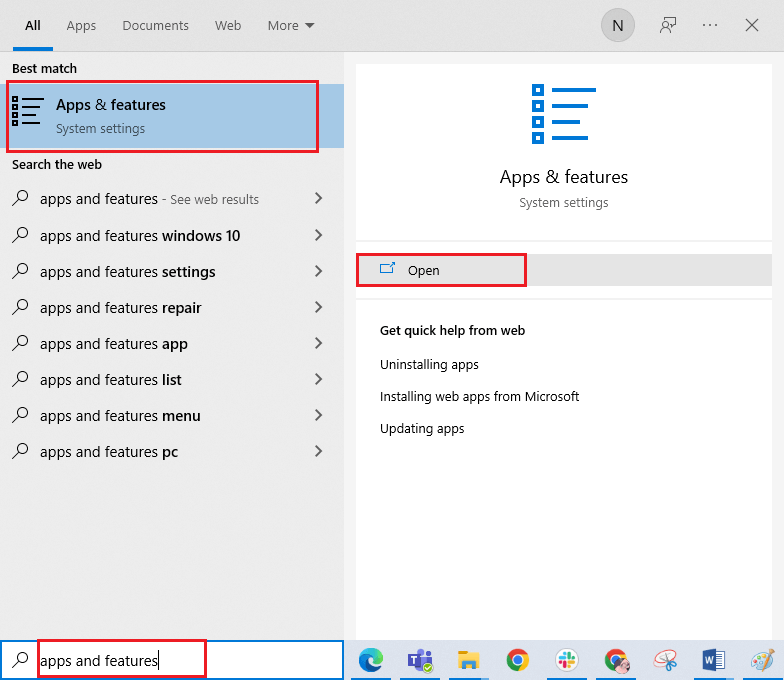 Step 2:Click on Open and search for Zoom in the list. Select it.
Step 3:Choose the Uninstall option, and confirm any prompts.
Step 4:Then click Zoom and select Uninstall.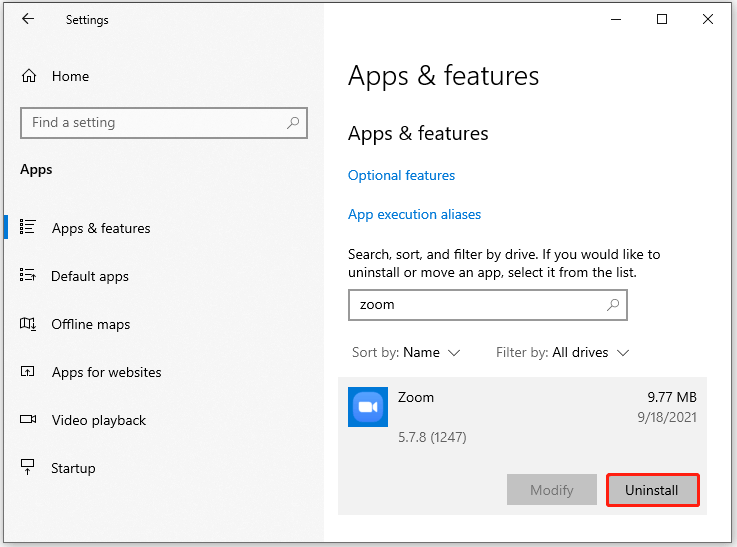 Step 4:launch your preferred web browser and navigate to the official download page for Zoom.
Step 5:locate the ZoomInstaller file at the bottom of your screen and double-click on it to initiate the installation process.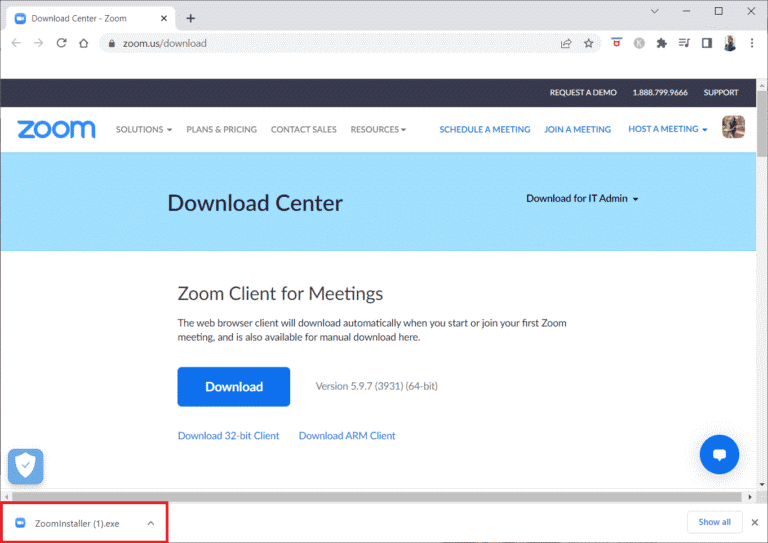 Step 6:Ensure that the Zoom app is installed on your PC.
Step 7:Once installed, navigate to My Downloads in File Explorer. To launch the app, run the setup file and follow the instructions provided on-screen. Finally, confirm if the Zoom error has been resolved
Conclusion
In conclusion, while Zoom has become a popular video conferencing tool amidst the pandemic, it is not immune to issues. One such issue is the Zoom Error code 10004, which can occur due to network connectivity issues, Zoom server issues, firewall restrictions, and outdated Zoom clients. However, there are several ways to fix this error, including checking Zoom servers status, updating the Zoom client, clearing the cache of the Zoom application, disabling or configuring your firewall, and reinstalling Zoom. By trying these solutions, users can potentially resolve this error and continue using Zoom for their online meetings and collaborations.
If you want to fix the Zoom Error code 10004 and ensure a successful meeting, using audio and visual equipment such as the Nearity C30R All-In-One Conference Camera or C45 All-IN-ONE SPEAKERMIC CAMERA can be incredibly helpful. These excellent devices offer crisp details and vivid colors without any lag or distortion, ensuring that everyone can hear and see each other perfectly. With their seamless video projection and streaming capabilities, virtual meetings will feel more professional and polished. For even better results, you may want to explore Nearity's extensive range of audio and visual equipment, which provides a variety of options to suit different needs and preferences.
Read More