Who is the Customer
The customer company was established in 1992, a large fashion and sports industry group, covering three major businesses of shoes, sports and clothing, with more than ten shoe and clothing brands, and is the key retail partner of more than ten global well-known sports brands in China.
In 2017, the group launched a digital strategy transformation. This was based on a strong retail network and agile supply chain capabilities. The goal was to empower the industry chain with big data, to extend and integrate online and offline channels, and to promote synchronous growth. This provides consumers with higher cost-effective products and services.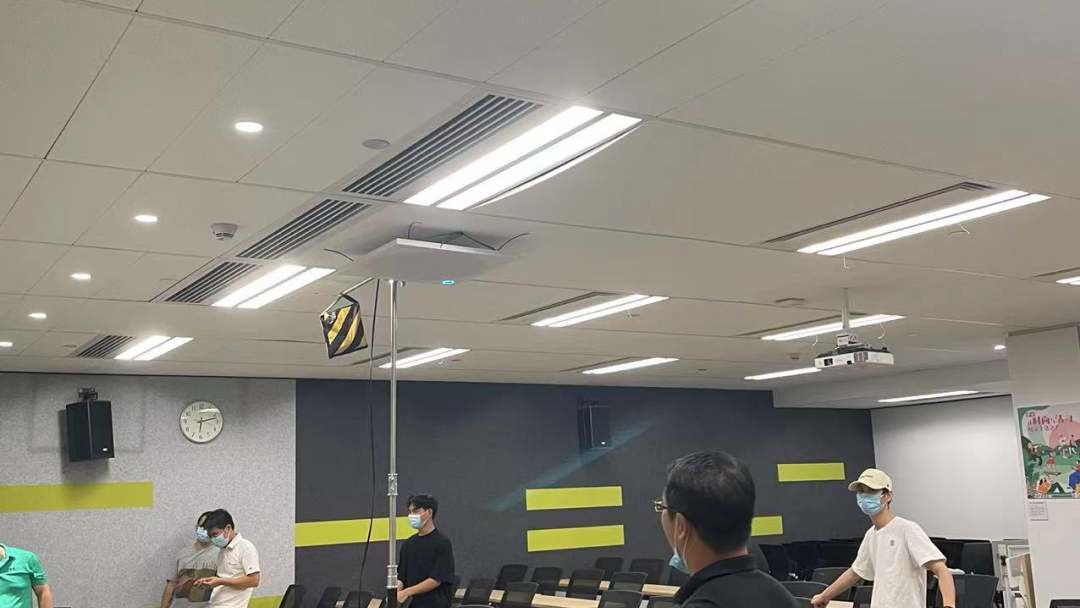 Challenges:
The current sound pickup device is a wireless handheld microphone, which is inconvenient to use and requires an upgrade to a more convenient and capable microphone device.
The existing DingTalk F1 camera and microphone have unsatisfactory performance and usage.
The conference room has an air conditioning system causing noise, so a microphone with strong noise reduction capabilities is needed.
The conference room is spacious, so a camera with a wide-angle lens is required for a panoramic shot.
The current equipment only supports the DingTalk conference platform, making it impossible to switch to other platforms. This can be troublesome for external customers, as they must also use DingTalk for meetings.
Use senarios
Scenario One: Remote Training
The lecturer typically delivers their speech in-person, and their voice needs to be picked up and amplified. At the same time, the voices of online viewers should be amplified so that those in attendance can hear them clearly.
Separate close-up shots of the lecturer and panoramic shots of the audience should be recorded.
The lecturer's computer screen content must be shared on the video conference platform for online students to view.
Scenario Two: Administrative Meeting, holding large-scale daily meetings, such as weekly meetings, monthly meetings, and quarterly meetings
There is a high frequency of meetings between headquarters and branches, or between the factories nationwide.
During discussions, it is best to be able to pick up audio without needing to grab a microphone.
The pickup distance should be considerable so that everyone in the venue can be heard clearly when connecting remotely.
NEARITY solutions
For the customer's large-scale conference room, NEARITY provided a one-stop solution:
The customer's conference room was originally outfitted with Dingding F1 + traditional AV system. To maximize reuse, NEARITY configured the above solutions, combining software and hardware to create a seamless experience. One A50 device can cover a 40-square-meter training room. No matter where the speaker is in the classroom, NEARITY A50 can easily pick up the sound, allowing the speaker to say goodbye to the handheld microphone.
The NEARITY A50 is an ideal ceiling array microphone solution for video and audio conferencing and local voice reinforcement. Utilizing advanced beamforming technology, AI noise reduction, and other audio technologies, it ensures the highest clarity of voice for conferences and efficient interactions. The NEARITY A50 supports PoE power supply and cascade, providing flexibility to accommodate a range of different room sizes and meeting types, optimizing performance for both local and remote meetings. The AMX100 audio processor has a built-in audio routing matrix, which allows users to configure parameters such as echo cancellation, noise reduction, automatic mixing, and automatic gain, and when paired with the ASP100 speaker it ensures clear and accurate voice restoration.