Overview
Established in 2017, this open-source software company provides cloud-native MQTT information provider EMQ X and stream processing database HStreamDB for the IoT market. The company aims to build future-oriented IoT platforms and applications that enable the connection, mobility, processing, and analysis of real-time data across cloud, edge, and end devices. By doing so, it empowers enterprises with digitalization, real-time intelligence, and smartness. With its cutting-edge technologies and innovative solutions, the company is driving the IoT industry forward, helping businesses to unlock the full potential of IoT and stay ahead of the curve.
Challenges
The meeting room's poor microphone quality necessitates speakers to move closer to the microphone to project their voice.
Despite the meeting room's spaciousness, the microphone quality is poor, with long-distance pickup quality being a major issue. Speakers must intentionally move closer to the microphone to effectively project their voice, which can be inconvenient and distracting during meetings.
The glass surfaces make it difficult for equipment to remove echoes.
Another challenge is the meeting room's several glass surfaces, which create a highly reflective environment. This makes it difficult for the equipment to remove echoes, resulting in low speech intelligibility and potential echo feedback for remote listeners.
The equipment's significant background noise.
The equipment itself produces significant background noise, even when no one is speaking. This constant noise can cause auditory and visual fatigue, leading to difficulty in focusing during meetings.
Solution
For small conference room
Nearity recommends the C20 video conference camera as an all-in-one solution for small customer meetings, with the aim of reducing costs. The C20 boasts a wide horizontal field of view of 100°, enabling everyone to be seen clearly during video calls in 1080P full HD resolution. Its built-in 4-unit omnidirectional microphone array and high-quality full-range speakers are optimized for human voices and enhanced with third-generation Pure Voice technology, allowing for high-quality full-duplex communication within a range of 4 meters. This effectively enhances remote collaboration efficiency for teams of 1-6 people, making it an ideal solution for small-scale meetings.
For Medium & large conference room
Nearity recommends using multiple A20 conference noise-canceling speakermics cascaded for an optimal conference experience. Each A20 is equipped with adaptive beamforming technology, allowing for a 360° pickup range and intelligent gain to ensure clear sound pickup within a radius of 5 meters. The device also features the first domestically created five-level cascading technology for microphone arrays, which ensures uninterrupted voice signal when multiple devices are connected. This technology effectively suppresses noise in the conference room, and the full-duplex technology enables high-quality two-way communication, ultimately improving conference efficiency.
Furthermore, the A20 is a USB plug-and-play device that requires no drivers, making it easy to deploy. It also enables cloud video conferencing with ease, providing a seamless user experience. With the multiple A20 cascaded solution, users can expect an exceptional conference experience with high-quality sound, clear communication, and reduced noise.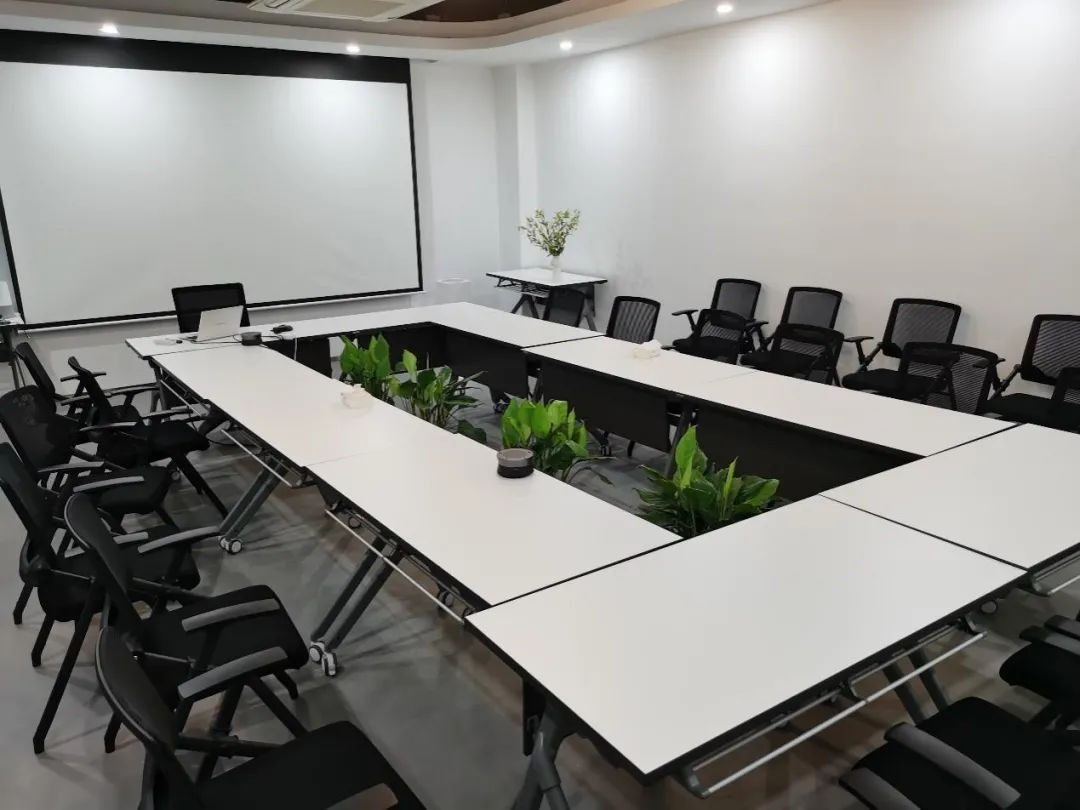 Conclusion
EMQ, an open-source IoT data infrastructure software provider, faced challenges with poor microphone quality, glass surfaces causing echoes, and significant background noise in their meeting room. To address these challenges, Nearity recommended different solutions based on the size of the conference room. For small conference rooms, the C20 video conference camera was recommended, while for medium to large conference rooms, multiple A20 conference noise-canceling speakermics cascaded were suggested. These solutions provided improved sound quality, clear communication, and reduced noise, ultimately enhancing the meeting experience and increasing productivity. With Nearity's cutting-edge technologies and innovative solutions, EMQ can continue to drive the IoT industry forward and stay ahead of the curve.