Introduction
Online meetings have become an essential part of our professional lives, especially with the rise of remote work. However, keeping participants engaged and focused during these meetings can be a challenge. That's where polls in Zoom come in. Poll questions can be used to gather feedback, spark discussion, and keep attendees engaged and focused on the topic at hand. By providing a quick and easy way for participants to share their thoughts and opinions, polls can help prevent distractions and keep meetings running smoothly. Additionally, the data collected from polls can be used to inform decision-making and improve future meetings, making them even more efficient. In this way, polls in Zoom have become a valuable tool for organizations looking to make the most of their online meetings and ensure that everyone stays engaged and focused on the task at hand.
How to add poll questions for a meeting?
To add poll questions for a meeting, you can create them in advance or during a live session. If you're using version 5.12.9 or lower, creating or editing a poll during a live meeting will direct you to the web portal. However, hosts on desktop client 5.13.0 or higher can create and edit polls directly in the polling window in the meeting. Here's how to create a poll in the Zoom web portal:
Sign in to the Zoom web portal
In the navigation menu, click Meetings.
Click the topic of your scheduled meeting. If you don't have a scheduled meeting, you can create one.
At the top of the page, click the Polls/Quizzes.
Click +Create to start creating your poll.
Select Polls (unless you want to create an advanced poll or quiz).
(Optional) Select Add to Polls/Quizzes library if you want to save the poll for future use.
Click Next.
Click Untitled Poll to change the name of the poll.
Click the question area to edit the details of the question, including the name and type (single choice or multiple choice). Enter the answer options for participants to select from. You can also delete or duplicate the current polling question.
(Optional) Click Add a Questionto create additional questions.
Click More to access additional options, such as requiring anonymous answers or adding the poll to the library.
Click Save.
During the meeting, all questions under a single poll will be asked when launched. You can create additional polls to ask questions at different times during the meeting. By using poll questions, you can engage your participants and gather valuable feedback to make your meetings more productive and efficient.
How to create a poll in Zoom?
To launch a poll in a Zoom meeting, the host must create the poll in the web portal before the meeting starts or during a live session. Once the poll is created, the host can launch it during the meeting by following these steps:
Start the scheduled Zoom meeting with polling enabled.
In the meeting controls, click the Polls button.
Select the poll you would like to launch (if multiple polls were created) at the top of the polling window.
Click Launch. The meeting participants will be asked to respond to the polling questions, and the host will have real-time access to view the results.
To stop the poll, click End Poll.
The host can access additional options, such as re-launching the poll, downloading the results, or viewing the results from a browser by clicking the More button.
If the host wants to share the results with the participants, they can click Share Results.
It's important to note that polls are not immediately available to meeting participants, and the host must launch the poll for participants to respond.
How to access the Polls/Quizzes tab?
To access the Polls/Quizzez tab, please follow these steps:
Go to the Zoom web portaland sign in.
In the navigation menu, locate and click on Meetings.
Look for the Polls/Quizzestab and click on it.
Note: If you find that the tab is labeled only as Polls, it means that advanced polling and quizzes features have not been enabled for your account.
Advantages of Zoom polling
Increased engagement
Polls can encourage participants to engage with the content and participate actively in the meeting.
Quick data gathering
Polls provide a quick and easy way to gather data, feedback, and opinions from participants, which can be used to inform decisions and improve future meetings.
Improved productivity
Polls can help keep meetings on track and focused by providing a structured way to gather information and feedback on specific topics. To enhance efficiency, meetings can be equipped with the A20S conference speakermic. With a 16 ft range and advanced noise suppression, it drives collaboration and communication, leading to better outcomes.
Personalization
Polls can be customized to ask questions that are relevant to the participants and tailored to their needs and interests.
Real-time results
Polls in Zoom provide real-time results that can be seen by the host and participants, making it easy to analyze data on the spot.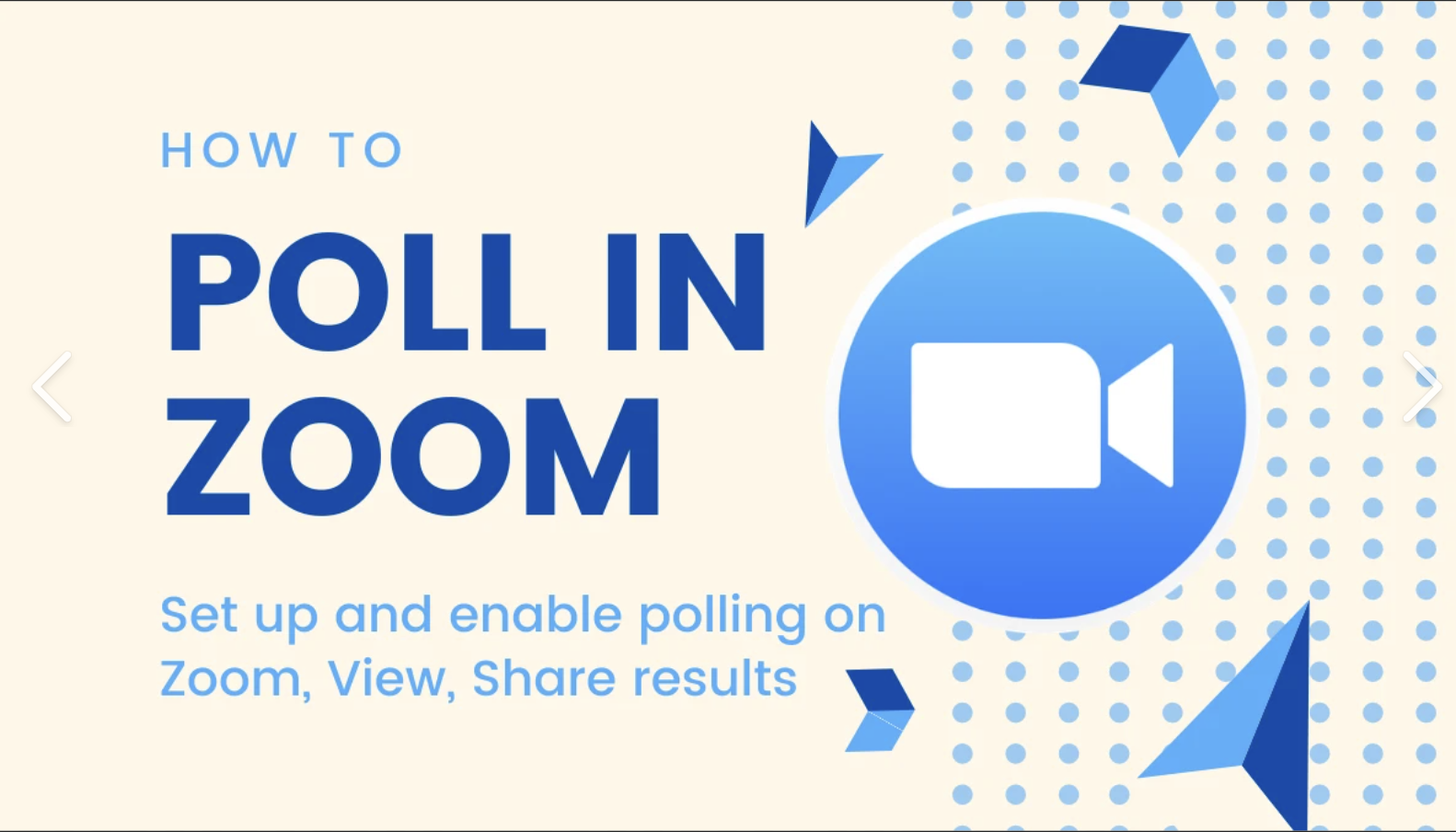 Conclusion
Zoom meetings are essential for professionals, but keeping participants engaged can be challenging. Polls in Zoom gather feedback, spark discussion, and keep attendees focused. Polls provide a quick way to collect data and opinions for future meetings. By using poll questions, hosts can engage participants, gather feedback, and improve meeting efficiency. To enhance meeting experience, A20 conference speakermic can be a great asset. It offers flexibility in setup by easily connecting via USB or ethernet connection and is compatible with various leading unified communications platforms.
Read More