Zoom has become a versatile platform, catering to various scenarios ranging from business meetings and seminars to personal chats and sharing. However, there are times when you want to ensure that your devices are functioning properly, your presentation is on point, and your background appears neat and professional. This is where a Zoom test meeting comes in handy.
What is Zoom test meeting?
A Zoom test meeting provides a simulated online meeting experience, allowing you to check everything before joining a live session with other participants. The beauty of a test meeting is that you can run it on your own without the need for additional participants or even logging in. It provides an opportunity to explore all of Zoom's conferencing features and configurations, ensuring that your devices, including your webcam and speakers, are working seamlessly.
How to join a Zoom test meeting?
Here's a step-by-step guide on how to join a test meeting on Zoom:
Ensure Zoom is Installed: Make sure your device has the latest version of the Zoom Meetings application installed. If you haven't done so already, download and install the Zoom app from the official website or your device's app store.
Access the Zoom Test Meeting: Open your preferred web browser and search for "Zoom test meeting" or directly visit http://zoom.us/test.
Join the Test Meeting: On the Zoom test meeting page, click the blue "Join" button to join the meeting.
Access the Zoom Test Meeting: Open your preferred web browser and search for "Zoom test meeting" or directly visit http://zoom.us/test.
Camera Function Test: If you have multiple cameras connected to your device, you can select the desired camera from the drop-down menu. After selecting the camera, click "Yes" if your camera is working properly.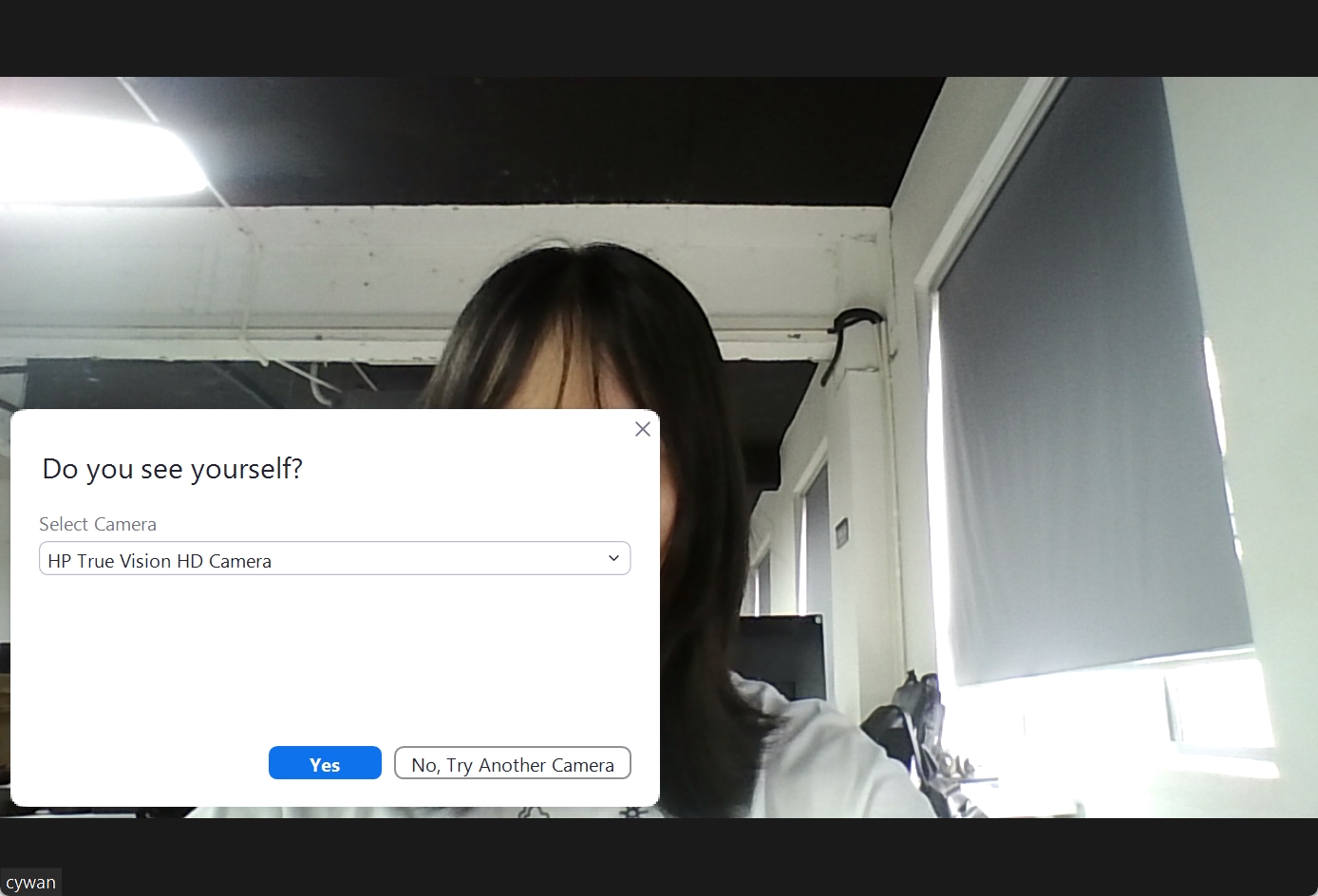 Speaker Test: Zoom will check your speakers by playing a ringtone. If you hear the ringtone, your speakers are working correctly. If not, click "No" and Zoom will attempt to switch to a different speaker. You can also manually select your preferred speaker from the drop-down list.
Microphone Test: Zoom will conduct a microphone test. If you hear the audio replay of your voice, click "Yes" to confirm that your microphone is working. If you do not hear the replay, click "No" to switch to a different microphone or select the correct microphone from the drop-down menu.
Verify Device Settings: Once you have completed the camera, speaker, and microphone tests, you will see a confirmation box indicating that all your devices are properly configured. This confirms that you are ready to participate in meetings with all settings working correctly.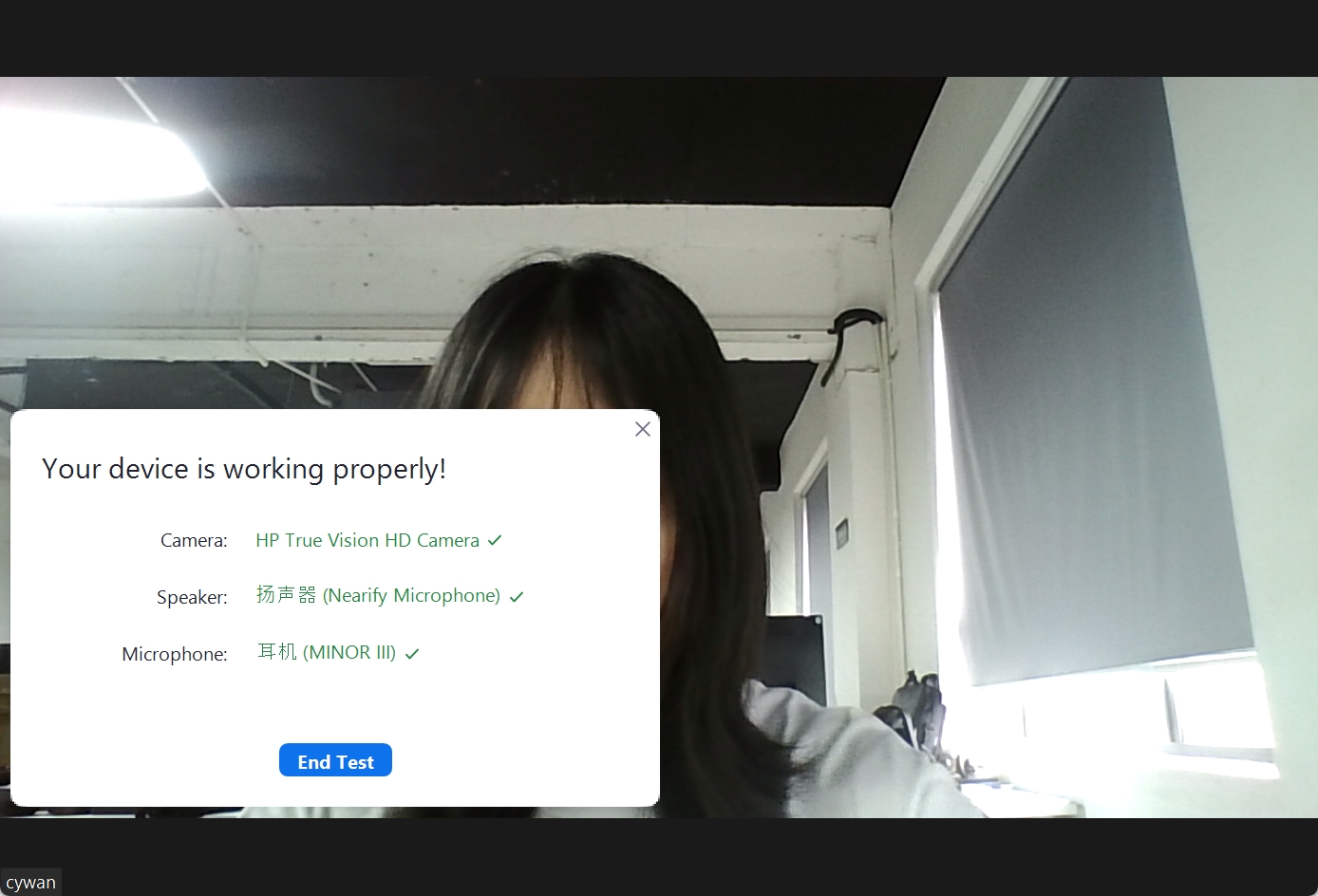 Additional bonus
If you are not satisfied with the camera or microphone on your device, NEARITY offers a better option for your video conferencing needs. The NEARITY V30 is a product that combines a camera and microphone into one. With its 120° wide-angle camera, it provides a broader field of view, and the 4K UHD ensures that you can present your best self to other participants. Additionally, this device comes with a built-in noise-canceling microphone that filters out background noise, ensuring accurate capture of your voice. NEARITY V30 will enhance the quality and convenience of your video conferencing experience.
Conclusion
In this comprehensive guide, we take you through the process of joining a Zoom test meeting step by step. Hope now you understand the process of checking your audio and video settings, verify your presentation, and ensure a tidy background. For further enhancement of your virtual meetings, browse NEARITY's wide range of audio and visual equipment, which offer various options to suit different needs and preferences.