Picture a world where starting a video meeting in your conference room is as effortless as pushing a button. No more struggling with confusing tech setups, dealing with troublesome internet issues, or navigating a tangle of wires.
Some savvy businesses are already enjoying this convenience with Zoom Rooms. But for those who aren't in the know, let's unravel the mystery:
What exactly are Zoom Rooms?
Zoom Rooms is a video conferencing solution offered by Zoom Video Communications. It is designed to enhance collaboration and communication in various settings, including offices, classrooms, and homes. Zoom Rooms provide an easy way to conduct video meetings with the simple tap of a button, bridging the gap between in-person and remote participants.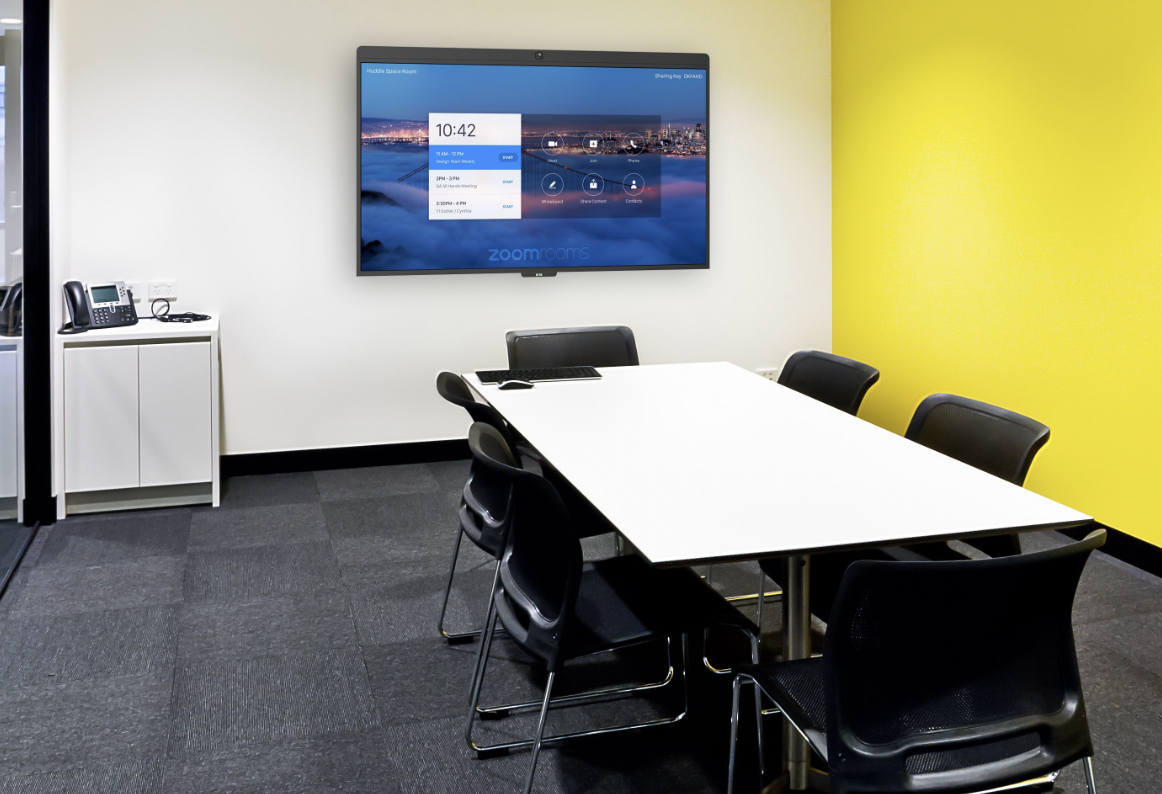 Key features of Zoom Rooms
Zoom Rooms represent a valuable conferencing solution that enhances collaboration in hybrid and face-to-face meeting scenarios. These Zoom Room kits offer exceptional features that extend beyond the capabilities of a standard Zoom meeting:
HD Video and Audio:
With the capability to deliver high-definition video and audio, they ensure that every participant, whether on desktops, mobile devices, or dedicated room systems, enjoys a clear and immersive communication environment. This feature empowers companies to conduct meetings and presentations with the utmost clarity, fostering more effective communication and collaboration among team members, clients, and partners.
One touch to join:
Zoom Rooms simplify meeting entry with a single-touch access feature. This design allows participants to effortlessly join scheduled meetings with a single touch, saving time, reducing technical barriers, promoting efficient collaboration, and ensuring a user-friendly experience, making it a valuable tool for companies seeking hassle-free and productive meetings.
Wireless Sharing:
Users can easily share content from their laptops or mobile devices with a single touch. This feature simplifies the process of sharing documents, presentations, and visuals, fostering a more dynamic and engaging meeting environment.
Interoperability:
Zoom Rooms support standards-based SIP/H.323 hardware endpoints, ensuring compatibility with a wide range of conferencing equipment.
Workspace Reservation:
Zoom Rooms offer the ability to reserve meeting spaces in advance, ensuring that rooms are available when needed. This feature simplifies the logistics of planning and organizing meetings, allowing companies to optimize their workspace usage efficiently. It eliminates the frustration of last-minute room availability issues, enabling teams to focus on productive discussions rather than room scheduling complications.
Smart Gallery:
Smart Gallery feature leverages AI to take a single-camera view of multiple people in a Zoom Room, and send up to six unique video streams to better display the in-room participants to remote attendees. Remote Attendees get an improved face-to-face experience and interaction with Zoom Rooms participants, which enhances visual engagement and fostering more interactive and inclusive discussions.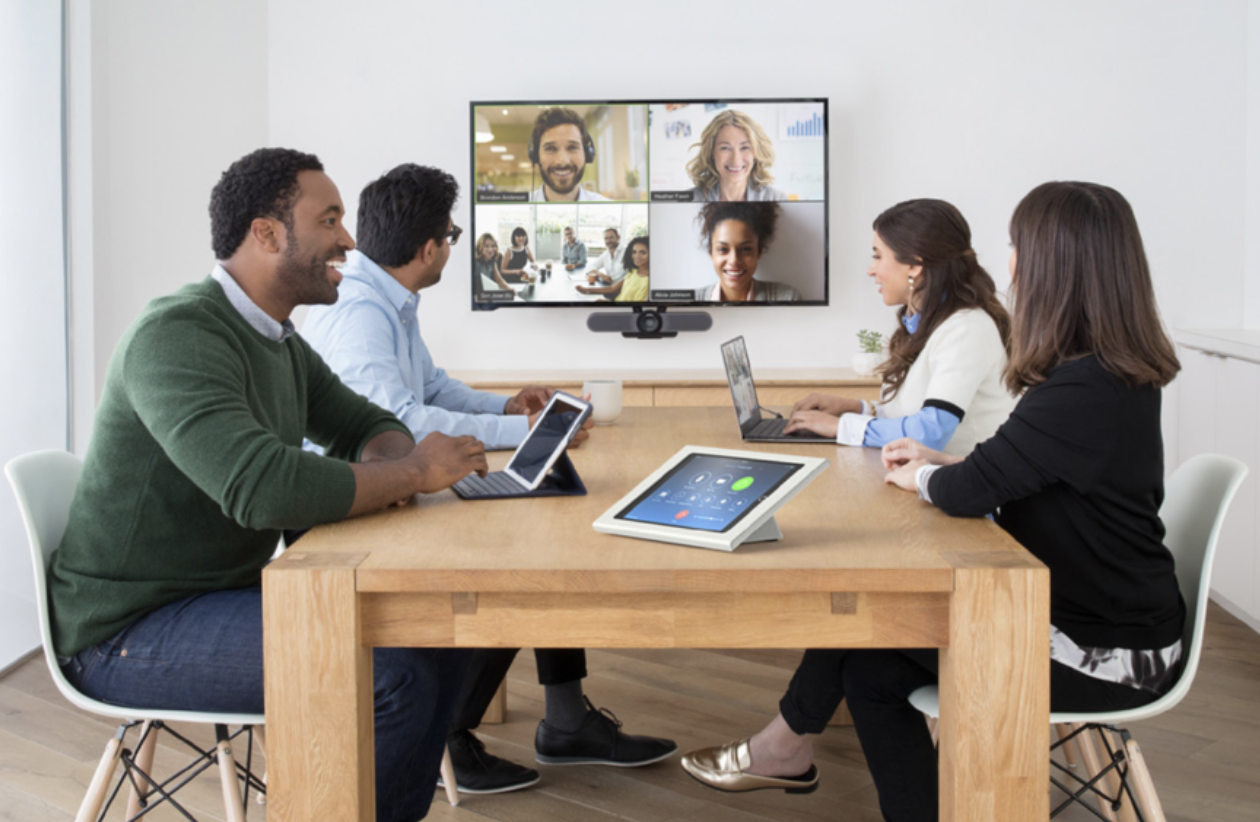 Zoom Rooms plans and pricing
day Trial:
Zoom offers a free trial of Zoom Rooms that includes digital signage, scheduling display, and interoperability features.
Zoom Rooms:
Zoom Rooms are available at a monthly subscription fee of $42 per month. This plan includes digital signage, scheduling display, interoperability, support for multiple types of meeting spaces, and hardware support.
Zoom for Home:
If you are interested in providing a premium home office setup, Zoom for Home allows you to deploy a conference room experience at home using Zoom Meeting licenses and Zoom for Home devices.
How to set up Zoom Rooms?
Creating your own meeting room solution is easy, even if you haven't ventured into Zoom Rooms yet. Rest assured, the process is less complex than it may seem.
You'll only need a few key components:
A conference room camera
A conference room speaker
A microphone
A computer for running meetings (plus a keyboard for initial setup)
A large screen display (an HDMI-compatible TV is suitable)
A touch controller (such as an iPad)
Nearity is committed to building the next generation of audio and video products that power collaboration in the workplace. Achieving Zoom Room certification is a strategic step in Nearity's growth within the Unified Communication market, aligning with our current and future solutions. Up to now, Nearity A21S conference speakermic and V415 conference camera have been officially certified by Zoom. With our Nearity A21S and V415 solutions, you can enhance the Zoom meeting experience for remote workers, making them feel as if they're physically present in the conference room. As your software integrations and hardware needs expand, you can easily add more components to your integrated meeting space or Zoom Room setup.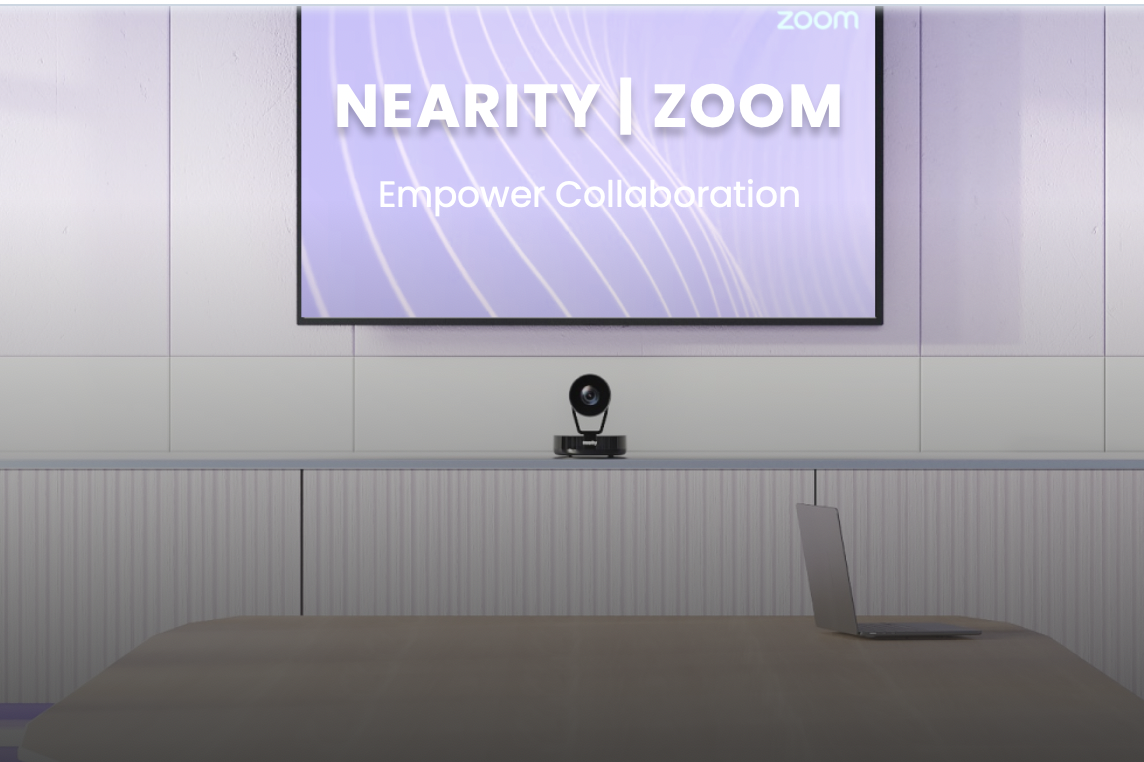 Conclusion
Zoom Rooms represent a game-changing solution for modern meetings, offering a seamless and efficient way to connect in-person and remote participants. With features like HD video and audio, one-touch meeting access, and the innovative Smart Gallery, Zoom Rooms redefine the way teams collaborate. Setting up your own integrated meeting space is straightforward, and Nearity's certified solutions, like the A21S conference speakermic and V415 conference camera, can enhance the Zoom experience, making remote participants feel right at home. Embrace the future of efficient and productive meetings with Zoom Rooms.