A webinar is a dynamic fusion of the words "web" and "seminar," representing a powerful online platform where live or pre-recorded seminars, lectures, presentations, workshops, and meetings take place. webinars offer a versatile way for presenters or speakers to effortlessly share their expertise, knowledge, or ideas with an audience who may join the webinar from everywhere of the world simply through their mobile device by using the invitation link shared by the host.
Webinars can cover various domains. They serve as valuable tools for training, education, marketing, customer support, and even internal communication within organizations. The flexibility and accessibility of webinars make them an indispensable means of reaching a broad and diverse audience, transcending the limitations of physical boundaries.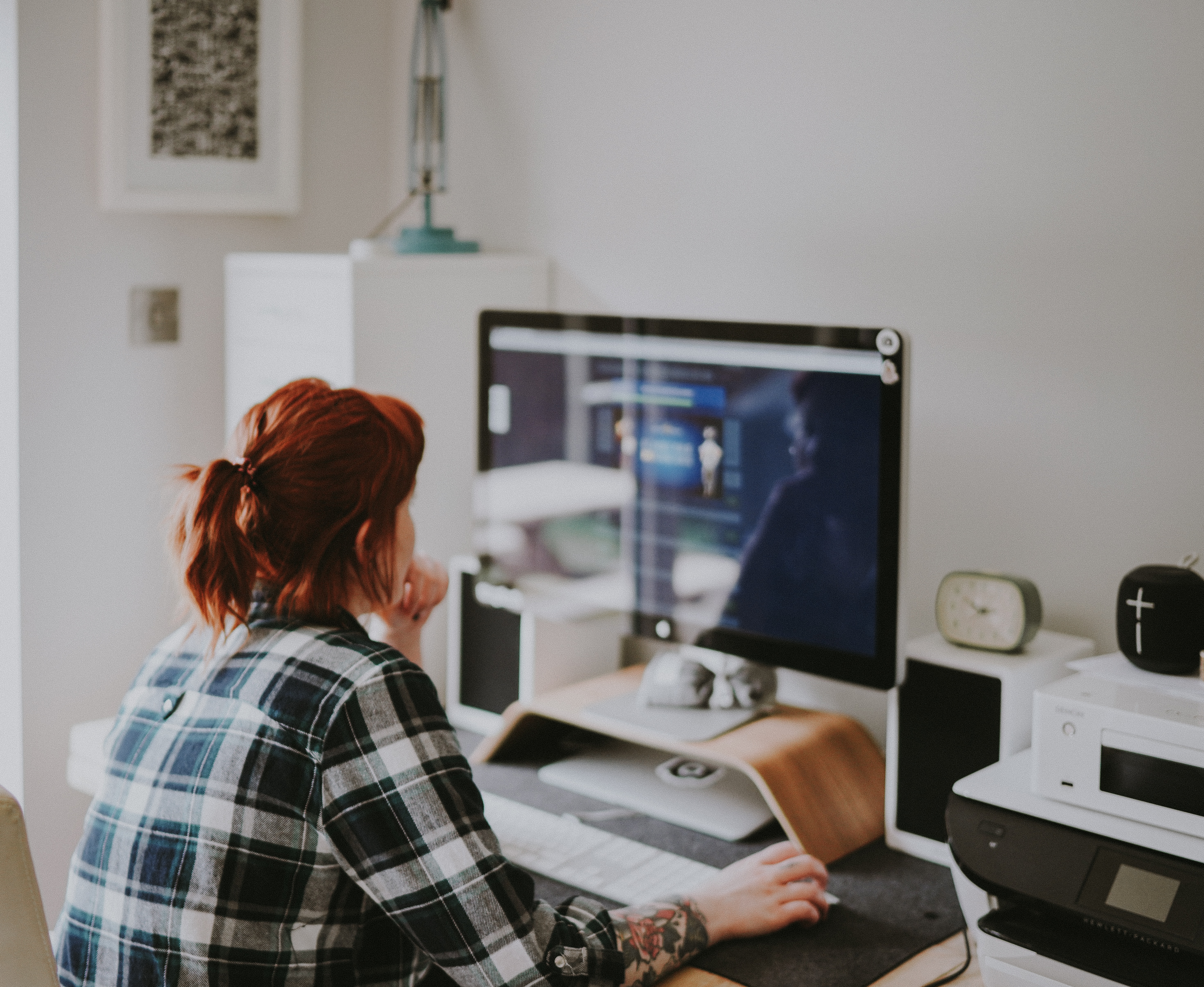 How to organize a webinar
Starting webinars presents a wonderful opportunity to share your expertise with a vast audience and expand your online influence. Here are essential guidelines for you to refer to when begin a webinar.
Select your topic: Choosing a specific topic is a crucial step in preparing for your webinars. It serves as the focal point around which you'll develop your content and helps target your audience effectively. Whether it's related to your profession, personal interests, or hobbies, a well-defined topic lays the foundation for successful material preparation and audience engagement.
Research and plan your content: this is a vital next step after deciding on your topic. Take the time to develop a comprehensive plan that outlines the topics you'll cover, the ideal session length, and any multimedia elements you'll incorporate, such as slides or videos. You could conduct research on the latest trends and relevant practices in your target area ensures your content remains current and valuable to your audience. This thoughtful approach will contribute to a well-structured and engaging webinar experience.
Choose a suitable platform: Explore various webinar hosting platforms like Zoom, GoToWebinar, or Webex. Assess each option to find the one that aligns best with your requirements and budget.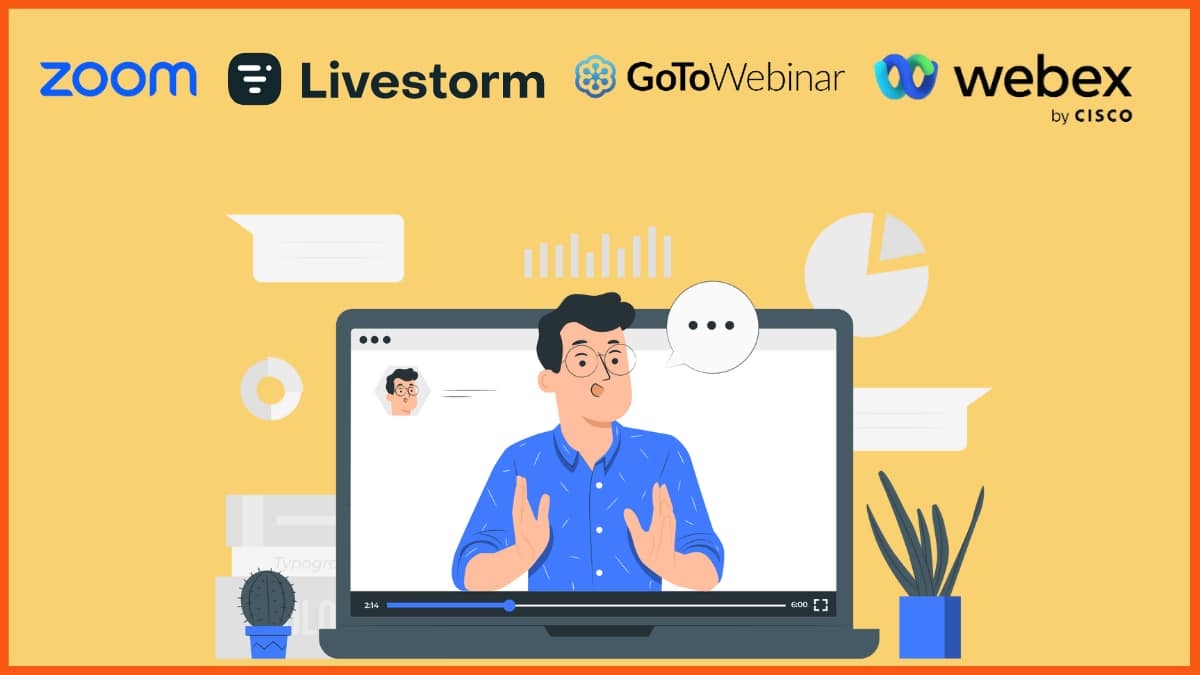 Promote your webinars: Utilize multiple channels such as social media, email marketing, and word-of-mouth to reach potential attendees. Engaging with your online community, sharing teaser content, and sending personalized invitations can generate interest and boost registrations. Offering incentives like coupons, gifts, or exclusive rewards if you can further encourage participation and create a sense of excitement around the event. By employing these promotion strategies, you increase the visibility and appeal of your webinars, leading to a successful and well-attended online gathering.
Practice and prepare: Rehearse your presentation skills and refine your content to deliver a polished and engaging webinar experience. Ensure that you have all the necessary equipment and technology in place, including a high-quality microphone and webcam, to deliver clear audio and video to your audience. Conducting a test meeting on platforms like Zoom or other chosen platforms is a good idea that allows you to familiarize yourself with the technology and address any potential technical issues beforehand.
Conduct the webinar: On the scheduled day, log in to your selected platform and initiate your presentation. Engage with your audience actively and address any questions they may have.
Follow up: After the webinar concludes, express sincere gratitude to your attendees for their valuable participation. fulfill any promises made during the webinar by providing additional resources, such as links to related articles or materials, to further enrich their learning experience.
Benefits of webinar
A webinar is a 'one-to-many' communication: a single presenter can reach an unlimited audience of targeted online viewers from a single location. The interaction during a webinar can be very powerful, which makes it useful for many (often business-related) purposes, such as introducing a product or business to an audience, building marketing credibility, attracting potential customers, etc. But the most important and largest use of webinars is to educate and engage the audience. A variety of online academic or topical discussions can attract academics from around the world to share their views.
The quick growth in the use of webinars is not only due to the huge popularity of COVID, but new research shows that webinars are also growing in popularity across all industries, proving that webinar has its own unique advantages. Webinars have been proven to deliver effective communication, large audiences and are more sustainable and cost effective due to reduced travel. More importantly, in an era of personal media popularity, webinars cater to the growing demand for a more personalized, real-time and interactive way of communicating.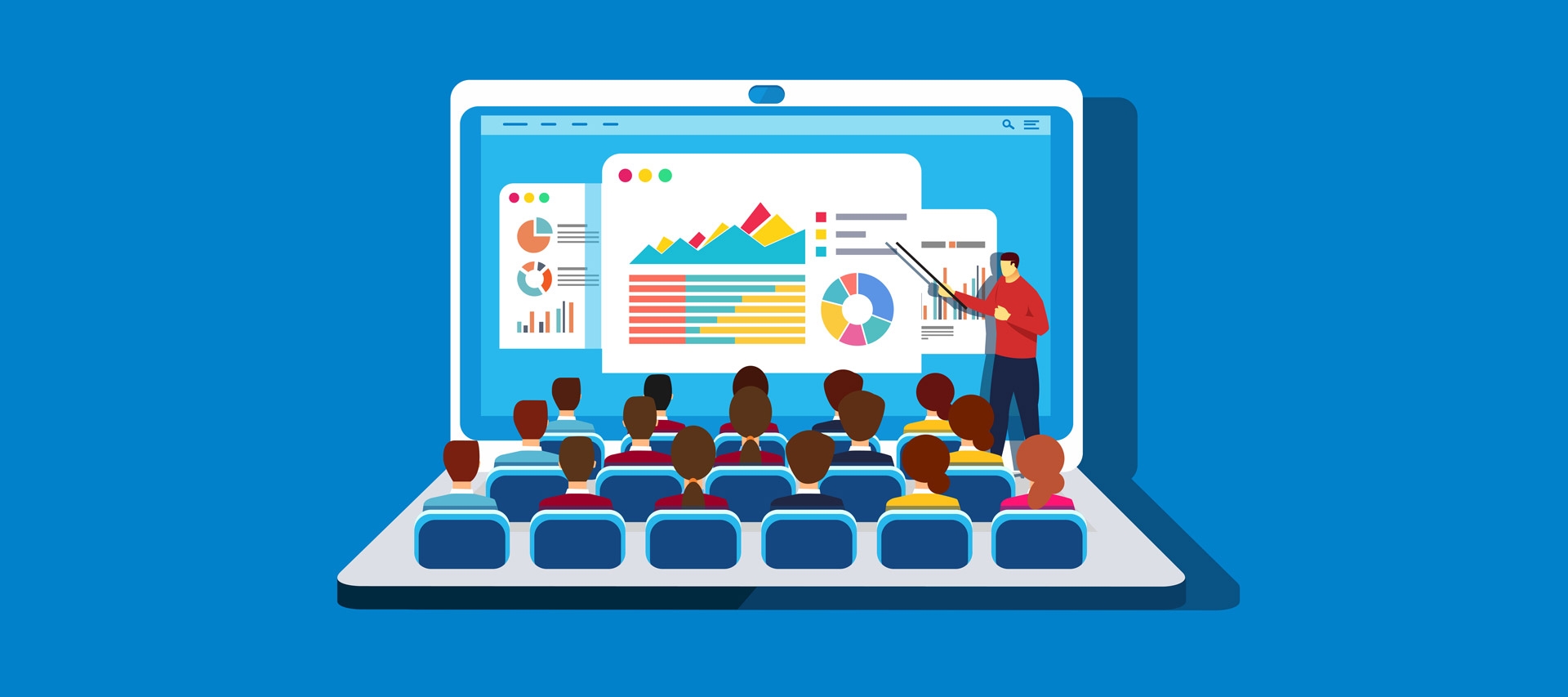 Recommends tools
Enhancing your online meetings often requires the use of additional equipment to ensure a seamless audio and video experience, especially when relying solely on your computer's built-in camera and microphone, which might not fully support the demands of a webinar.
Nearity V30 UHD Conference Camera is recommend supporting webinars. With its ultra-wide 120° angle and impressive 4K UHD resolution, it provides a compelling visual representation of individuals or items. Additionally, the convenient auto-framing functionality ensures that the speaker remains centered in the frame, capturing their presence effectively.
Furthermore, Nearity A11 Conference Speakermic proves to be an excellent choice to deliver crystal clear audio. Equipped with a 4-element omnidirectional microphone array, this device captures sound from all directions within a 4-meter radius, guaranteeing comprehensive audio coverage during meetings. Its AI-powered algorithms adeptly filter out transient noises, such as coughs, objects dropping, or street sounds, further enhancing the overall audio quality and ensuring a distraction-free meeting experience.
Conclusion
We hope this article to introduce you more information about webinar. For those wishes to have enhancement of your virtual meetings, browse NEARITY's wide range of audio and visual equipment, which offer various options to suit different needs and preferences.
Read More